Hallmark's Jessica Lowndes Has Been In Some Big TV Shows (Including 90210)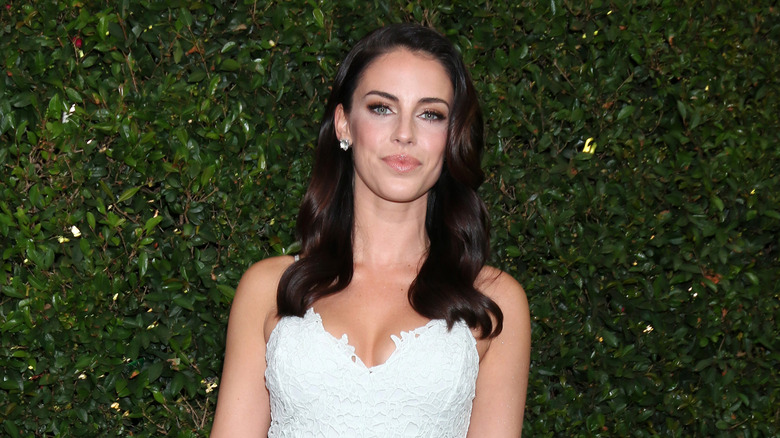 Kathy Hutchins/Shutterstock
The Hallmark Channel's Jessica Lowndes is a Canadian actor and total VIP. She was nominated as one of Canada's most beautiful stars in 2015, but don't let her good looks fool you. Lowndes is a powerhouse on and off the screen. Before dominating Hallmark and appearing in several Lifetime movies too, she was featured in a number of high-profile TV shows. 
In fact, Lowndes even briefly appeared on "America's Next Top Model" as herself. You know you've made it big when coming onto the set, as none other than you, is what the producers want. The contestants all geeked out at the chance to speak with Lowndes in a challenge that polished their interviewing skills. Lowndes has been in the business since an early age. 
And, after years of nonstop hustling, she can finally say she has worked with some of Hollywood's most bankable A-listers. Among many others, Lowndes starred in "A Deadly Adoption" opposite Will Ferrell and Kristen Wiig as well as alongside Bruce Willis in the action thriller "The Prince." But before her big break, Lowndes enjoyed small parts in a few massive shows.
Lowndes' impressive range on the big screen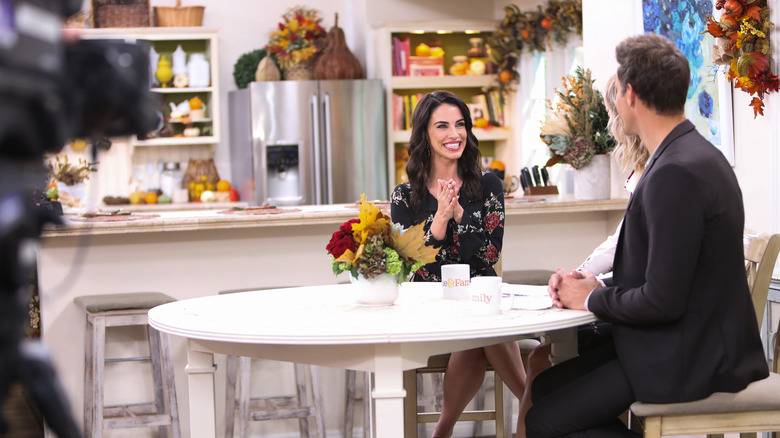 Paul Archuleta/Getty Images
Alongside all her success on the Hallmark Channel, Jessica Lowndes has also blessed many TV series with her presence. She guest starred as Judy Green on "Young & Hungry" — a sitcom about a food blogger trying to make it big. Her character was a chef and the girlfriend of Logan Rawlings, who was portrayed by Ashley Tisdale. Logan cheated on Judy, but the couple managed to reunite before the credits rolled. 
The Canadian actor switched things up as a mean girl in the hit show "Greek," about the sorority Zeta Beta Zeta. She played Mandi, who terrorized the lead Casey (Spencer Grammer). From chef to sorority rival, Lowndes has flexed her range on multiple TV shows. However, her most iconic role was on the teen drama reboot "90210." In an interview with Fox News, Lowndes revealed her big break didn't start off that way. 
"I was a guest star and I was supposed to be initially in two episodes and two weeks of work ... The fact that it turned into over a 115 is like insane and such an incredible experience," she acknowledged. Lowndes brought the character of Adrianna Tate-Duncan to life, portraying major struggles like drug addiction and HIV scares with the essence of a true Hollywood star. She shared, "My character had a lot of drama, so as an actress, it was really fun to play. The whole thing was a highlight to me." 
Jessica Lowndes is an actor, singer, and producer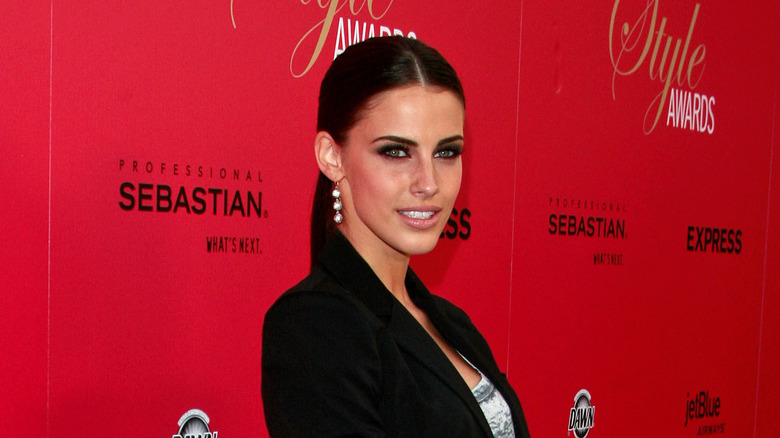 Joe Seer/Shutterstock
Not only does Jessica Lowndes embody characters that captivate the audience's hearts, but she also has the voice of an angel. As she informed Fox News, "I have been playing piano since I was five and I think I wrote my first song when I was nine years old and I love it. It's something that I do when I'm not filming, I'm in the studio creating and writing." Lowndes writes and records pop, electropop, and dance music.
Her 2022 visual album "Elemental" not only showcases her talent on the mic but behind the scenes too. "I spent over a year editing, coloring, and fine-tuning everything to make sure it was exactly how I had envisioned it. The visual album is my directorial debut," she enthused with Live 365. The Hallmark stalwart works behind the scenes in her music career as well as in acting, serving as the executive producer on several movies. 
They include classics "Over The Moon in Love" and "I'm Glad it's Christmas." In fact, she wrote and starred in "Harmony of the Heart." In an exclusive interview with The List, Lowndes shared, "I was inspired to write about this because I was asking my mom if she wasn't a piano teacher, what she would've done. She said she would've been a music therapist, and [love and music] are the two loves of my life." With demonstrable talent both on and off the screen, is there anything Lowndes can't do?