Whatever Happened To Days Of Our Lives' Carly Manning?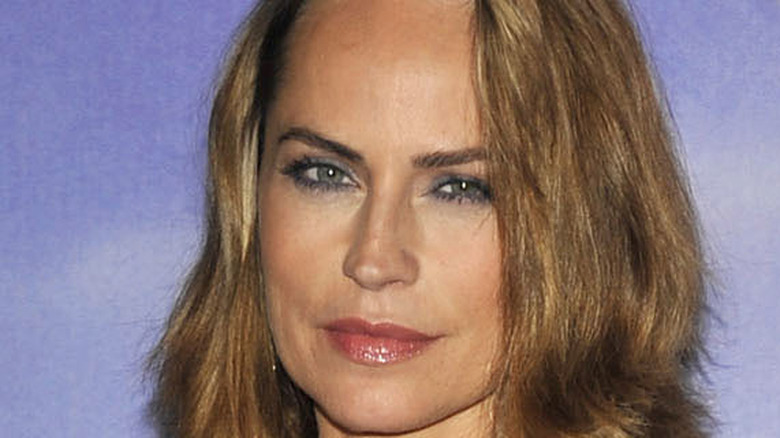 Toby Canham/Getty Images
Trigger Warning: This article contains mentions of domestic abuse.
If you've been watching "Days of Our Lives" since the '90s then you likely remember Dr. Carly Manning (Crystal Chappell). Carly first appeared on the soap opera in 1990 when she crossed paths with Justin Kiriakis and his wife, Adrienne Kiriakis, while on the run from a troubled past. Fans quickly learned that Carly was an heiress who had been engaged to a man named Lawrence Alamain. The two were supposed to be married, but Carly found out that Lawrence was a cruel man. Not long after, Carly discovered she was pregnant, but was told her baby had died at birth, causing her to leave Lawrence and her old life behind.
After befriending Justin and Adrienne, the couple convinced Carly that Salem was the perfect place to hide. Carly agreed and headed to the fictional midwestern town. Upon moving to Salem, Carly met up with her former friend Jennifer Horton. She also caught the attention of Bo Brady. Of course, her past caught up with her when Lawrence found her and showed up in Salem trying to get his hands on Carly's family fortune.
Meanwhile, Carly began to have feelings for Bo, and the two fell deeply in love. Sadly, things were complicated for the pair, as Bo was mourning his wife Hope's presumed death.
Carly's time in Salem was filled with drama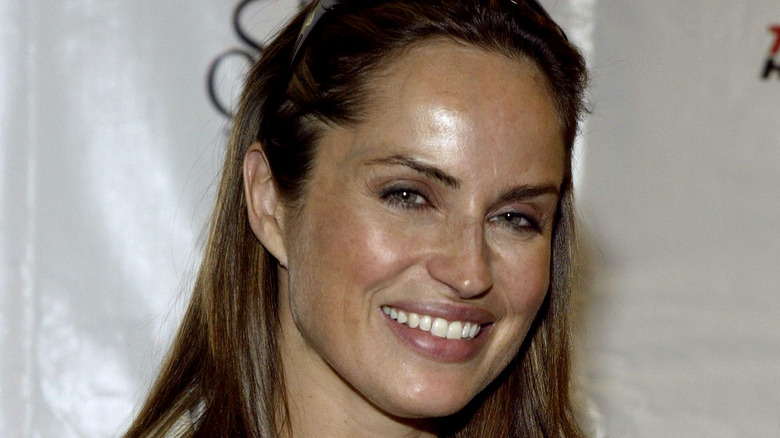 Paul Hawthorne/Getty Images
When Carly's romance with Bo didn't work out, she moved on and even accepted a proposal from Bo's biological father, Victor Kiriakis. Although Carly didn't love Victor, she saw a life of security with him. However, just before Carly's wedding to Victor, Bo wrote a letter to Carly, confessing his love for her. Victor intercepted the letter and went on to marry Carly despite his son's feelings. Of course, Victor and Carly's marriage didn't last long, and Carly and Bo couldn't stay away from each other. They found their way back to one another. Bo and Carly then headed to Paris on vacation. There, Carly learned the baby she had given birth to didn't really die. Carly and Lawrence later learned that Vivian Alamain's adopted son, Nicholas, was their biological child.
Vivian fought hard to remain Nicholas' guardian. However, when her health took a sudden turn she came up with a way to keep Carly away from Nicholas forever. Vivian and her best friend, Ivan, plotted to drug Carly with herbs that made it appear like she was dead. All of Salem believed that Carly had passed away and even had a funeral for her. Carly was then buried alive as Vivian tortured her via radio in her grave.
Vivian eventually confessed her crime to Lawrence, who saved Carly just before she suffocated in her casket.
Carly was the mother of Daniel Jonas' daughter Melanie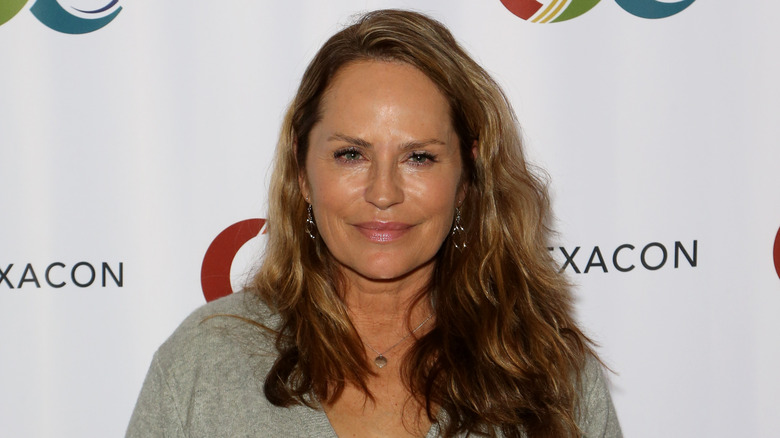 Gabe Ginsberg/Getty Images
After her rescue, DOOL fans watched Carly end her romance with Bo and reunite with Lawrence and their son. The family eventually left Salem. Years later, Carly and Lawrence's relationship turned abusive and she had an affair with Dr. Daniel Jonas. Carly got pregnant and welcomed a daughter, whom she gave up for adoption. Years after the adoption, Carly decided she wanted to find her daughter and headed back to Salem to seek help from Bo. By then, Carly had killed Lawrence due to the abuse.
After some time and research, Carly found out that a young woman named Melanie Layton was the daughter she and Daniel had conceived years prior. Carly wanted to reunite but struggled after Daniel chose a relationship with Jennifer. After Carly's old enemy, Vivian found out about Melanie's existence she wanted revenge. Vivian blamed Carly for taking Lawrence from her and wanted to end Melanie's life. Thankfully, Carly foiled Vivian's plan.
Sadly, Carly began using drugs when she felt like her life was in shambles. However, she was set straight when she reconciled with her estranged son, and built a relationship with Melanie. Carly eventually left Salem again to move to Europe with her son. Eventually, Melanie followed.
If you or someone you know is dealing with domestic abuse, you can call the National Domestic Violence Hotline at 1−800−799−7233. You can also find more information, resources, and support on their website.