What Only True Hallmark Fans Know About Brooks Darnell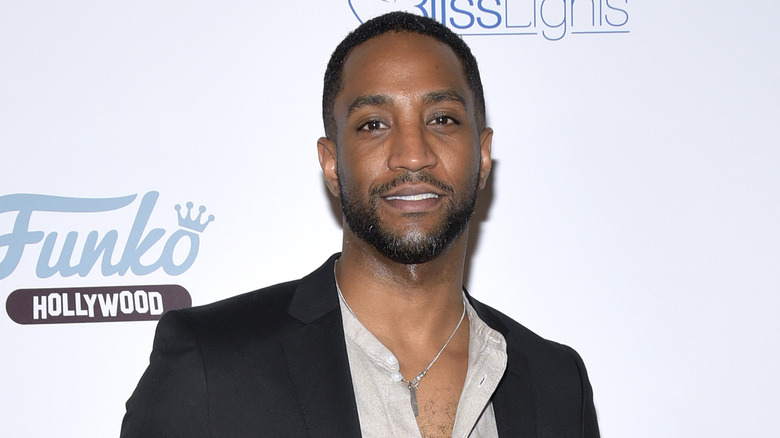 Michael Tullberg/Getty Images
If you're one of the millions of people who consider the Hallmark Channel to be must-watch television, then you know who Brooks Darnell is. Since his Hallmark debut in 2019, Darnell has appeared in five films with the network. And it seems that his relationship with the network is just getting started. In December 2022, the star signed a major deal with Hallmark Media that locked him in to star in multiple upcoming original movies. At the time, the executive vice president of programming at Hallmark Media, Lisa Hamilton Daly, said, "We are so lucky to have Brooks Darnell here at Hallmark; he is a triple threat — an amazing actor, singer, and musician. Brooks is such a delight to work with, and we're all so excited for viewers to see him in his next movie, 'Holiday Heritage,' which is our first-ever movie celebrating Kwanzaa," per Deadline. "Holiday Heritage" has since premiered and racked up nearly 1.5 million viewers on its first broadcast alone. 
The network was certainly right to see something special in Darnell, and the feeling is mutual. In his words, "I am excited to continue my relationship with the Hallmark family. I feel blessed that I get to make feel-good movies that all families and people can enjoy, and look forward to seeing what's next!" What's next for Darnell is sure to include more Hallmark movies, but you may be wondering what else is in store for the actor and where he was before Hallmark.
How Brooks Darnell started and where he's headed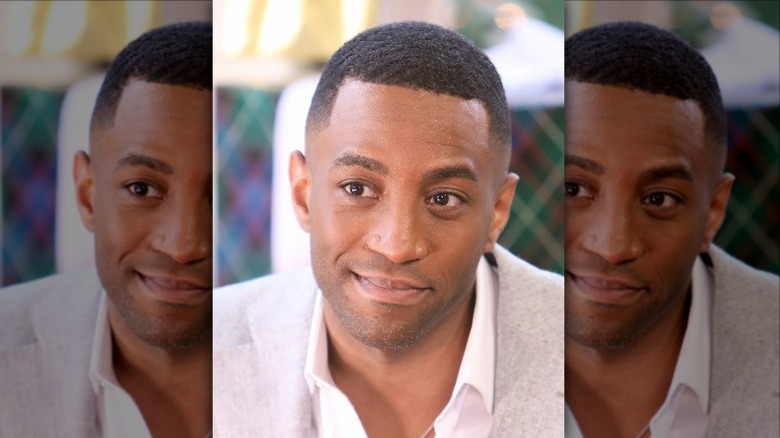 Paul Archuleta/Getty Images
If you recognize Brooks Darnell from somewhere before the Hallmark Channel, it could be from one of his Lifetime movie roles or roles in series like "Bones" or "Shadowhunters." Yet, many people know him from his run as Dr. Nate Hastings on "The Young and the Restless." While Brooks' career has been picking up speed since his first television appearance in 2009, his realization that acting was his destiny was much more instantaneous. In an interview with Talk Nerdy With Us, the star recalled, "I decided acting was what I wanted to do for a living when I was invited on a huge set once by chance. I cried. I'd finally found my calling."
Now that his calling is in full swing, he's got big plans. According to Darnell, "Top of my bucket list is to be the highest-grossing actor of all time. Have different projects that win an Academy Award, BAFTA, Palme d'Or, Tony, and Emmy in the same year. Aim low, right?" He is certainly not aiming low, and it seems that this strategy is working for him.
Among the Hallmark movies that premiered in March 2023 was Darnell's latest leading role in "Game of Love." Upon its release, he shared a trailer on Instagram with the caption, "Finally....it's here! Feels like Christmas Eve!" It's easy to tell that Brooks Darnell is having as much fun bringing Hallmark movies to life as we are watching him in them.
What is it about Hallmark?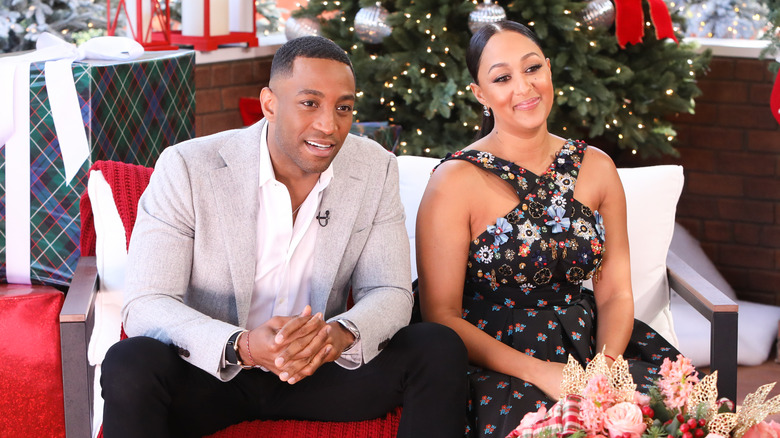 Paul Archuleta/Getty Images
It's clear, based on interviews with our favorite Hallmark actors, that Brooks Darnell isn't the only actor to want to stick around at the Hallmark Channel. According to Darnell's interview with the Hallmark Happenings Podcast, despite being hard at work on his blossoming music career, he's always ready to jump at the next opportunity to star in a Hallmark flick. 
Of course, while Hallmark has increasingly diverse content, from mysteries to year-round seasonal movies, the network is best known for its movie lineup during the holiday season. Darnell starred in his first Christmas movie, "A Christmas Miracle," back in 2019. Darnell told Talk Nerdy With Us, "When I first read the script, I felt warm inside. That's why I wanted to do this. Family togetherness is something very important in my life." He went on to say, "To have a Christmas movie is huge. I'm in people's living rooms, helping create wonderful positive family memories. There is nothing better." If you think there's nothing better than starring in a Christmas movie, there's surely nowhere better to become a fan-favorite than The Hallmark Channel.
Additionally, Darnell's soap opera background helps him more in these roles than we might think. He says that the films' quick turnaround and large amounts of content require the same "preparation and stamina." Luckily, according to him, "There's always stuff in the works at Hallmark." It's safe to say that we can't wait to see what he's got coming next.