Taylor Cole: What Only True Fans Know About The Hallmark Star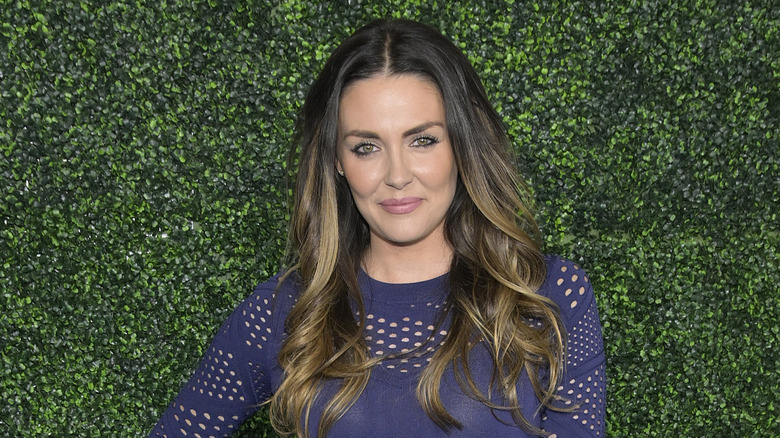 Michael Tullberg/Getty Images
If you love The Hallmark Channel, then you surely recognize Taylor Cole. Ever since her first appearance in a lead role on the network in 2016, Cole has starred in more than a dozen films. The Hallmark Channel has become must-watch television, and it's clear that Cole is one of Hallmark's sweethearts. Still, while fans of the popular network certainly know Cole from at least one of her many roles, many don't know much about the real Taylor Cole, what she does behind the scenes, and how she got to where she is today.
From advertisements to TV appearances and movies, Cole appeared in her fair share of projects before landing at the Hallmark Channel. Yet, she actually wasn't sure that she was committed to acting until she found Hallmark. Cole told Monsters & Critics, "I'm so happy and proud to be a part of [the Hallmark Channel]. I think that warm and fuzzy and tied to family makes it all that much more romantic." 
From her love of appearing in romantic movies to her romantic love story with her husband, Taylor Cole's real life is just as lovely as her movies. 
The road to Hallmark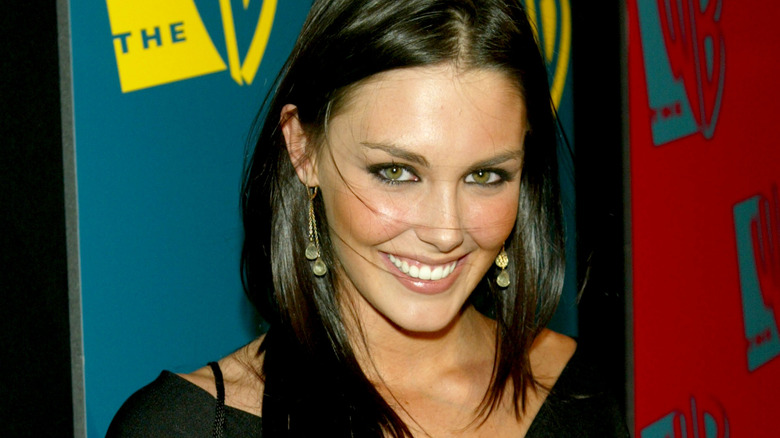 Kevin Winter/Getty Images
While she's best known for her rom-com credits, you may be wondering what Taylor Cole did before beginning her Hallmark career. Cole is originally from Arlington, Texas. She started her modeling career while attending Mirabeau B. Lamar High School. Cole eventually moved to New York to get more modeling opportunities, which is when she began starring in commercials. 
While you may not remember her Old Spice commercial, there is a chance that you remember what she did next. In 2004, Cole appeared in her first TV series, WB's "Summerland." While Cole's character, Erika Spalding, was a guest star role, the folks behind the scenes decided to keep both the character and Cole on as a series regular. The series lasted for two seasons. In an interview with the Hallmark Channel's "Home & Family," Cole shared an unexpected connection that the series gave her. Her costar, Lori Loughin, was a big help to Cole and, in her words, "showed her the ropes" as she broke into the TV industry. Of course, Loughlin and Cole both went on to star in quite a few Hallmark Channel original movies. They also co-starred on the series with Cole's stepfather, Shawn Christian. 
After her time on "Summerland," Cole starred in music videos, including Ryan Cabrera's  "True" and Papa Roach's "Scars" before landing some guest starring roles that you may recognize. She appeared on  "Supernatural" and "CSI: Crime Scene Investigation" among other TV shows and movies.
When Taylor met Hallmark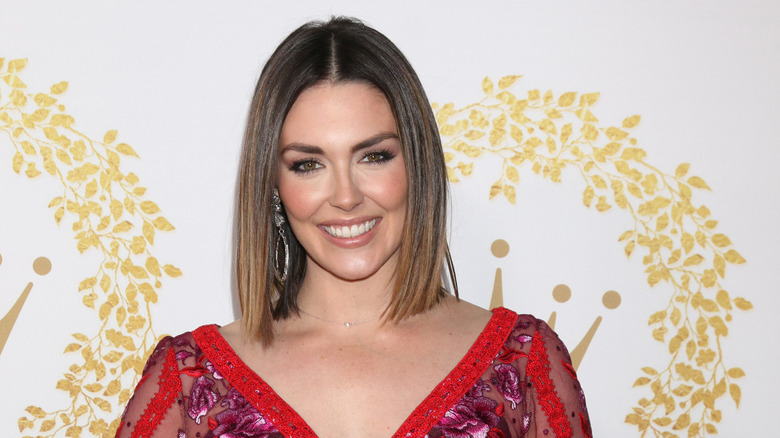 Kathy Hutchins/Shutterstock
In 2016, Taylor Cole broke onto the Hallmark scene with her first Hallmark original movie, "Appetite for Love." In a 2021 interview with Monsters & Critics, she explained, "When I got my first offer as a Hallmark lead, I didn't know much about Hallmark and I hadn't seen any of the movies. But as soon as I made the first one, I realized what an amazing group of people are involved with Hallmark and what a great fan base Hallmark has. I also love that there is the real need for these beautiful stories with happy endings and family-friendly content." 
It's clear that the feel-good content that The Hallmark Channel is known for is just what Cole needed. She said, "This is what drew me to it, and made me stick around. I am so grateful for every job that I've gotten to get me here, but honestly, Hallmark is food for my soul."
Fans of the network can see why Cole and Hallmark are a match made in rom-com heaven. According to Cole, "I am very passionate about making these movies, because that draw, that healing heart, and bringing families together is really what I want in this world. I want to make it a better place and if I can do it through movies, then sign me up. Hallmark has that, and they've really pinned down the formula to making beautiful love stories."
Taylor's many talents
Based on the career that Taylor Cole has built, it may seem like she was destined to act. Yet, in her youth, it likely looked like things were going in a very different direction. When she first started modeling in high school, she already had a pretty big accomplishment under her belt: she was part of the Junior Olympics volleyball team. Despite not pursuing volleyball in order to focus on modeling, she wasn't convinced that her future was acting. "I wasn't super excited about the world of acting," she recalled in her Monsters & Critics interview. "I was very camera shy and a perfectionist, so being in the creative field gave me anxiety... I wanted to make my mark in the world with something that I felt confident in doing, and acting there's no perfect ending. I wasn't in it to win awards or to be the best." Ultimately, she found something that made her want to build a career in the acting world: the Hallmark Channel.
It's clear based on her Instagram account that while Taylor is committed to acting, she finds plenty of time to stay in touch with her athletic side. She regularly posts photos from somewhere she loves: the golf course. In addition to loving sports, Taylor is also an animal lover, revealing in an interview to "Home & Family" that she's excited any time animals are brought on set. 
Inside her Hallmark-worthy love story
It's clear that, in the end, Taylor Cole has a home on The Hallmark Channel. But, a fulfilling career isn't all that the actor found on the network. She also found her husband. And, the pair's love story just so happens to sound like something straight out of a Hallmark movie –– one of Cole's Hallmark movies, to be exact. That's right: Taylor Cole has Hallmark to thank for her marriage to producer Cameron Larson. 
The pair met on the set of a Hallmark movie, and Cole told People, "We were friends for several years before dating, and I even tried playing matchmaker with Cam, attempting to set him up with a few friends of mine." Interestingly, Cole's character, Julia, in her 2020 Hallmark Channel original movie, "Matching Hearts" has the same experience. In the film, Julia acts as the matchmaker for a businessman before realizing that she's actually his best match. Cole and Larson had a matching outcome in real life. "Luckily, similar to the movie, none of the matches worked and we both realized we were perfect for each other," Cole explained. 
The couple tied the knot in June 2020 after years of dating. And, while the entirety of their love story has been right out of a rom-com, their wedding didn't go exactly as they planned.
Taylor Cole's happy ending
June 20 sounds like a perfect wedding date, but once you add the year 2020 to it, it's easy to see why folks with that wedding date ran into trouble. Taylor Cole and Cameron Larson planned for a wedding with 100 guests in Lake Tahoe, but Cole told People that it "became increasingly clear that it would be unsafe for guests to travel" due to the COVID-19 pandemic.
After deliberating, they decided against postponing their wedding. Cole said, "We couldn't wait — we were too excited to profess our love and commit to each other. It sounds a little cheesy, but when you know you know, and we wanted our forever to start as soon as possible." They went through with the wedding and live-streamed the nuptials to their friends and family at home. Cole FaceTimed her dad and taped her phone to her arm while she walked down the aisle. 
It's clear that the lovebirds did have a rom-com-worthy wedding, after all. And, as for the happily ever after, Cole knows just where she's headed. Per Deadline, in April 2022, Cole signed a deal with Crown Media Family Networks, securing her spot in multiple Hallmark movies. Cole said, "I am beyond excited for what is in store next. Being able to continue creating such amazing stories is something that I hold near and dear to me. I am forever grateful for the work I get to do with Hallmark."