Rose Hanbury's Son Will Have A Role In King Charles' Coronation, Even With Affair Rumors Swirling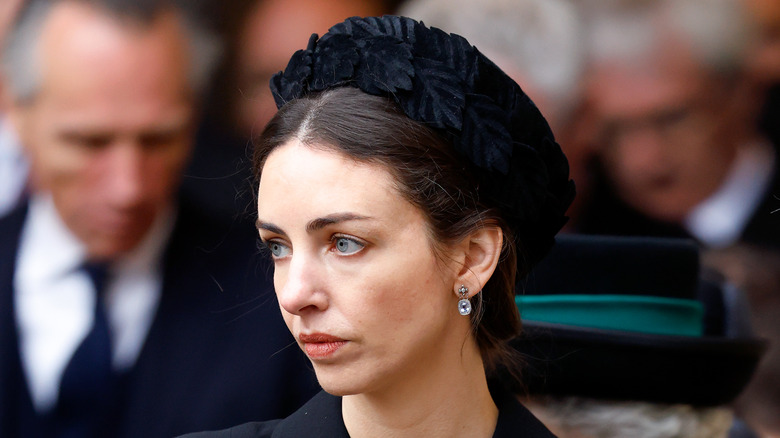 Max Mumby/indigo/Getty Images
If all the drama that's already plaguing the royal family in preparation for King Charles III's coronation isn't quite enough, it seems that there's more on the horizon. As more and more details for Charles' coronation are confirmed, one new development is raising a few eyebrows. None other than Rose Hanbury, the Marchioness of Cholmondeley, may have a hand in the coronation ceremony. If you don't know who Rose Hanbury is, she's the woman linked to Prince William's cheating rumors. Suffice it to say, there's not much room for another scandal in a coronation already packed to the brim with skeletons in its closet.
Hanbury was previously a close friend of Kate Middleton, though the two have reportedly had a falling out. Hanbury, her husband, David Rocksavage, the 7th Marquess of Cholmondeley, and their three children live a few miles away from the Duke and Duchess of Cambridge, and the two couples share social circles. The rumor mill has put two and two together in this story and alleged that Hanbury and Prince William may have had a bit of a sordid side to their seemingly cordial relationship. Yet, a recent development in coronation planning raises some serious questions.
Inside Prince William and Rose Hanbury's alleged affair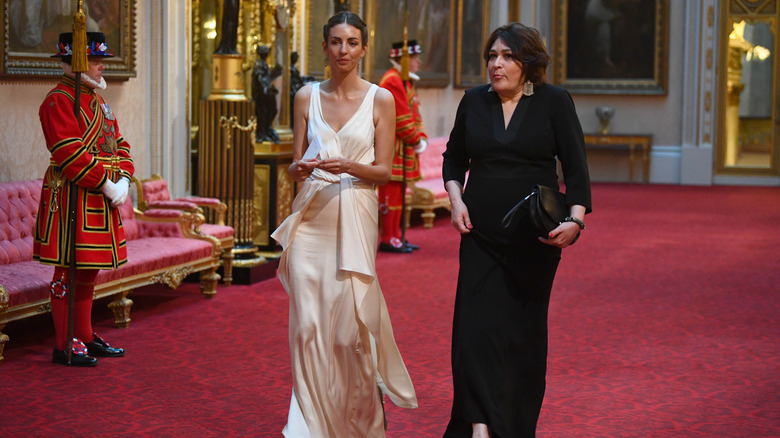 Wpa Pool/Getty Images
Rose Hanbury is a former model with her fair share of royal connections. In addition to being the neighbor and friend of Kate Middleton, rumors have swirled about the nature of her relationship with Prince William. In 2019, rumors that William and Hanbury had an extramarital affair while Kate was pregnant with the couple's third child, Prince Louis, took the world by storm. It was then reported by other senior royals and Kate that William cut all ties with Hanbury.
The rumors certainly took on a life of their own, especially in light of Prince Harry's comments in Netflix's "Harry & Meghan," saying, "[The palace was] happy to lie to protect my brother. They were never willing, to tell the truth, to protect us," which much of the public took to mean that the palace chose to throw Meghan Markle under the bus to distract the public from William's alleged affair, which they were covering up. Still, sans any actual proof or confirmation, the rumors remain rumors. Hanbury and her husband attended both Prince Philip and Queen Elizabeth II's funerals, suggesting that perhaps any bad blood between her and the royal family may, in fact, be a myth. Still, if Kate ended her close friendship with Hanbury, this does beg the question of why. The plot thickens, however, due to what may transpire at the upcoming coronation.
Rose Hanbury is sure to be front and center at the coronation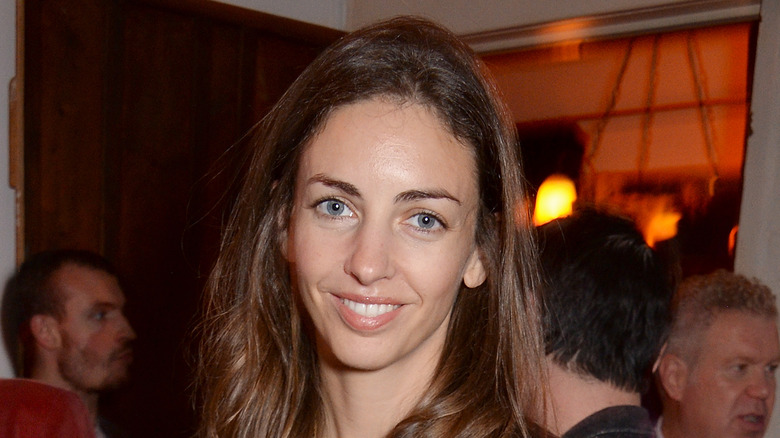 David M. Benett/Getty Images
It's recently been reported that Rose Hanbury's thirteen-year-old son, Lord Oliver Cholmondeley, will act as a page at King Charles III's upcoming coronation. This is certainly an interesting move, considering the drama the two families have shared. Yet, it gets even more complicated. Charles has named Hanbury's husband, David Rocksavage, the Marquess of Cholmondeley, his lord-in-waiting. This is an extremely high-ranking royal position, which will make Rocksavage privy to the king's top-secret information. This promotion is the reason that his son, Oliver, will join Charles' grandchildren in the procession. 
Rocksavage's new role will surely mean that whether they like it or not, the palace will see more of Hanbury, and of course, she'll be present at the coronation. Whether or not this is upsetting for the Prince and Princess of Wales is unclear, regardless of whether there's any truth to William's affair rumors. It is clear, however, that Charles is putting what he feels is right for his reign ahead of any concern about rumors.