The Bedhead Bob Is Back: Here's How To Get The '90s Hairstyle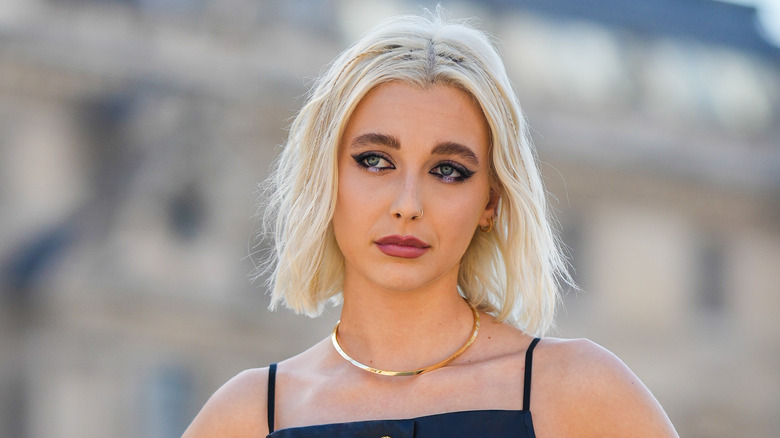 Edward Berthelot/Getty Images
Lately, we've seen countless glamorous, voluminous, and polished hairstyles bracing the red carpets and gracing our social media feeds. Now, bobs are slowly returning with many style variations, including the asymmetrical bob and the low-effort sliced bob reemerging. 
There's a new '90s-style bob hairdo that's putting effortless and chic bedhead hair back on the map. Move over long, thick hair — tousled and chic locks are the latest it-girl hairstyle that we'll be seeing everywhere. The bedhead bob is a hairstyle that embraces the messy bedhead look while staying elegant. Think of the bedhead bob as the bob's messy little sister — it's an undone, tousled version that's less blunt and more layered. With iconic celebrities like Jenna Ortega, Emma Chamberlain, Hailey Bieber, and Billie Eilish seen sporting the hairdo, it's clear that everyone will be buzzing about short hair this season. If you have natural waves or don't mind using styling tools, this is the hairstyle for you.
What is the bedhead bob?
The bedhead bob is about embracing your natural hair and getting the most out of your shape. Liz Rexroat, an artist and color and extension specialist at Bomane Salon in Beverly Hills, tells Byrdie: "A traditional bob is going to be very heavy with little to no texture, but when cutting this effortless style, you need to work more with the natural texture [of the hair]. For example, if a client has fine hair that has little to no texture, I am going to have to create more layers and texture while maintaining that full outline [of the bob.]"
Book a consultation with your hairstylist when you're ready to get your locks chopped. It's helpful to set realistic expectations with your stylist before making a significant change. Ask your hairstylist for a layered, textured bob that perfectly blends layers and whisp. Bring a few inspo photos to your appointment so your stylist can visualize your hair goals.
How to achieve the bedhead bob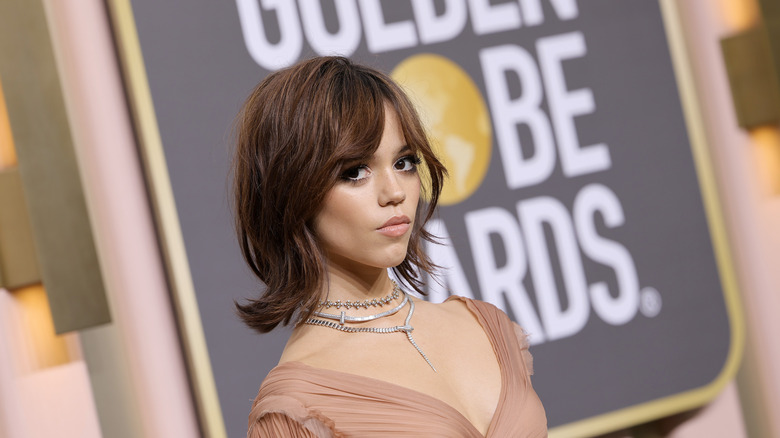 Amy Sussman/Getty Images
The bedhead bob is a fun and flattering way to freshen up your look, but if you're not a fan of using styling products and tools, you may want to opt for a different hairstyle. You'll need to use a few products to emphasize your hair's natural texture and to get beachy-wave style locks (via Mane Addicts). First, style your hair using a curling iron or waver to get natural-looking waves. If you have naturally wavy hair, skip the styling tools and spray in a wave spray.
You don't want your bedhead bob to look messy and unkempt, so we recommend using the dae Hisbiscus Wave Spray all over your locks. This will help keep your waves looking hydrated, soft, and effortless. You can also try Living Proof's Amp Instant Texture Volumizer. This texture cream will add volume, and texture, and hold to your tresses for a long-lasting style.