Short King Spring: How An Internet Joke Became A Real Dating Phenomenon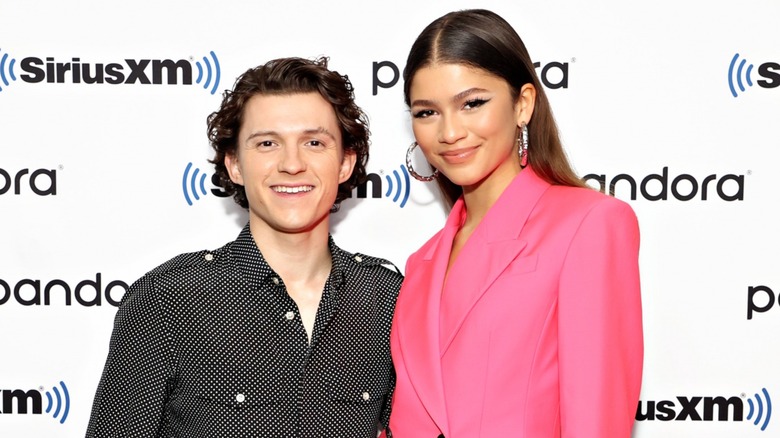 Cindy Ord/Getty
For quite some time, tall men have absolutely dominated the dating scene. Data has shown that in previous years, users of the dating apps Tinder and Grindr would swipe left if their match was shorter than six feet tall. However, society has started to embrace the short kings of the world.
The term "short king" was coined by comedian, writer, and actor Jaboukie Young-White in a tweet from 2018. In the tweet, he laments on people using "short" as an insult and references Tom Holland, Donald Glover, Daniel Kaluuya, and Bruno Mars as examples of this phenomenon of amazing, albeit not very tall, men. 
Nowadays, more people are taking notes from Young-White and loving short kings in their own lives. Buzzworthy celebrity couples being spotted together, such as "Spider-Man" stars Tom Holland and Zendaya — who were originally told not to date — have helped with this shift of a more positive look at men under 5 feet, 8 inches tall. 
The data supports 'short king spring'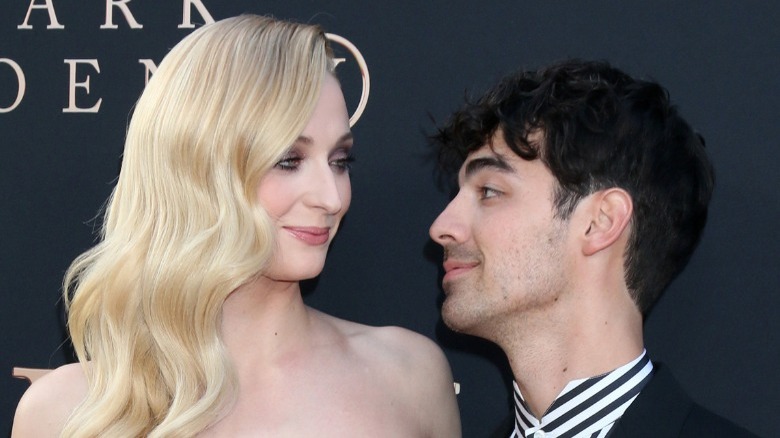 Kathy Hutchins/Shutterstock
#shortkingspring has been popularized on TikTok with over 30 million views. In an excerpt of his lie detector test interview by Vanity Fair, musician Joe Jonas was asked about short king spring and his status as one of these kings. When shown a photo of him and his wife, Sophie Turner, on the red carpet, he said that she was wearing high heels in that photo.
Jonas went on to say, "I like to make her mad by making her think we're actually the same height," because they are close in height when they aren't wearing shoes. However, Jonas added, "I will happily take the short king trophy," and he agreed that Tom Holland is another certified short king.
The influx of commentary on short kings has had real-world effects. According to the Huffington Post, Bumble surveyed their Gen Z users to get an idea of current trends and discovered that one out of every three users in that demographic does not discriminate against height and is willing to date someone shorter than they are.
A 'Saturday Night Live' cast member discussed short king spring
On an episode of "Saturday Night Live," new cast member Marcello Hernández spoke during the Weekend Update, pointing out that short king is "an insult followed by a compliment." Clocking in at 5 feet 7 inches, Hernández tried to get Weekend Update Colin Jost to commiserate with him about their short king status, refusing to believe that Jost is 6 feet.
Hernández added that short kings should be proud. Much like in Jaboukie Young-White's tweet that started it all, Hernández listed some examples of influential short kings: "Kevin Hart, Bruno Mars, Prince . . . Lil Wayne, it's right there in the name. Martin Short, again, it's right there in the name . . . Beethoven the composer was 5'6", and the dog was even shorter." He also said that short kings have to learn to be really good dancers to catch women's attention and that tall men do not have to worry about such things. (This tracks with the Tom Holland example — he is a trained ballet dancer, tap dancer, and gymnast and made waves with his performance of "Umbrella" on "Lip Sync Battle").
When you're looking for a compatible partner, attributes like height truly do not matter all that much. Take notes from Gen Z and challenge yourself to not swipe left, and maybe you too will find yourself a short king.