The Reason Tom Holland And Zendaya Were Told Not To Date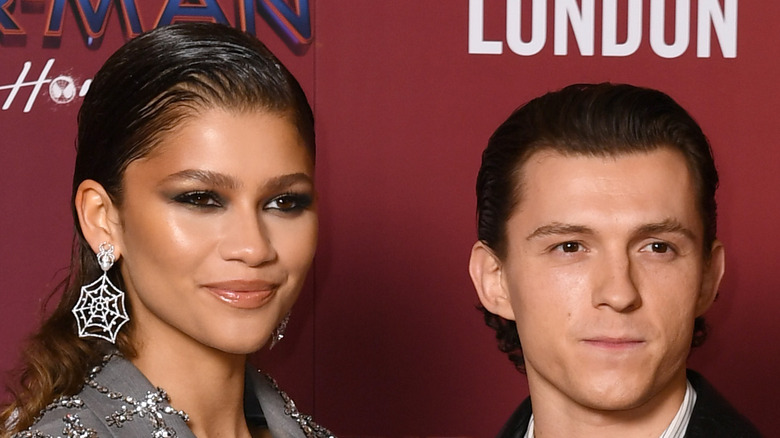 Gareth Cattermole/Getty Images
All eyes are on Zendaya and Tom Holland as their latest film together, "Spider-Man: No Way Home," recently released in theaters around the world. 
This movie is the third and final installment in Holland's "Spider-Man" trilogy within the Marvel Cinematic Universe, though more films and potentially even a second trilogy might be on the horizon (via The New York Times).
People discuss Zendaya's relationship history all the time because of how popular she is. After all, she's not only Peter Parker's M.J., but she's also the Emmy-winning star of HBO's "Euphoria," part of the "Dune" cast, a talented singer, and a fantastic dancer to boot. 
However, what many may not know is that Zendaya and Holland were warned not to date. Though we know they didn't listen to the naysayers as they're currently together — and they're the cutest couple, both on the red carpet and online.
"My Spider-Man, I'm so proud of you, some things never change and good thing," Zendaya wrote in a recent Instagram post. 
But why might these two love birds have been instructed not to pursue a serious relationship?
Tom Holland isn't the only Spider-Man who has dated his costar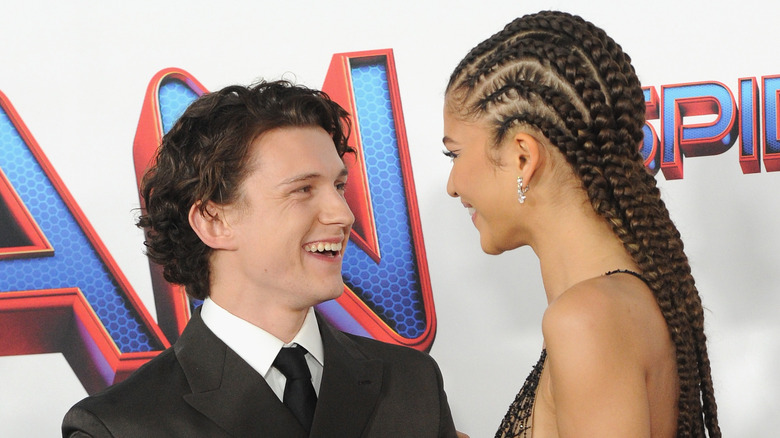 Albert L. Ortega/Getty Images
Tom Holland is the third actor to portray Spider-Man on the silver screen in recent years. He succeeds Tobey Maguire and Andrew Garfield, and, while everyone has their favorite Spider-Man, the three actors all have one thing in common: They dated their onscreen love interests in real life.
According to Cosmopolitan, MCU director Amy Pascal told both Zendaya and Holland that they should refrain from dating.
"I took Tom and Zendaya aside, separately, when we first cast them and gave them a lecture," she explained to The New York Times. "Don't go there — just don't. Try not to." 
Pascal noted that she gave the same advice to Garfield and Emma Stone, who played love interests in 2012's "The Amazing Spider-Man." "It can just complicate things, you know? And they all ignored me," she said.
It seems they ignored her — and then some. Zendaya can't stop raving about Tom Holland, and for good reason. They're smitten with each other, and their budding relationship is incredibly sweet to watch. 
Garfield and Stone didn't listen, either, as they pursued a four-year relationship as well (via People). Interestingly, Maguire and Kirsten Dunst formed a relationship due to their roles as love interests in the early 2000s (via CheatSheet). Therefore, all three Spider-Man actors dated or are still dating their love interests in real life.
Sometimes life really is stranger than fiction!