The Skill Luke Macfarlane Learned From Starring In Hallmark Movies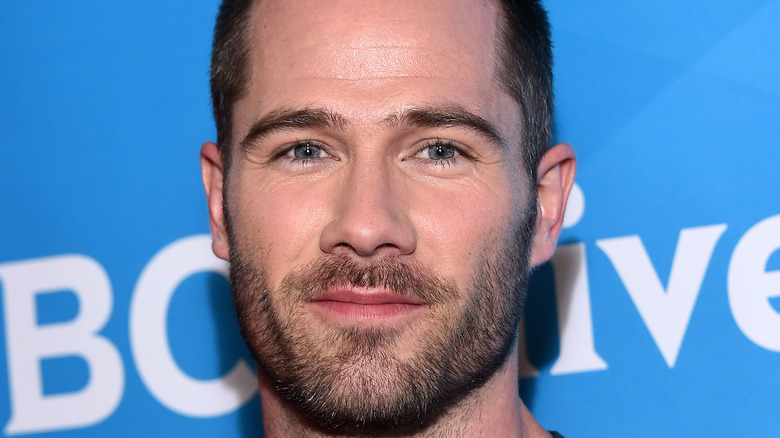 DFree/Shutterstock
Luke Macfarlane credits Hallmark for 'flirting lessons'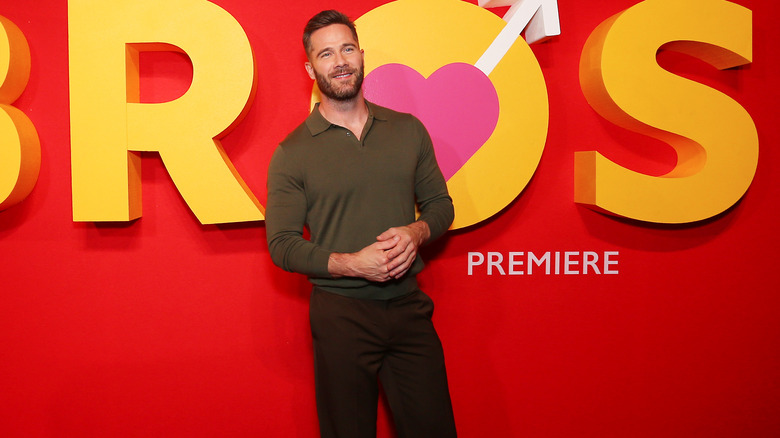 Lisa Maree Williams/Getty Images
Oh, how we all wished for a masterclass in flirting when we were young. Actor Luke Macfarlane perfected the art of charm on the small screen during his tenure as a Hallmark star. While his future with Hallmark is uncertain, his past experiences with the network seem to have contributed to his ability to steal hearts with just a few glances.
Playing up the chemistry between characters proved to be one of the things Macfarlane appreciated about his Hallmark roles. "One thing that I really enjoyed about making Hallmark movies is it's really fun to flirt," he told Los Angeles Times. That ability to charm is clear when witnessing Macfarlane's first interactions with a love interest. "It's fun to play that energy on camera, where relationships are at their best in those early times," he said, per the Los Angeles Times. "I guess Hallmark has given me a lot of flirting lessons."
Will Luke Macfarlane continue starring and stealing hearts in Hallmark movies?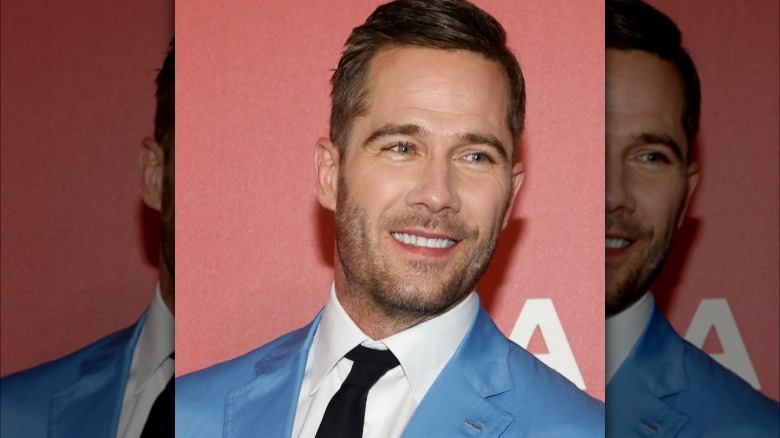 Ovidiu Hrubaru/Shutterstock
Fans and filmmakers alike are wondering what Luke Macfarlane is planning to do next. Director of "Bros" Nicholas Stoller told Vanity Fair he was shocked that Macfarlane had not already become an A-list celebrity when he auditioned. "I had this feeling when Luke walked in, and then when he auditioned, of, 'Why isn't this guy a mega movie star?'... I didn't understand how I didn't know who this person was until that moment. It didn't make any sense." (Stoller apparently hadn't been keeping up with his Hallmark movies.)
In the same interview with the Los Angeles Times that revealed his "flirting lessons" at Hallmark, Macfarlane hinted that he may soon run out of stories to tell with the network. "They've been very good to me, but I think I've told my story for now with those folks," Macfarlane said. "I mean, how many firefighters can I play?" While we wait to see where Macfarlane's career takes him, we are sure he will be as charming as ever on both the big and small screen.