What Luke Macfarlane Loves About Working With Hallmark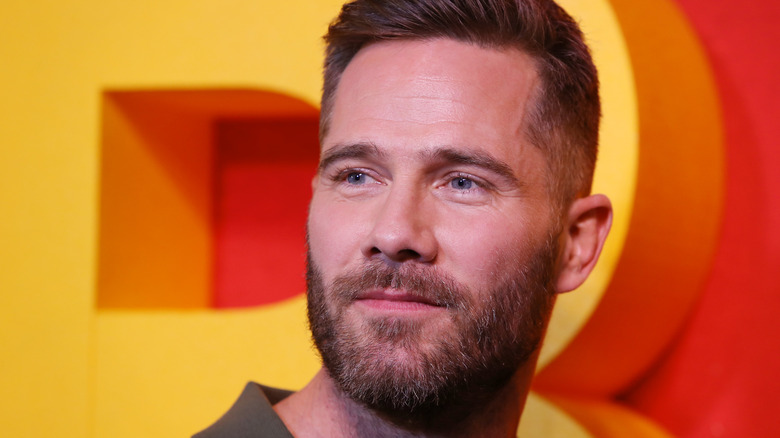 Lisa Maree Williams/Getty Images
If you don't already know actor Luke MacFarlane from his appearance in the film "Bros", then you might know him from his tenured career as a Hallmark star. When it was first announced that Billy Eichner would write and star in "Bros," the movie had already made history as the first rom-com with an exclusively LGBTQ+ cast to receive a wide release. With Eichner in the starring role as Bobby, as any rom-com lover knows, he needed to find someone who felt markedly different from his own character and comedic sensibilities. 
As the "Billy on the Street" star told Collider, he cast the "Brother & Sisters" alum because they had an instant rapport. "It's hard to explain chemistry. We didn't know each other. I do think that helped in a way because we got to discover each other as our characters were discovering each other. I don't know, we're very similar in certain ways," he noted. "I think we have a lot of respect for each other, but also, I don't know, intimidate each other a little bit. We make each other a little nervous, partially because we didn't really know each other. I don't know. It just worked for some reason. It's hard to explain why." 
And, although Macfarlane has suggested he probably won't stick with Hallmark forever, there's a reason why the actor has stayed loyal to the network for so long.
Why Luke Macfarlane found a home at Hallmark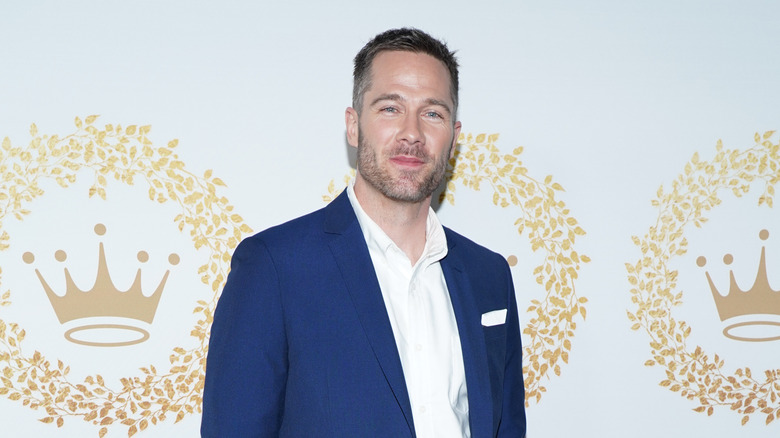 Rachel Luna/Getty Images
Being an actor is no easy feat; if you're going to spend 12 hours a day on set for potentially weeks on end, you want that time to be as pleasant as possible. Ultimately, acting is a job — it seems glamorous, but it's hard work. So when Macfarlane realized that he liked working with Hallmark, it made sense to keep coming back.
"I'll start off by saying when you find yourself looking for a company ... and you're treated very well by your employer, it makes a world of difference. There's nothing worse than being in a work environment where you feel like you're not being respected and heard or allowed to grow. ... The way they treat their talent is ... at every point they help you, they nourish you, they make you feel supported, and that's a huge reason I come back because I really like the people that run that," he told ET in 2019. 
Plus, actors make films in the hopes that people will actually see them. Given Hallmark's built-in audience, that's far less of a concern. "To be able to do a movie that you know people are going to get to watch really makes a big difference ... And Hallmark is crushing it because people are continuing to watch our movies in record numbers," Macfarlane said. However, Macfarlane has hinted at the possibility of leaving Hallmark behind someday. 
What's next for Luke Macfarlane ?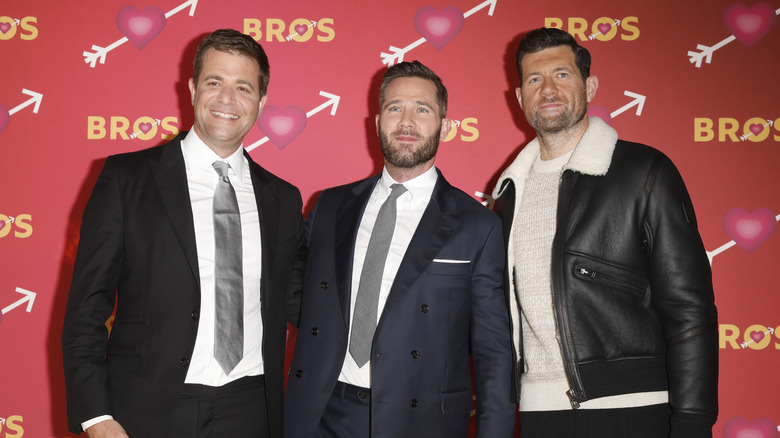 Tristan Fewings/Getty Images
After turns in films like "A Valentine's Match," "Sense, Sensibility & Snowmen," and "Just Add Romance" alongside "White Lotus" breakout star Meghann Fahy, Luke Macfarlane suggested that "A Magical Christmas Village" would be his last film with Hallmark — and no, not because he's joining the stars who left the Hallmark Channel for GAC Family. 
"They've been very good to me, but I think I've told my story for now with those folks," Macfarlane informed the Los Angeles Times in 2022, while filming "A Magical Christmas Village" in Vancouver, just prior to the release of "Bros." The actor also quipped, "I mean, how many firefighters can I play?" Fans can catch him in the action movie "Lone Star Bull" and the AppleTV+ series "Platonic," which Macfarlane was cast in by "Bros" director Nicholas Stoller. 
And, although the rom-com stalwart has some bigger budget projects in store, that doesn't mean he'll forget his Hallmark roots. "One thing that I really enjoyed about making Hallmark movies is it's really fun to flirt," Macfarlane said. "It's fun to play that energy on camera, where relationships are at their best in those early times. I guess Hallmark has given me a lot of flirting lessons."