Meghann Fahy: The Complete Evolution Of This White Lotus Breakout Star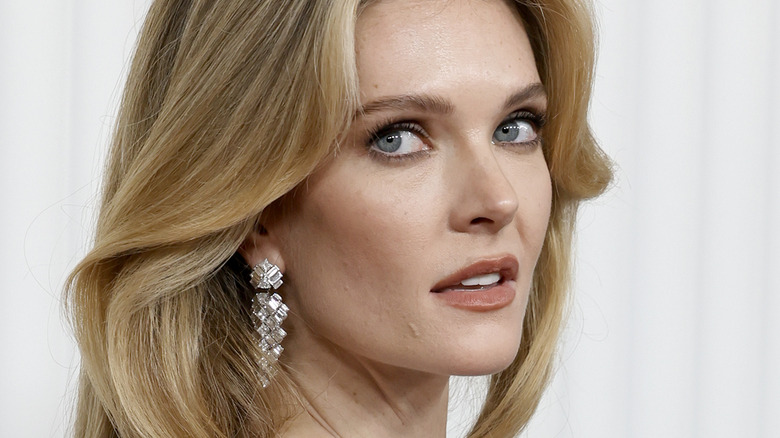 Frazer Harrison/Getty Images
Meghann Fahy made it big when she landed her role as Daphne, the chirpy and unpredictable wife of Cameron (played by Theo James), on the wildly popular second season of "The White Lotus." She was quickly dubbed the show's "breakout star" by many media outlets and fans of the series, yet has somehow remained completely humble.
Sitting down with Harper's Bazaar, Fahy said when she received the news she'd been cast in the show, she celebrated "for about 30 seconds," and then freaked out. Fahy said she was thinking, "Oh, my God. I'm gonna totally ruin it. I'm gonna mess up, and this is gonna be the end of everything good for me." But, as we saw, Fahy absolutely killed it, and there's no doubt we'll be seeing much more of her in the years to come.
Many viewers thought Fahy looked familiar, as if they'd seen the Tiramisu-blonde actress before — and they were right. Fahy has been in the spotlight for a little while, and the story of how she went from humble beginnings to co-star of one of HBO's biggest shows is incredible. So who is Meghann Fahy, what else has she done, and what has been the complete evolution of this "The White Lotus" breakout star?
Meghann knew she wanted to perform from a young age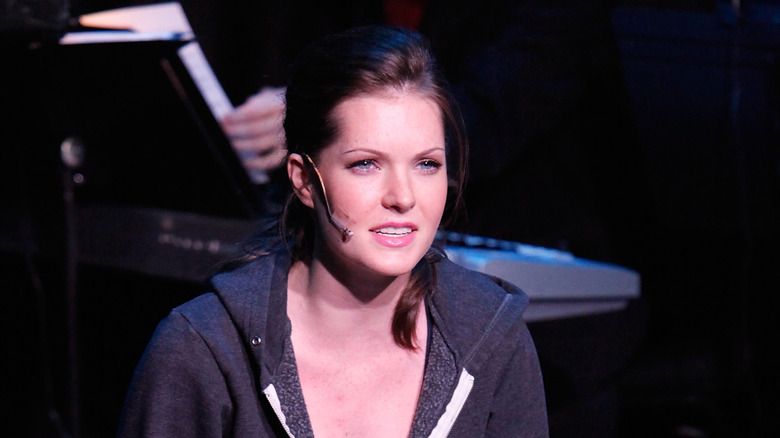 Cindy Ord/Getty Images
Originally from Longmeadow, Massachusetts, Meghann Fahy began performing at just eight years old with Dan Kane & Friends, a local singing group mentored by Dan Kane. In an interview with MassLive, Fahy said Kane "has been an amazing person in my life. I've been so lucky to know him." It would seem that musical talent runs in her family, as she continued, "I have a very talented brother who sings and writes songs. My mom sang in a band in high school, and my uncle was an actor in New York for 10 years. From my dad's side of the family, we get the ability to play instruments by ear."
In speaking with J-14, Fahy described her first acting experience, saying, "I didn't do theater growing up. We didn't even really have a theater group in my high school, but every year they did the senior class play... We did 'The Wizard of Oz' and I was Dorothy." She'd been bitten by the acting bug, but there was a point she almost didn't pursue it as a career, as she'd wanted to go to college and study psychology in the hopes of becoming a therapist. The world had other plans for her though, as she quickly became enveloped in the world of performing.
She got her start on stage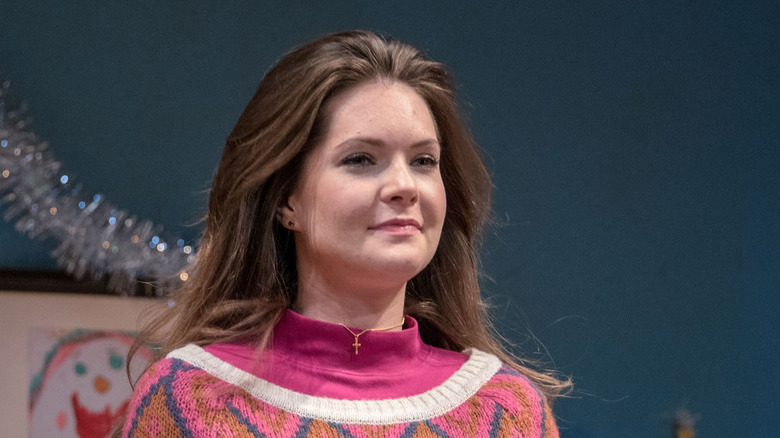 Grant Lamos Iv/Getty Images
After she found her love of acting and singing, theater felt like a natural pull. Meghann Fahy was a guest on "Jimmy Kimmel Live!" where she explained how she landed her very first gig at the age of 18. She was living at home in Massachusetts, having just graduated from high school, when she went to an open call in New York for "Spider-Man: Turn Off the Dark," which her mom had heard about through a work friend. Fahy said, "I really didn't want to go because I was so nervous," but that her mom "strong-armed" her into going. Although she didn't get the part she auditioned for, she caught the eye of the casting director who thought she'd be great for another play called "Next to Normal," a musical about a family who try to cope while their mother struggles with bipolar disorder.
Speaking with Kimmel, Fahy said she was an understudy for Jennifer Damiano at first, and the two were living together at the time. But when Damiano left "Next to Normal" to star in "Spider-Man: Turn Off the Dark," Fahy was able to take her place. "It was a little bit of a full circle moment," she remarked.
She supported herself by waitressing and nannying on the side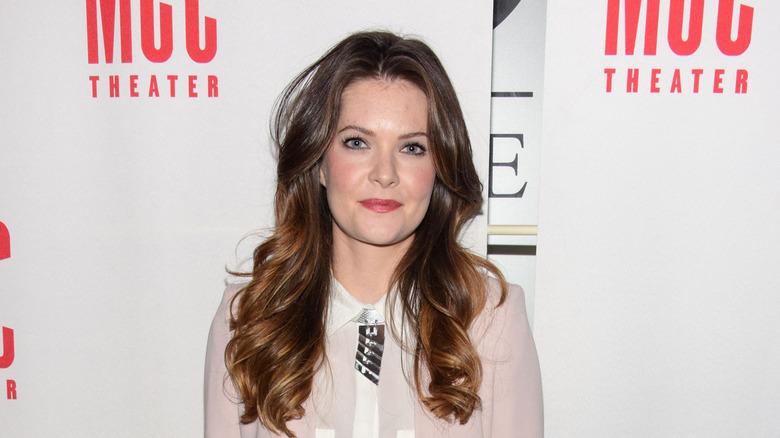 Grant Lamos Iv/Getty Images
It's a classic story many performers can relate to: Meghann Fahy moved to The Big Apple to make it big as a star on Broadway, and while she succeeded in making a name for herself, it just didn't pay the bills. In an interview with The Hollywood Reporter, Fahy recounted the hours she spent waitressing at The Grey Dog (a restaurant chain in New York) and nannying. She said, "I cried when I got my first paycheck because it was so much less than I thought it would be — I was like, 'Damn, that was supposed to get me out of a couple jams.'"
Her debt followed her for many years, until she landed her first big television role. It seems it was a great character-building experience, and luckily, things have certainly changed for her since then. Despite getting the opportunity to film season 2 of "The White Lotus" in Sicily and becoming a household name practically overnight, the ever-modest actress claimed, "I do think people will love the season — and it would be great if it helped me work more."
Her first television appearance was on Gossip Girl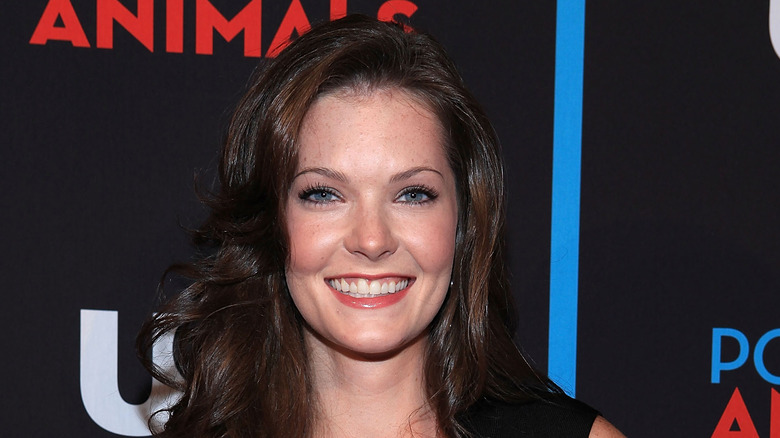 Robin Marchant/Getty Images
While still starring on Broadway in "Next to Normal," Meghann Fahy landed herself an agent and started going to auditions. She spoke to Teen Vogue about the experience, saying she was absolutely "terrified" when she booked a small part on season 3 of "Gossip Girl" that aired in 2009. The two scenes she appeared in as Devyn, an assistant to a businessman Chuck Bass intended to schmooze, and looking completely unrecognizable, took only one day to film. Nonetheless, Fahy described this day as "embarrassing," as she recounted the events to Teen Vogue.
She said she broke one of the shoes she was wearing and, "In one of the scenes, I was typing on a computer and I was slamming on the keys. I didn't know it at the time that you had to be aware of sound and you're supposed to fake stuff so that they can [hear the dialogue]. I had no idea." Despite her naiveté, Fahy said everyone on set was super nice to her and it was a great experience, despite it being "an intimidating first film job." Now, with a wealth of experience, she's hopefully able to put her first-day filming faux pas behind her.
She has appeared on many more television shows over the years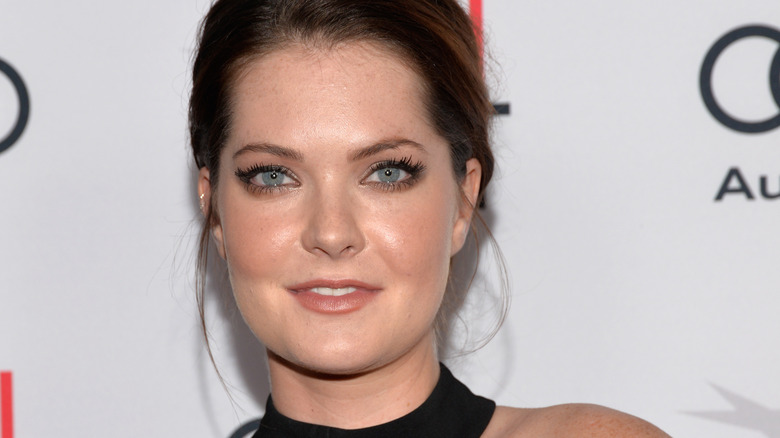 Michael Tullberg/Getty Images
Following her brief appearance on "Gossip Girl," Meghann Fahy had a handful of one-off appearances on TV shows before she finally become a series regular. Some of these parts included an appearance on "The Good Wife" in 2011, "Law & Order: Special Victims Unit" in 2014, and an episode of "Blue Bloods" in 2015, often playing characters with sweet demeanors.
Fahy was also credited for acting in a few short films, like "Fifty Grades of Shay," "Lily + Mara," and "The Bracket Theory," as she broadened her portfolio over the years. Once she began landing roles in made-for-TV movies, it was clear her agent was working overtime and Fahy's drive led her towards gaining recognition and booking more parts. As much as she wanted to make it in this cutthroat industry though, it would still be years before she landed the role of a lifetime.
She made her Hallmark debut in 2011 with The Lost Valentine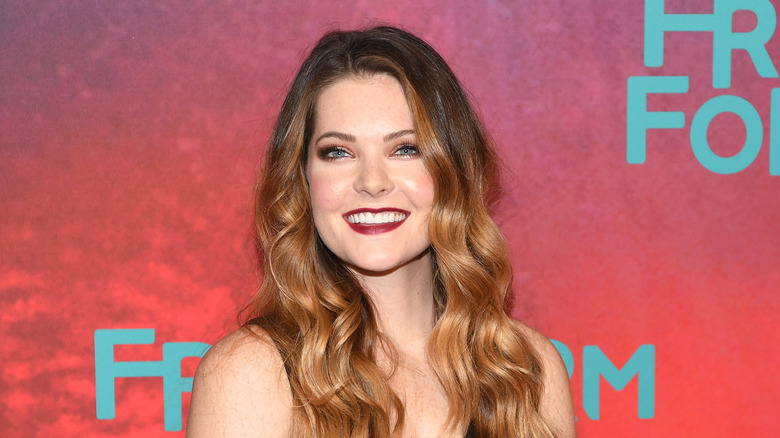 Dave Kotinsky/Getty Images
Whether you're a Hallmark movie fan or not, you simply can not deny the cast of "The Lost Valentine," which stars Betty White, Jennifer Love Hewitt, and Sean Faris. The TV movie aired in 2011 and centers around Caroline (played by White), who hopes that someday her husband, a WWII Navy pilot, will return from war after being declared missing in action. Speaking to Playbill.com, Fahy said, "I play [Betty White's character's] younger self in flashbacks. So it's a love story, and... once she starts retelling it, it flashes back to me."
It would seem that Fahy got a taste for Hallmark's cheesy classics, because she returned to the network eight years later in 2019, starring alongside Luke Macfarlane. The pair play competitors in a cooking competition who ultimately fall for one another. In a behind-the-scenes video, Fahy said the romantic flick, "Brings up the topic of conversation: Where do you draw the line between pursuing something you are passionate about and pursuing a life with someone, or a love with someone, and what are you willing to give up." The role was somewhat of a stretch from that of Daphne on "The White Lotus," which is a true testament to her range as an actor.
She made it big with the soap opera One Life to Live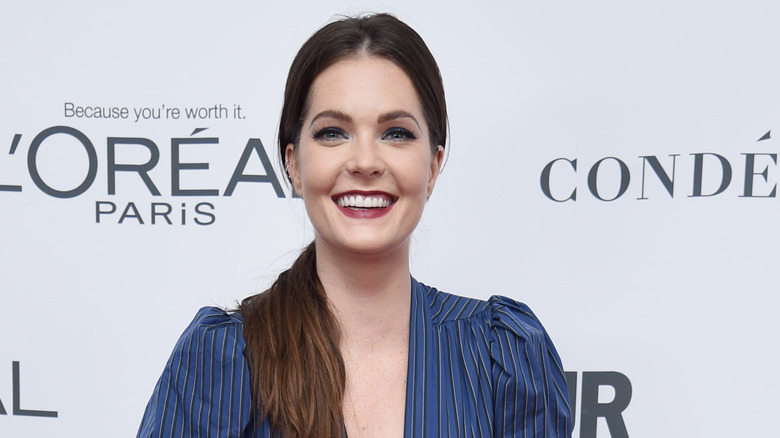 Dimitrios Kambouris/Getty Images
She was on Broadway by night, but during the day, Meghann Fahy was filming for the ABC soap opera, "One Life to Live" in 2010. Appearing in over 80 episodes as Hannah O'Connor, a much-hated character among fans due to Fahy's convincing portrayal of a villain. She spoke to J-14 about her time on the daytime soap, saying, "I was only supposed to do two or three episodes and then I ended up staying on the show for a year." She added that when filming, "You're up early. You're there all day. It moves fast. You have to memorize a bunch of lines really quickly. I think I really honed my memorization skills on that show."
During her guest spot on "Jimmy Kimmel Live!," Kimmel asked about any "insane" soap opera fans she's encountered. Fahy talked about the time she was recognized from "One Life to Live," saying she had been on her way home after working on stage, when she saw a "gaggle of women" who yelled out, "That's the b**ch from 'One Life to Live!'" She explained to Kimmel why her character on the show was detested, and said, "They sort of started screaming at me as if I'd done those things." Although she wasn't one of the many actors of "One Life to Live" who went on to "General Hospital," her next role would be even bigger.
She dated Billy Magnussen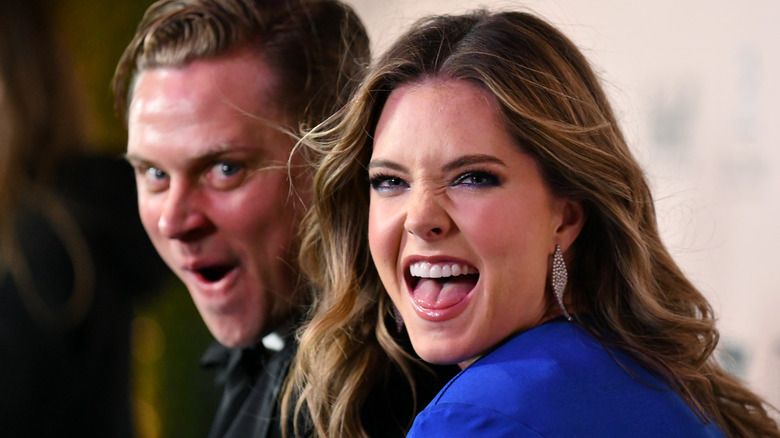 Rodin Eckenroth/Getty Images
It's pretty common when actors date other actors, but it's so much cuter when a couple meets on the set of a movie. Meghann Fahy met Billy Magnussen while filming "The Lost Valentine" in 2011, as they played a married couple in the romantic movie. Although little is known about their relationship, it would reportedly take another six years before they linked up romantically, in 2017.
Magnussen has been cast in a range of shows and movies since his Hallmark days, including "Into the Woods," "No Time to Die," and he appeared briefly on "The Bold Type" while Fahy was a lead on the show. He also had one-off appearances on many of the same TV series as Fahy, like "The Good Wife" and "Blue Bloods." The couple were said to date from 2017 until 2020, having made their last public appearance together on a Golden Globes after party red carpet in January of 2020. Since then, it would seem that Fahy has shifted focus primarily to her work, and any potential partners in the meantime have been kept fairly under wraps.
She became known for playing Sutton on The Bold Type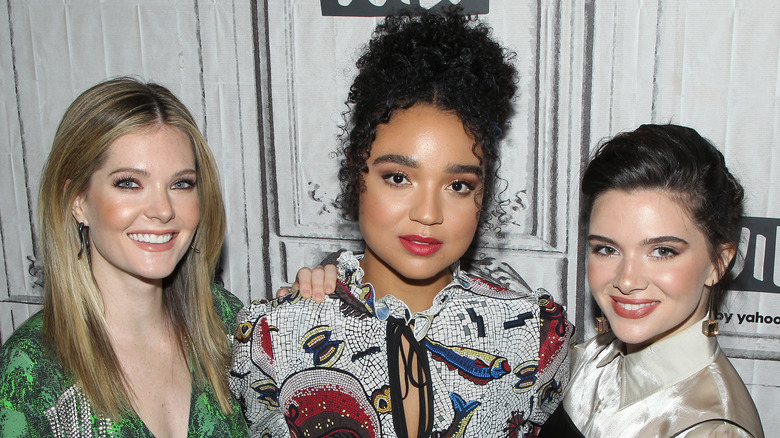 Jim Spellman/Getty Images
If you're still wondering why she looks so familiar, you've probably seen Meghann Fahy on "The Bold Type" as Sutton Brady. This hit show, some may argue, was Fahy's big break, as she starred alongside Aisha Dee and Katie Stevens for five seasons between 2017 and 2021. The dramedy focuses on the characters as they work to put together a Cosmopolitan-like magazine while juggling their personal lives in between.
In an interview with Harper's Bazaar, Fahy spoke about how it had been her first time as a series regular and that she felt "really lucky" to be a part of it for as long as she was. She added that, "Anything beyond Season 1 was just sort of a beautiful little gift, and I feel really grateful that we got to go into the final season with the knowledge that it was [the end]." She concluded that she wouldn't change anything about the experience she had on the show.
In speaking with Glamour, Fahy revealed that she's still as close as ever with her co-stars from "The Bold Type," Dee and Stevens, saying, "They are my sisters. Obviously." She added that she's incredibly grateful that the show gave her two of her "best friends in the world," and that she felt like she did a lot of growing up while working on "The Bold Type." Who knows where she'd be now, if it weren't for this hit series?
She won her first award in 2017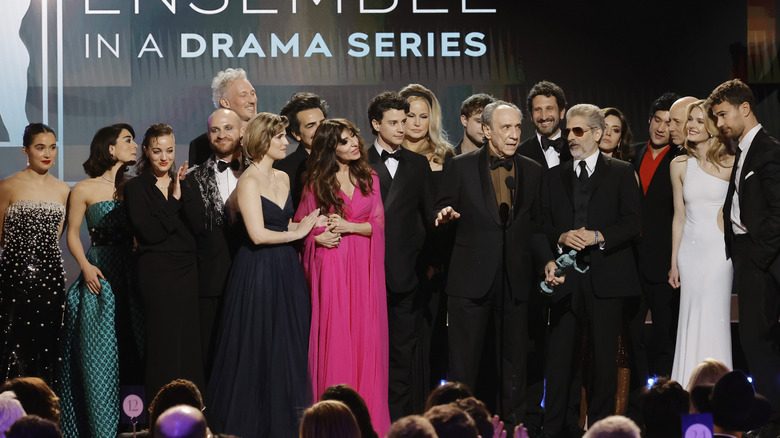 Kevin Winter/Getty Images
In her career, Meghann Fahy has been nominated for awards several times, including a Teen Choice Award and a Women's Image Network Award. However, her very first nomination was in 2017 for her portrayal of the title character, Mara, in a short film called "Lily + Mara." Its runtime was only 12 minutes, but it was enough for her to win "Best Actress" at the One-Reeler Short Film Competition.
Only six years later, Fahy's work had now brought her an incredible amount of recognition, as she nabbed her second ever award in 2023. She and her "The White Lotus" co-stars celebrated a win at the Screen Actors Guild Awards in the category of "Outstanding Performance by an Ensemble in a Drama Series." Given that this was one of only a few leading roles Fahy has had, we can't wait to see what else she has up her sleeve — and only time will tell.
Her role on The White Lotus brought her international recognition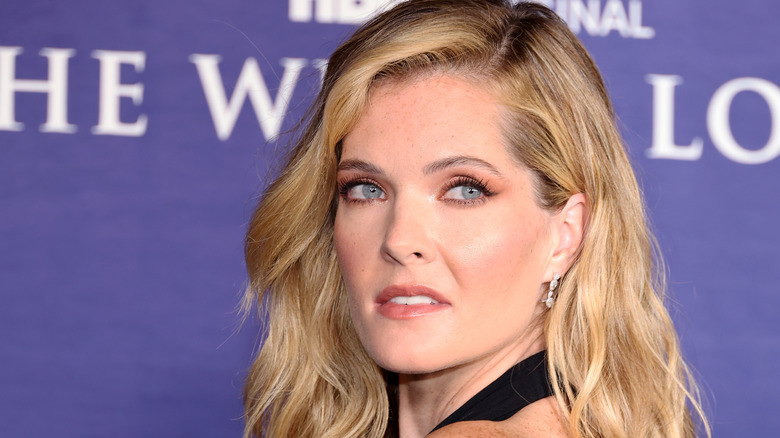 Amy Sussman/Getty Images
Meghann Fahy's first introduction to "The White Lotus" was when she actually auditioned for Alexandra Daddario's part in Season 1. Although she didn't get the part she initially wanted, a friend told her about an upcoming Season 2, so Fahy quickly filmed another audition video and ended up meeting with Mike White (the creator of the show) over Zoom, who then selected her to play Daphne — and the rest is history.
In an interview with Glamour, Fahy said, "After I found out that I was cast, I got the scripts shortly thereafter, and I sat on my couch and read episodes one through seven cover to cover in one sitting because I just couldn't stop reading it. She also spoke about the joys of filming on-site in Italy, remarking about how she got to explore on her days off and ended up making a few friends with the cast along the way. While she says she avoids reading comments online about the show and her performance, as she views this as a potential "slippery slope," she's positive that viewers everywhere enjoyed Season 2.
The biggest fans of "The White Lotus" know there's a lot to unpack throughout the second season, from Easter eggs to the hidden messages in the opening credits. But one thing that's far from dubious is the enormous talent the star-studded cast brought to the show, and it wouldn't have been the same without Fahy's portrayal of Daphne.
She might be dating a The White Lotus co-star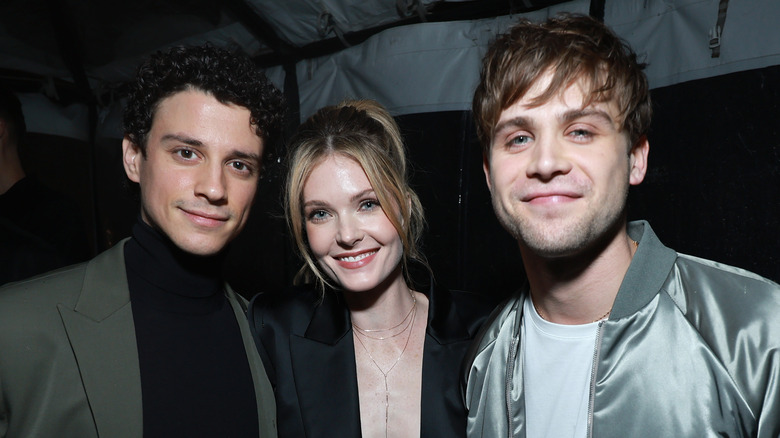 Matt Winkelmeyer/Getty Images
The media is abuzz with the potential of new romance in the air. Following Meghann Fahy's split from Billy Magnussen, everyone wants to know who her new love interest might be. She's been very subtle in hinting that it could be her co-star, Leo Woodall, who played Jack, the mysterious young Brit, in "The White Lotus."
In an interview with The New Yorker, Fahy enthused that she and Woodall bonded while in Italy, as she bought a shirt for him amidst the interview. Fahy has yet to confirm the rumors, but the pair's flirtatious comments on each other's social media posts might tell another story. Fahy also teased that she doesn't "kiss and tell," when asked by Andy Cohen if she and Woodall were friends with benefits while on his talk show, which could mean there's a little more than friendship brewing between the actors.
She brings a lot of herself into her characters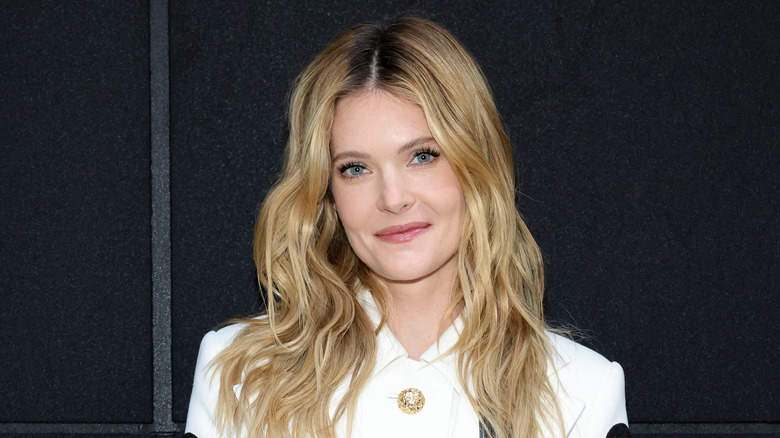 Arturo Holmes/Getty Images
Her passion for the craft is clear in her presence on screen, which might be due to the fact that Meghann Fahy brings several of her own qualities into the characters she plays because, as she told InStyle, "I can't help it, honestly." She worked hard to make her character Sutton in "The Bold Type" her own, putting elements of herself into the character, and she did the same thing when cultivating Daphne in "The White Lotus" as a character, with the help of Mike White.
Fahy raved about White in her interview with Harper's Bazaar, saying, "Mike is so good because he casts a quality of a person. He knows that the actor shares something innate with the character, and then you spend the rest of the time wondering what it is in you; and that gives your acting vulnerability."
Her next project will pull at the heartstrings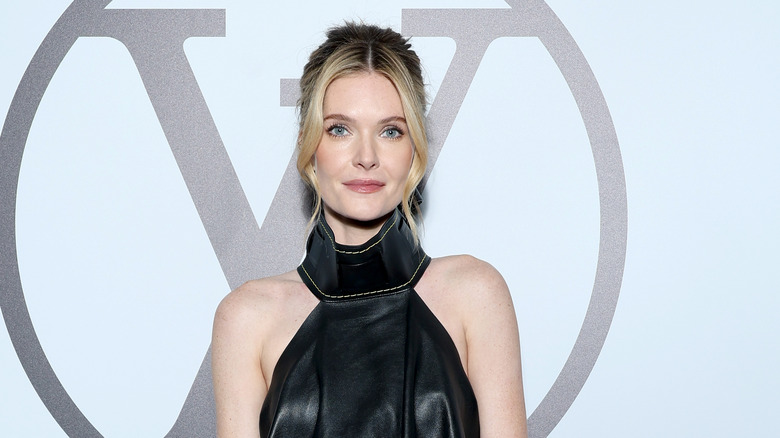 Pascal Le Segretain/Getty Images
Meghann Fahy said in her Harper's Bazaar interview, "I don't have big dreams of winning fancy awards or being a famous person. I just love making things." Despite the modesty, her talent is undeniable, as we've seen her acting chops when it comes to playing an evil character, a likable character, and something a little bit in between. She does, however, seem to thrive in sweet and touching roles, which might be why her next project is a movie called "The Unbreakable Boy."
Based on the novel, "The Unbreakable Boy: A Father's Fear, a Son's Courage, and a Story of Unconditional Love," the movie will center around a boy born with a rare genetic disease and Autism, who nevertheless holds an optimistic spirit. Very little is known about the film so far — as it's still in production — but we can't wait to see Fahy playing a brand new character, starring alongside Zachary Levi and Jacob Laval, when "The Unbreakable Boy" is released.