Why King Charles' Latest Coronation Decision Could Disappoint Loyal Royal Fans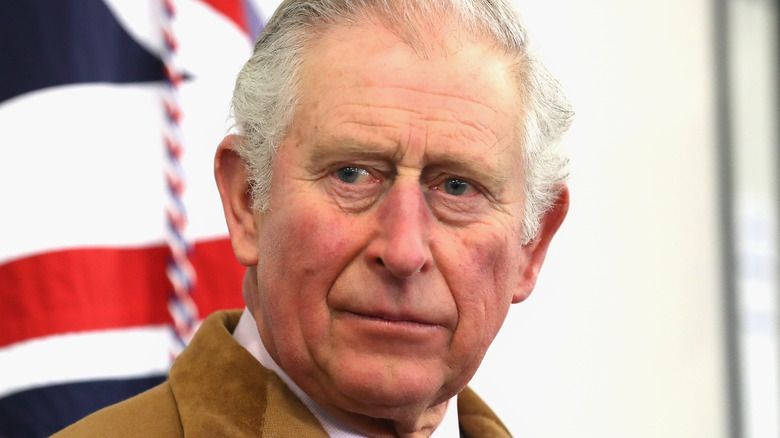 Chris Jackson/Getty Images
Big Ben is ticking, and we're officially less than a month away from the historic coronation of King Charles III. Between decisions about which royals we'll see in the coronation procession (and the ones who'll be left out) and the elephant in the room of Prince Harry and Meghan Markle's reluctance to RSVP, final plans are being put in place for the ceremony. 
This coronation is nothing if not a big day, not only for Charles and Queen Consort Camilla as the new reign officially begins, but also for the general public. Consequently, it's certain that plenty of folks will tune in to watch King Charles III's coronation, and surely many others will be there in person on May 6 to catch a glimpse of an event that will grace the history books. The coronation procession is an important part of the ceremony and one that the public can observe, as the king and queen leave Westminster Abbey following the ceremony. Yet, while the folks in charge of the big event anticipate thousands of visitors camping out at the site and waiting on the streets, a new decision may make the procession a bit tougher for the public to be involved in than we might have thought. 
A new route limits Charles' time with the public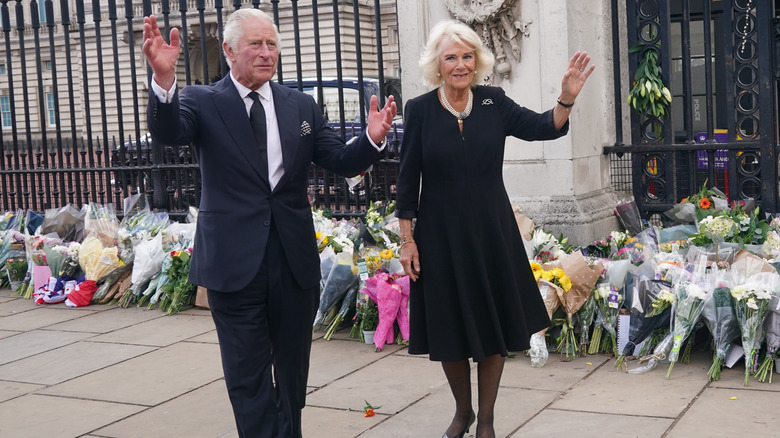 WPA Pool/Getty Images
An announcement from Buckingham Palace has confirmed the official route that King Charles and Queen Camilla's procession will take following the history-making ceremony. They'll travel in the Diamond Jubilee State Coach for 1.3 miles through London to get to the ceremony. They plan to take the same route back –– this time in the Gold State Coach, which Queen Elizabeth II rode in during her own coronation. Upon leaving Westminster Abbey, Charles, and Camilla's procession will go through Parliament Square to Trafalgar Square and through the Admiralty Arch before traveling down the Mall to get them to their ultimate destination at Buckingham Palace. 
Since the procession going to and from the ceremony gives folks camped out two different chances to catch a glimpse, this plan seems good for everyone involved. Yet, at Queen Elizabeth's coronation in 1953, her procession took a five-mile route, which resulted in the queen greeting fans for two hours. Surely, King Charles' plan will give him quite a bit less time to greet the folks who've come out to see him, but ultimately, it was decided that this route was simply the most practical choice. Fans who are looking to see a part of the big event in person will have to secure their spot early.