What Nikki DeLoach Loves The Most About Being A Hallmark Star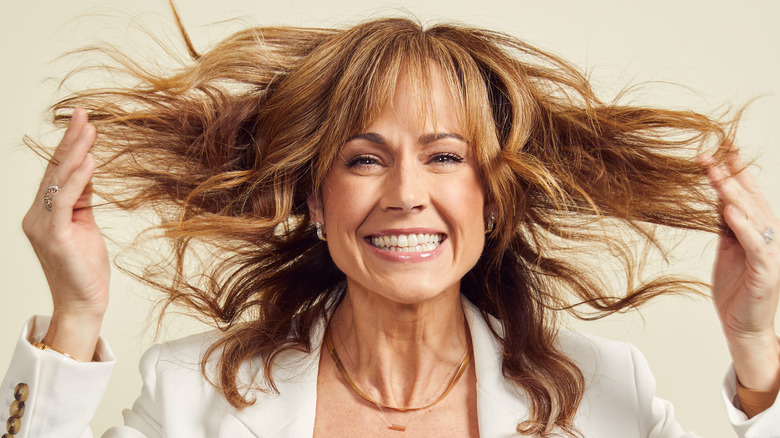 Emily Assiran/Getty Images
Hallmark Christmas movies are an absolute staple for some during the holidays. A part of what people love is the familiarity, including the actors who often show up over and over, like Disney-turned-Hallmark star Nikki DeLoach. She's been in over a dozen movies since her Hallmark debut in 2015, and DeLoach's most recent starring role in a Hallmark Christmas movie was alongside another Hallmark favorite, Brennan Elliott. "The Gift of Peace" stars said they'd been waiting years to work together. But DeLoach isn't limited to just Christmas movies. She returned to Hallmark Movies & Mysteries for "Curious Caterer: Grilling Season." 
DeLoach is coming back in her role of Goldy Berry, a caterer who helps Detective Tom Schultz (played by Andrew Walker) solve mysteries. She and Walker have starred in five Hallmark movies together, and the two have a natural chemistry together that fans love to see. DeLoach first played Goldy in "Curious Caterer: Dying for Chocolate," and she was excited to return to the role. "In my own life I consider myself to be an untrained detective," she told Southern Living. "So to get to live out that fantasy on screen and be in that character was so fun and I just wasn't ready to let go of her." Working for Hallmark in general seems to be something that DeLoach isn't ready to let go of, here's what she loves most about being a Hallmark star.
For Nikki DeLoach, Hallmark is like family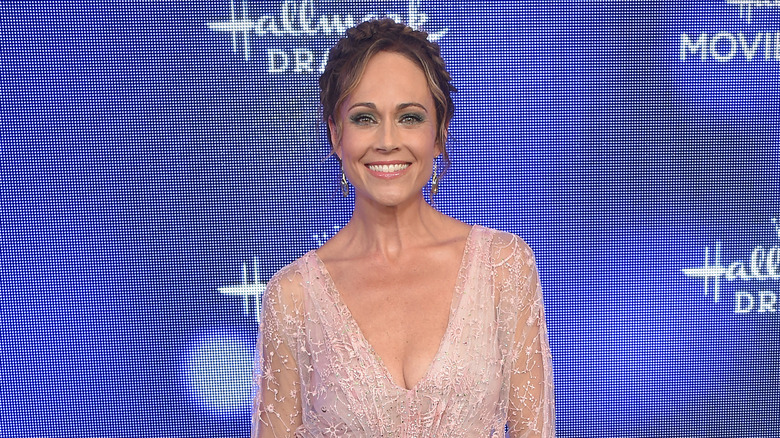 DFree/Shutterstock
Nikki DeLoach has nothing but kind words to say about her time at Hallmark, and what she loves the most seems like it can be boiled down to one word: family. "There is this true family unit that exists inside of all of us]," DeLoach explained to US Weekly about her co-workers and the team at Hallmark. "We're such cheerleaders for other people. We support each other's movies. We want the best for everybody. We're all friends. We hang out together. We do life together. We work together. We mourn together. I've never experienced that at any other network."
DeLoach's experience beyond Hallmark starts in the 1990s with her time on "The Mickey Mouse Club," where she worked with Britney Spears and Justin Timberlake. She played Lacey Hamilton on all five seasons of MTV's "Awkward," and she's had guest appearances on a number of shows including "NCIS," "CSI," and "Mad Men." But it sounds like she might be happiest with Hallmark.
Nikki DeLoach loves the Hallmark fans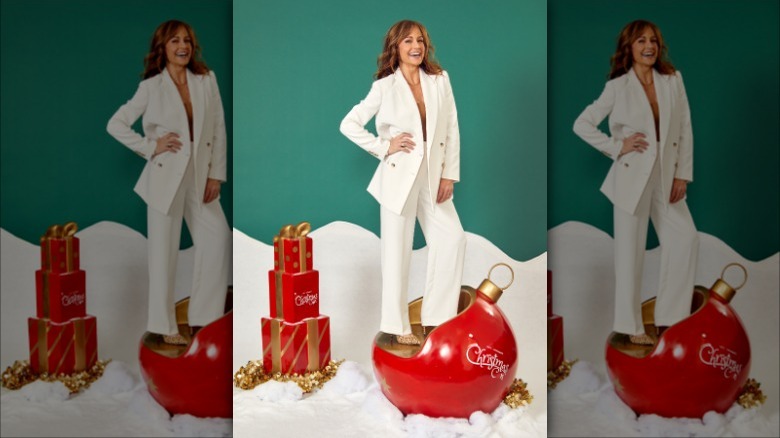 Emily Assiran/Getty Images
Hallmark is doing something similar to the Golden Age of Hollywood according to Nikki DeLoach, who told US Weekly "It feels like that old school [...] Hollywood studio system where they had their actors that just rotated in all the different movies that they made." DeLoach isn't alone in noting and appreciating the family feel at Hallmark. Other Hallmark actors have raved about how working there is like family, as reported by Vancouver is Awesome.
The same way that the on-set family with Hallmark stands out to DeLoach, so does the fan base. DeLoach sees a unique level of love and passion from the Hallmark fan community, particularly when she goes to the Christmas conventions, per US Weekly. And she's also a fan of the direction that Hallmark is moving in. DeLoach spoke to ET about how happy she was to see new diverse and inclusive stories being told, name-dropping "The Holiday Sitter," which was Hallmark's first Christmas movie starring a gay couple. Being a part of the Hallmark family is clearly something that DeLoach enjoys, and we know that we love watching her. We can't wait to see what she shows up in next for them.