How To Apply Makeup To A Heart-Shaped Face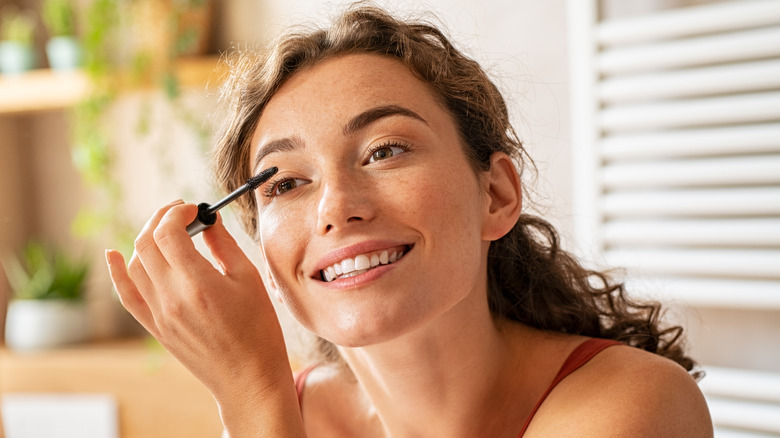 Ground Picture/Shutterstock
Experimenting with makeup can be exciting. Whether you are going casual with a more natural look or hitting the town in full glam, few things feel better than the confidence a little makeup can bring. While finding the perfect products to use is the fun part, applying them in the most flattering way for your face can be tricky. Did you know that your face shape can impact the way your makeup looks? Finding your face shape and applying products to highlight it will make a major difference in your daily beauty routine.
If you have a heart-shaped face, you might have a few of these characteristics: a face more long than wide, a broad jawline and forehead, and a pointy chin. To get the most out of your next makeup look, here are some tips to follow that will help highlight your best features.
Highlight your prominent cheek bones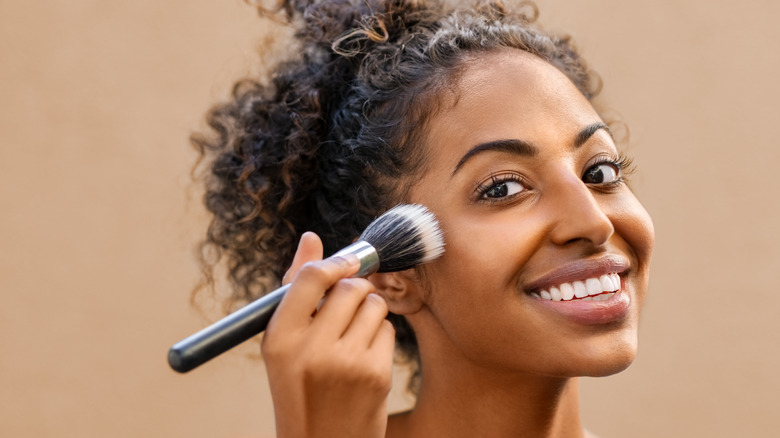 Ground Picture/Shutterstock
Those with a heart-shaped face will want to focus on their cheeks and forehead, applying the perfect amount of bronzer and blush. "A heart-shaped face is easy to balance by applying bronzer on the forehead, which makes you look sun-kissed," Sephora Pro Hellen Phillips told Byrdie. "Most people with this face shape have prominent cheekbones, which is a lovely feature."
You will want to lean into your cheek products and apply them to other places on the face. Experts recommend adding highlighter to the bridge of your nose, the top of your cheekbones, under your brow, and on your jawline. For bronzer, make sure you put some on your forehead, like Phillips suggested, to create the perfect look.
Adding blush to your already prominent cheekbones can be difficult, so makeup artists recommend applying the powder in the shape of a "C" around your cheeks. Too much blush can make your face look angled, so it is important to apply a small amount of product and blend it well.
Keep your eye makeup on the natural side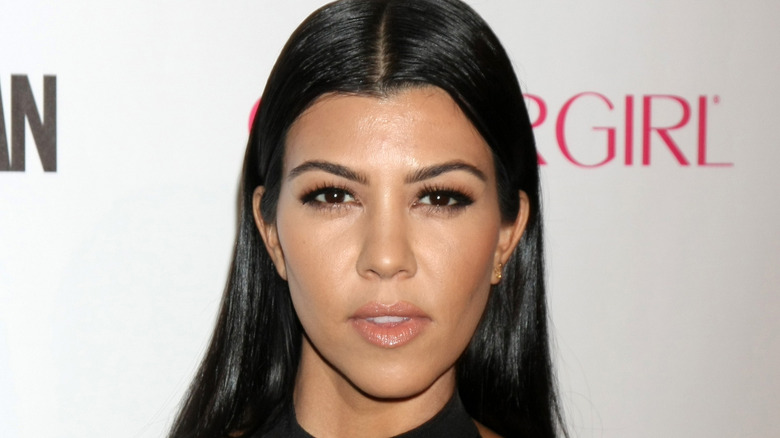 Kathy Hutchins/Shutterstock
One of the greatest perks that come with having a heart-shaped face is the natural arch of the brow. When finishing up your look, those with this face shape should keep their brows as natural as possible. Professional makeup artists recommend nothing but a bit of wax and clear gel to ensure the arch stays in place. If you have that perfectly sculpted brow, there is no need to enhance or extend it with makeup. However, if you need a little more in that department, fill them in lightly — a softer and rounder brow will bring out the best in your face shape.
Makeup artist Nick Barose told Total Beauty that he recommends following the lead of Kourtney Kardashian, who keeps things natural on the eyes to complement her own heart-shaped face. He suggests "sheer, soft tones" when digging into the eyeshadow palette and finishing off the look with a touch of color on the lips.