Why Prince Harry Had No Choice But To Attend King Charles' Coronation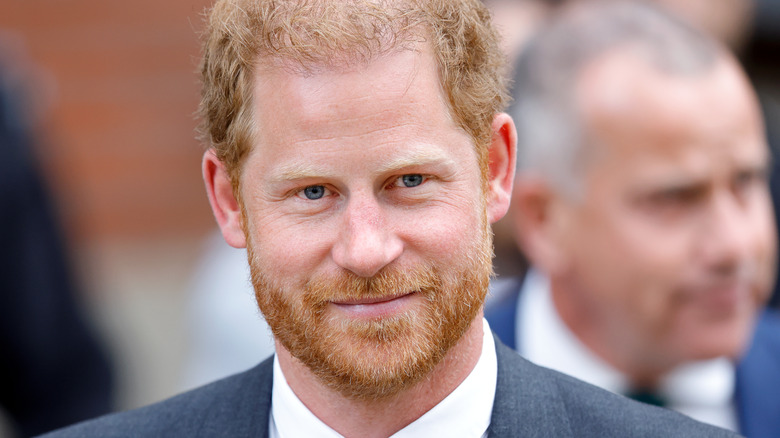 Max Mumby/indigo/Getty Images
One of the biggest royal events of the year is coming up with the coronation of King Charles III. The planning for the event, code name Operation Golden Orb, has been ongoing since before he actually became king. But after the queen's funeral, preparations went into high gear. 
News of the event came out slowly at first, starting with the date: May 6. Later, we found out that both King Charles and Camilla, Queen Consort would be crowned and which crowns they would be wearing — Queen Mary's Crown for Camilla and the Imperial State Crown and St. Edward's Crown for King Charles. And we got to see what the coronation invitation looked like; printed on recycled paper, it features the Green Man from British folklore and the coronation couple's coats of arms. 
It's not the design of the invitation that caused debate, what did was how Prince Harry, Duke of Sussex, and Meghan Markle, Duchess of Sussex would respond to the invite. Harry and Meghan took their time to accept King Charles' coronation invitation, but Buckingham Palace finally confirmed Harry and Meghan's coronation plans. Prince Harry will be in attendance, but Meghan will not. And there's really no way that Prince Harry could have skipped the event, even if he wanted to.
It's Prince Harry's duty as a son of the king to attend the coronation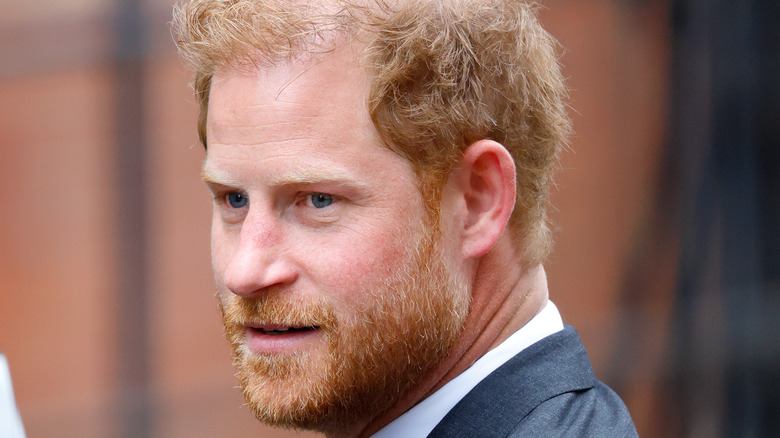 Max Mumby/indigo/Getty Images
RSVPs for the invitation to King Charles III's coronation were expected by April 3, according to The Telegraph. But for Prince Harry, Duke of Sussex, even though he missed that deadline, his attendance was not really an option. Ingrid Seward, editor-in-chief of Majesty magazine and royal biographer, explained the realities of the situation. "As the son of the monarch, he was commanded to attend his father's Coronation and it would have been an unforgivable public insult for him to refuse," per Express. 
It's seen by many as his rightful duty to be at the coronation. Skipping it would likely have expanded the rift between Harry and his family and further reduced Harry's popularity in the U.K. — he and Meghan Markle got booed at an appearance for the Queen's Platinum Jubilee.
Harry allegedly wanted a private apology from his father and his brother before he would agree to come to the coronation, as reported by the Independent. The apology he was hoping for is likely connected to grievances that Harry has made public with the publication of his memoir "Spare" and in the Netflix series "Harry & Meghan," which tracked the couple's reasons for stepping back from royal life and moving to California. Whether that apology has been received or what will happen behind the scenes with the estranged prince and his father at the coronation, we will likely never know.