Katie's Various Transplants Explained On The Bold And The Beautiful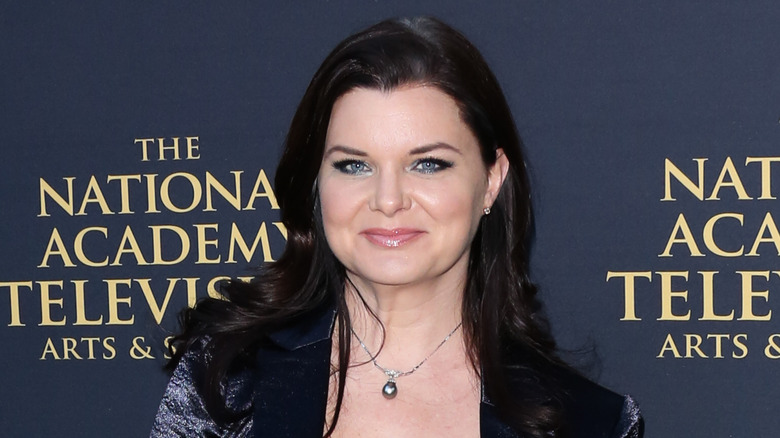 Paul Archuleta/Getty Images
"The Bold and the Beautiful" has had many characters suffer several misfortunes, but few have been as unlucky in health as Katie Logan. She first appeared in 1987, played by Nancy Sloan, before Heather Tom took over in 2007. Tom's performance led her to receive several prestigious accolades, including six Daytime Emmy awards for Outstanding Lead Actress — tying Erika Slezak's record. After collecting her record-equalling gong, Tom caught up with Michael Fairman and expressed bewilderment at her achievement. "I never dreamed in a thousand years that I would win ... I am so grateful ... It's a real shock," she said.
Over the years, Katie has persevered through enormous personal struggles. Whether it's being shot and requiring a heart transplant, experiencing a heart attack and heart failure, or having an adverse reaction to medication that triggered a need for a kidney transplant, Katie's story arc has been a rollercoaster. Let's look back at the series of injuries and illnesses she has experienced throughout her time on the soap.
Katie was shot by her brother Storm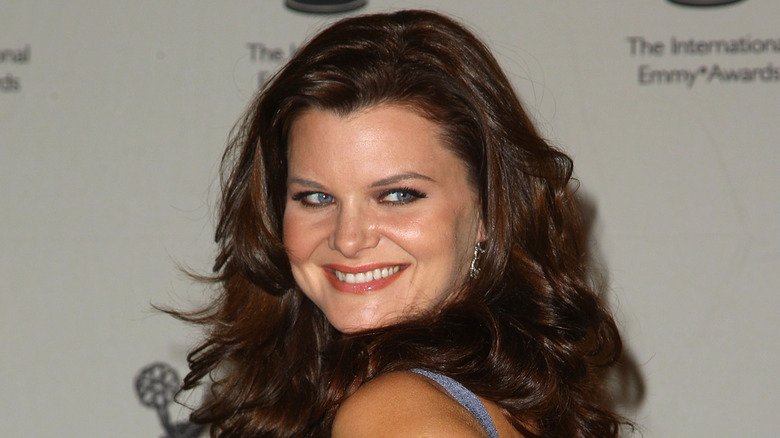 Andrew H. Walker/Getty Images
One of Katie Logan's storylines saw her unhinged brother, Storm Logan (William deVry), shoot Stephanie Forrester (Susan Flannery) and attempt to frame Stephen Logan (Patrick Duffy) for the crime. Katie managed to persuade Stephanie not to issue charges against Storm, but despite this, her brother's behavior escalated as he stalked his ex-girlfriend Ashley Abbott (Eileen Davidson). One night, Storm brought a firearm to Ashley's home, but Katie intervened before any harm could come to her. However, Storm accidentally shot Katie in the process, and she was left in critical condition and needing a heart transplant. Overcome with guilt, Storm decided to take his own life so his heart could be donated to Katie to save her life.
Another twist was to come as Katie's body began rejecting Storm's heart, so the family prepared for her end-of-life care. Meanwhile, Katie's niece, Dr. Bridget Forrester (Ashley Jones), worked on a course of therapy to help her aunt. Katie's supposed final days were spent on Catalina Island with Bridget's fiance, Nick Marone (Jack Wagner). In a shocking scandal, Katie and Nick had a romantic fling while on the island. Meanwhile, Bridget successfully developed a treatment for Katie which she responded well to. After Katie recovered, it was revealed that she had become pregnant with Nick's child, creating an enormous rift in the family.
One broken heart led to another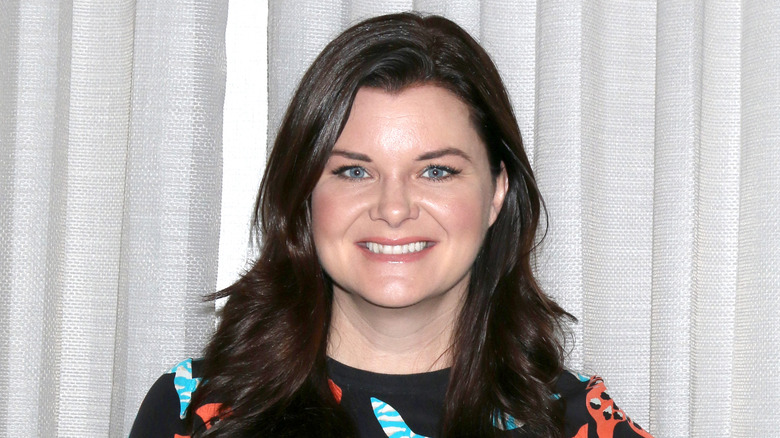 Kathy Hutchins/Shutterstock
After that traumatic period following her gunshot injury, Katie Logan's health seemed on an even keel. However, this would change after she learned of her husband Bill Spencer's (Don Diamont) infidelity. Katie had planned to renew her vows with Bill but suffered a heart attack when he told her he wanted to be with the young Steffy Forrester (Jacqueline MacInnes Wood) instead. While Katie was recovering in the hospital, Bill sought to atone himself by promising to be with her, yet he audaciously awarded Steffy a board seat at his company, Spencer Publications.
Unfortunately for Katie, relationship troubles with Bill didn't stop there as he soon helped Deacon Sharpe (Sean Kanan) escape from prison to halt the wedding of Katie's niece and his son. Finding out about the conspiracy caused Katie to go into premature labor with Bill's child, nearly killing her. After giving birth to baby Will, Katie fell into postpartum depression. She encouraged Bill to grow closer to her sister Brooke Logan (Katherine Kelly Lang), so that Will could have a motherly figure in his life if she weren't around. This plan massively backfired as Bill and Brooke began a blossoming romance — they were even caught in bed together by Katie. This event triggered heart failure in Katie, who subsequently fell into a coma.
Katie once again landed on death's door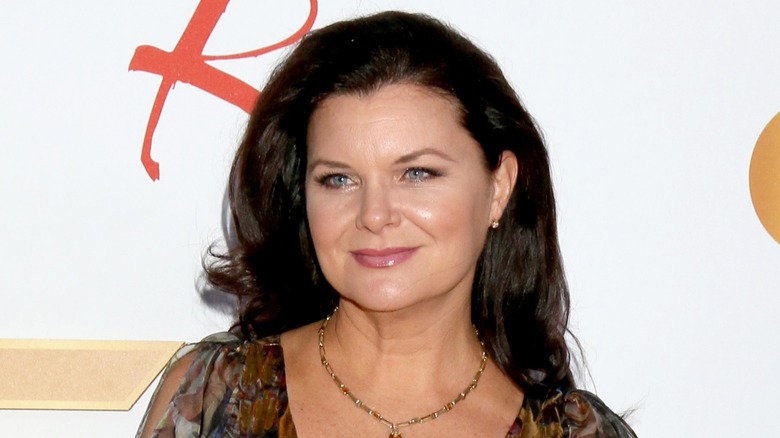 Kathy Hutchins/Shutterstock
Katie Logan eventually awoke from her coma and recovered, but her health issues wouldn't end there. She later had to be admitted to the hospital as her health inexplicably declined. Her medical team revealed that the anti-rejection medication she had been taking since her heart transplant had damaged her kidneys to the extent that she required a transplant. None of her family members were donor matches, leaving Bill distraught. However, in a moment of divine intervention, Katie's niece and Storm's daughter, Flo Fulton (Katrina Bowden), turned out to be a perfect match and agreed to have the operation. Given her father was responsible for Katie's repeated health complications, it seemed fitting that she would be there and willing to make a sacrifice for her aunt's sake.
In an interview with Soap Opera Digest, Heather Tom was asked about her favorite storyline on "The Bold and the Beautiful." Tom cited her character's first health crisis as a personal highlight. "The heart transplant was a moment that really defined this character," she said.