Need To Cancel Unused Subscriptions? Yes, There's An App For That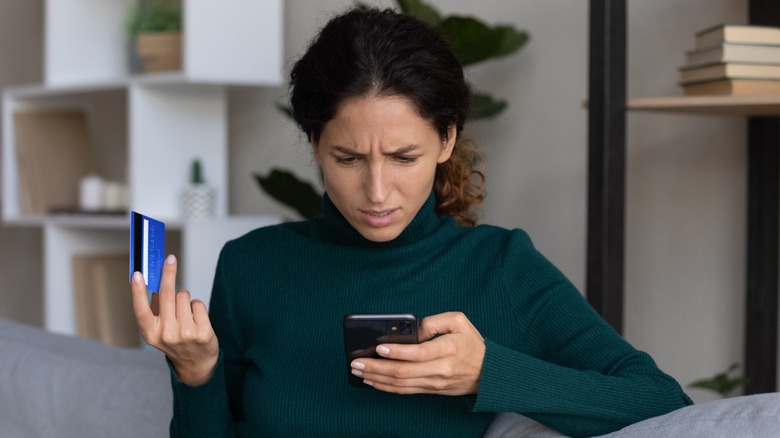 fizkes/Shutterstock
It's safe to say we're living in the era of subscription services. From monthly makeup grab bags to clothing subscription boxes, everything is available in bite-sized chunks now, and it often comes with a free trial. 
Unfortunately, those free trials usually charge you once the trial period runs out because they require your payment info upfront. But when you're having a busy week, that deadline can pass you by without you even realizing it. The same goes for unused subscriptions. You might be signed up for a streaming service and never use it, but the fact that you're subscribed only ever comes to mind when you catch a glimpse of your bank statement at the end of the month.
Luckily, you can avoid that sinking feeling in your gut that comes from missed trial cancellations and unused subscriptions. This useful app makes it incredibly easy to cancel any subscription so you won't be caught off guard again.
This AI-controlled app does the hard work for you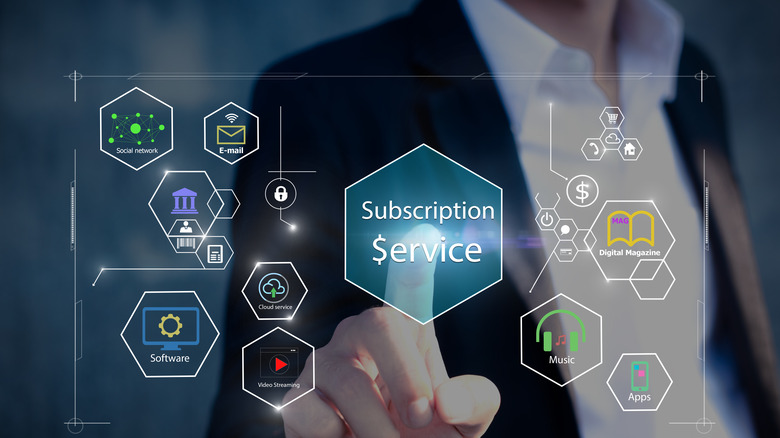 B4lls/Getty Images
Ever had an unexpected bill pulled from your bank account that had you panicking? Now you're up a creek, so to speak, and silently berating yourself for having forgotten about that pesky subscription you signed up for. Fortunately, we're at a point in time where technology can make handling our finances so much easier and these days, apps make tracking bill payments and subscriptions a breeze.
Meet DoNotPay, an app that should be your new best friend if you have a habit of racking up subscriptions and promptly forgetting about them (no judgment — we've all been there). Hailed as "the world's first robot lawyer," this AI-controlled app does all the hard work for you when it comes to money management. AI can do all sorts of cool activities for us, like help track and identify your emotions. DoNotPay follows suit in being a helpful asset. The app controls your subscriptions, cancels free trials before they run out and the company charges your account, and can even stay on top of utility bills for you.
All it takes is the initial setup of the accounts you want the app to track and instructions for how it should handle each subscription. After that, simply leave DoNotPay to its own devices, and it will stay on top of business for you.
Vetting the subscription provider could save you money troubles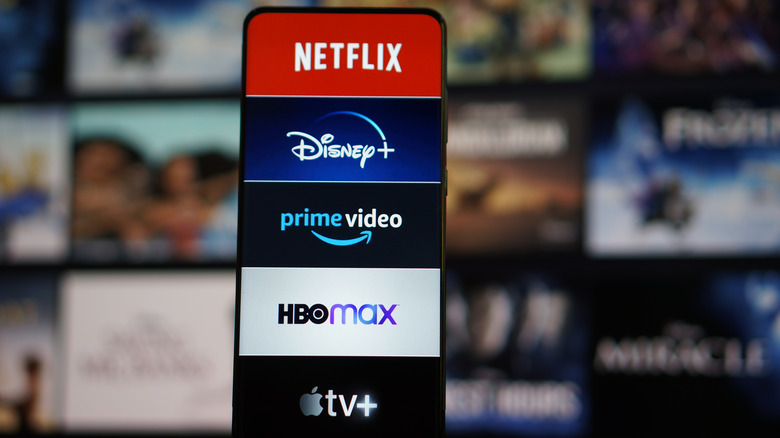 Top_CNX/Shutterstock
Canceling subscriptions is one thing; making sure you're signing up for legitimate ones is another hassle. However, doing so could save you from future money woes. Netflix, Hulu, YouTube, and even your gym membership are all generally considered trustworthy, meaning no one thinks twice before signing up for their services. Free trials can prove to be particularly alluring, especially since they appear to be risk-free. However, the prospect of getting something without paying means we don't always vet some of these companies as much as we should.
It's not just the more well-known companies that are offering free trials for their monthly subscriptions. Plenty of people have been scammed by illegitimate companies riding off the popularity of the free trial model. In fact, between 2017 and 2019, the Better Business Bureau received nearly 60,000 complaints from victims of free trial scams. Scammers take the trust that people have for these services and use it against them, so always be cautious when jumping into a free trial or subscription service you're unfamiliar with.
The Federal Trade Commission recommends researching the company online before giving out any of your personal information. Double-check that you're only signed up for what you want before submitting a payment. If anything looks fishy, give it a pass.