Paul Campbell Wears Dual Hats At Hallmark. Here's How He Does It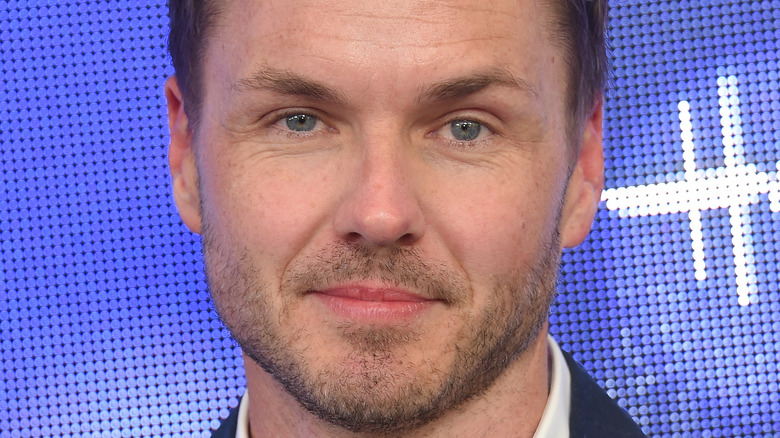 DFree/Shutterstock
Hallmark fans know Paul Campbell has landed many impressive gigs throughout his career. For instance, he was Billy Keikeya on "Battlestar Galactica" and has worked on the infamous soap opera "Days of Our Lives." Campbell has also made guest appearances on hit shows like "How I Met Your Mother" and "Scrubs," but it wasn't until he landed a role with The Hallmark Channel in 2013 that he found his acting home. Campbell became a breakout star with his performance as Jake in "Window Wonderland." After working on that movie, he knew he wanted to do more. He went on to make two more films with the company, which were met with rave reviews.
"That was a good run. Three for three there," Campbell said in an interview with My Devotional Thoughts. "Once I got a sense of what Hallmark was all about, I was hooked. I wanted to do more and more and more."
Over Campbell's time on Hallmark, he began experimenting with work on the other side of the camera. It was on the set of the film "Three Wise Men and a Baby" that he took on writing screenplays, and now, he makes wearing multiple hats on set look easy.
Campbell works hard behind the camera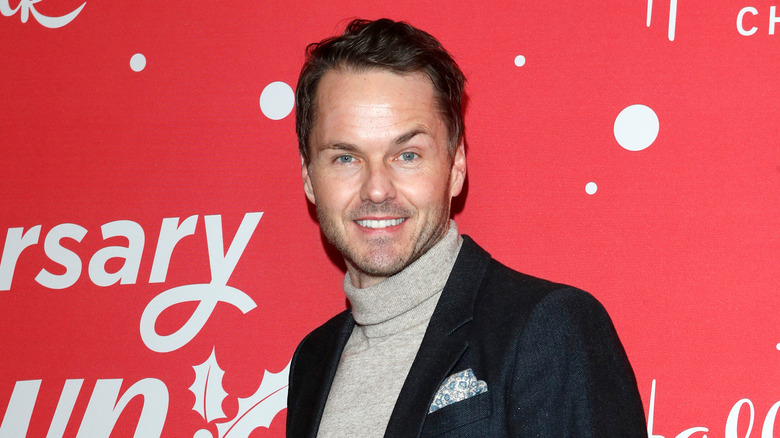 Kathy Hutchins/Shutterstock
Hallmark Channel star Paul Campbell has become well known for his numerous leading roles on the network. However, in recent years, he has also worked hard behind the scenes on some fan-favorite movies. While Campbell's background in acting made him a quick star on screen, Hallmark also allowed him the artistic freedom to experiment behind the lens. Not only did he write the latest Christmas hit, "Three Wise Men and a Baby," but "Christmas By Starlight," "An Unexpected Christmas," and "Christmas At Castle Hart" as well.
Campbell mostly writes and acts at Hallmark, but he has also dabbled in producing too. He produced his first movie, "Sun, Sand and Romance," in 2017, which he also starred in as well. In addition to that, Campbell wrote and produced the 2022 hit "Moriah's Lighthouse," which was based on the novel "Love's Journey on Manitoulin Island: Moriah's Lighthouse."
His passion for working on movies is evident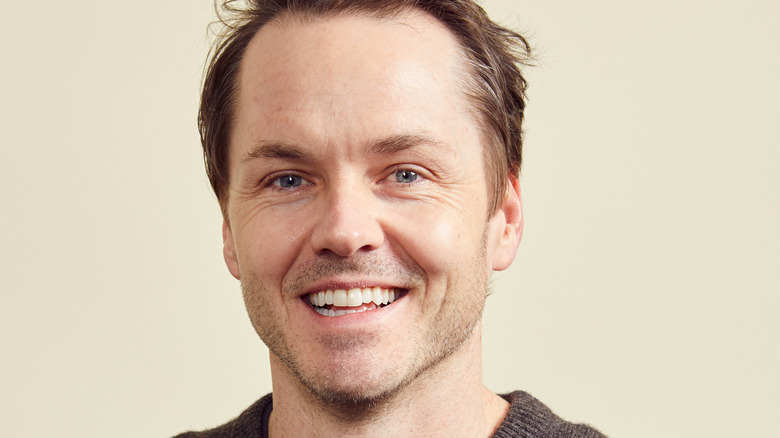 Emily Assiran/Getty Images
Paul Campbell has loved working in the entertainment industry since his first role, where he was featured on one episode of the television show "The Dead Zone." Now, he gets to work hands-on in the movie industry with Hallmark, and he is passionate about the work he does.
"I just really like what I do," Campbell gushed in an interview with TV Fanatic. "I try to bring a sense of fun. That's kind of my thing."
However, it took a second for Hallmark to get on board with Campbell wearing so many hats. They weren't exactly sold on him bringing his love of fun to the writing room with his movie "Sun, Sand & Romance." "When I sold the idea to Hallmark, since I hadn't written anything for them, they weren't interested in hiring me on as a writer. But because I had sold the idea, they gave me a producing credit," he shared. Eventually, he would pen the dialogue, and has continued taking on multiple jobs on Hallmark movie sets with his sense of fun and persistence.