The Nude Lipstick Shade That Will Never Go Out Of Style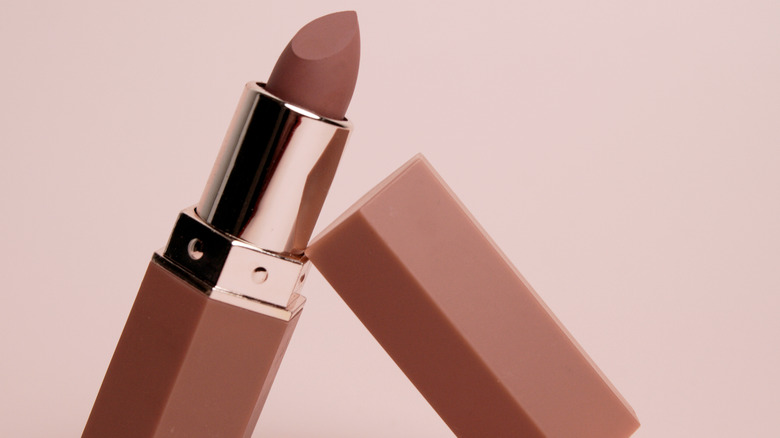 William Dondyk/Getty Images
Everyone loves a bold red lip, but nothing beats the subtlety that a nude lip evokes. Makeup artists have always touted the wonders of wearing nude lipsticks, not only because of their versatility but also because anyone can pull off a nude lip color. Not to mention, the right nude lipstick can elevate the natural color of your lips and complement your skin tone, too.
You may think that a neutral lip is less exciting than a vibrant one, but makeup artist Kali Kennedy told Allure that it all depends on how you use it. "Nudes can be unique and interesting," she said. "They're not just safe makeup and everyday makeup." Apparently, it also may boil down to a secret hack before putting it on – moisturizing, applying concealer, outlining with lip liner, and swiping on a little bit of gloss. With the wrong hue, your complexion may end up looking washed out.
And while there's no single nude lipstick that complements everyone, there's one subset of nudes that makeup experts note is completely fool-proof.
Milky nude shades complement almost everyone
Prostock-studio/Getty Images
The thing about nude lipsticks is they come in various shade ranges, including browns, peaches, and pinks, but if you're only to pick one shade to add to your arsenal, you may want to go for a milky nude. This hue is universally flattering and easy to wear, and while putting it on may look like you're not wearing anything, it still enhances your natural lip color altogether, making it great for every day.
A milky nude is technically a nude lipstick that is closest to your actual lip shade. But when it comes to selecting one, you have to consider what looks the most natural with your skin tone. "The depth of the lipstick color should correlate with the skin tone, meaning the lighter the skin, the lighter the nude, and the darker skin, the darker the nude," suggested makeup artist Quinn Murphy in Allure.
Meanwhile, celebrity makeup artist Neil Scibelli shared with Teen Vogue that those with fairer skin may want to go for nudes closest to their lip color, and those with a medium complexion can find the most success with shades in the "caramel or a deeper pink" range. For people with deeper skin tones, "deeper berry nudes," or shades that are "lighter than their actual foundation color."
The hack to finding the best nude lipstick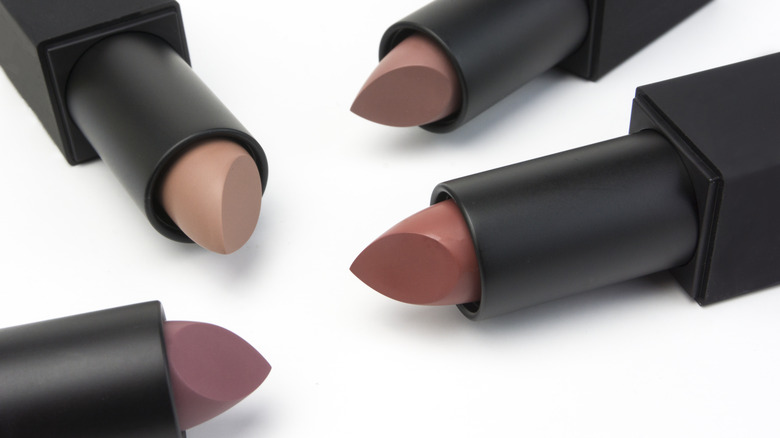 Mimi Lee/Getty Images
If you find all these tips confusing, there's another hack that you can try. Apparently, the best nude lipstick for you is the shade that closely resembles the color of your nipple. According to celebrity makeup artist Alexis Oakley, this trick will lead you to the lipstick that would look best with your skin. "If you are using this method to search for a nude lipstick, it will give your the perfect nude lip for your skin tone," she shared with PopSugar.
Now if that still doesn't work, you can always go for the beauty industry's go-to tip. "The most popular industry definition for a nude lip is one shade above your natural lip tone; this is how you avoid looking washed-out and choosing a shade that is too pale for you," Aleena Khan, co-founder of Ctzn Cosmetics, told Vogue. Our chief creative officer, Sir John, refers to a nude lip as a 'lip enhancing neutral!'"