The Secret Hack To Get Perfect Nude Lips Everytime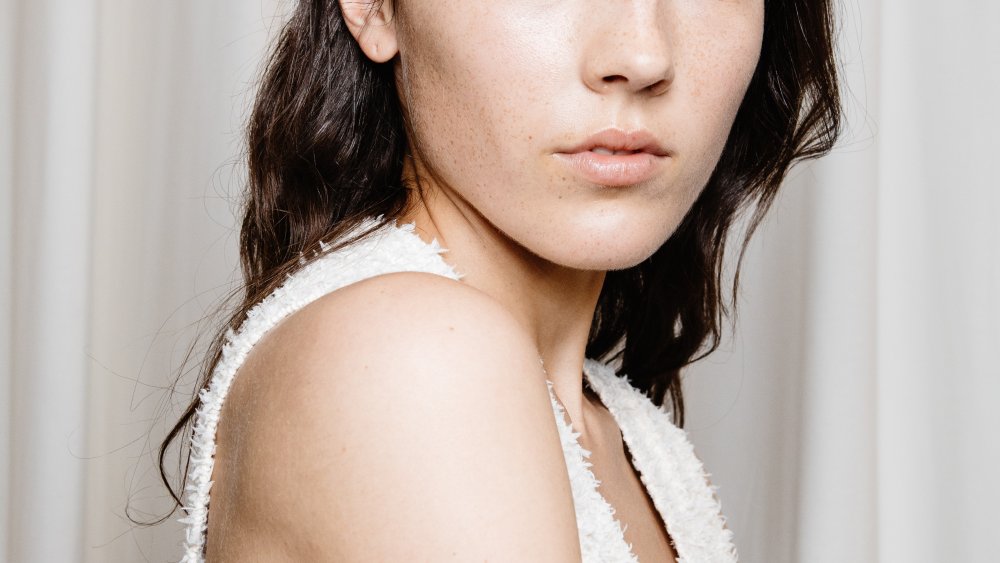 Rosdiana Ciaravolo/Getty Images
It can be hard to find the exact right nude lipstick on the shelves — after all, there are as many skin colors as there are people on this earth, and as prolific as some brands of lipstick may be, odds are they're still not going to have your perfect fit. You can spend all day at Sephora and still leave without having found the right color. Thankfully, there's a trick for creating a nude lip that works for you without having to rely on your makeup store's inventory. 
Have a shade of concealer that works for you? According to StyleCaster, that's the trick — once you have the right base, you're pretty much set. Just take some of your concealer and lightly pat it over your lips to create a base. Add some red or pink semi-sheer lip gloss on top, and you're all set. Your nude lip will actually match your skin tone with just a hint of rosy color — no disasters here.
Tips to keep in mind with a nude lip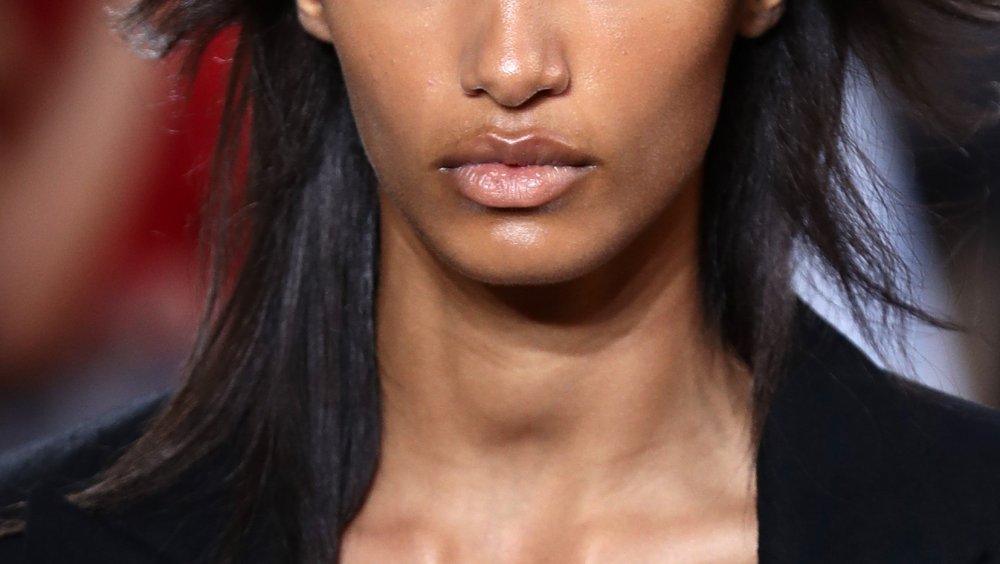 Vittorio Zunino Celotto/Getty Images
Even once you've achieved the perfect color, there are still some steps you can take to bring your nude lip game from good to great. No amount of concealer or gloss will hide a flaky lip, so be sure to exfoliate before you start applying makeup. All Women's Talk recommends using a wet washcloth, an old toothbrush or a lip scrub to remove any dead skin. From there, be sure to use a good lip balm to keep your lips soft and moist. You might also want to make sure that the line of your lip is clean and well defined by using a good lip liner in between applying the concealer and applying the lip gloss. 
Once you've followed the steps — exfoliate, moisturize, apply concealer, outline with lip liner, and swipe on a little bit of gloss to give it that rosy pop—you should be good to go with the perfect nude lip to compliment your skin tone.