How Queen Camilla Is Reportedly Putting Her Own Stamp On King Charles' Coronation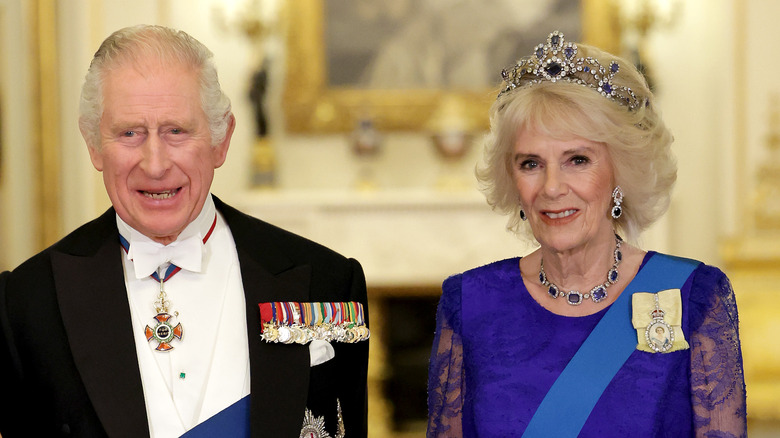 Chris Jackson/Getty Images
Known as Operation Golden Orb, King Charles' coronation is set for May 6, 2023. There are several reasons why Charles' coronation will make history. First and foremost, this is the first coronation held since 1953, when Queen Elizabeth II, Charles' mother, formally became a monarch. Despite the anticipation of Charles' coronation, the event, which will be held at Westminster Abbey, will not be as grandiose as the one held in 1953. Charles' coronation is expected to last an hour and will only have 2,000 guests. Charles' longtime wife, Queen Camilla, will also be crowned during the ceremony.
Although Charles and Camilla have been married since 2005, they have known each other since the 1970s. Their relationship and subsequent marriage have been met with controversy and disdain for Camilla. The pair began having an affair while Camilla was married to her first husband, Andrew Parker Bowles, and Charles to Princess Diana. 
In the years since Charles' divorce and Diana's death, Camilla has been painted time and time again as a villain. However, the public is slowly changing their views about their new queen. The Sunday Times reported that Camilla is capitalizing on this by adding her personal touches to the coronation.
Camilla's family is involved in the coronation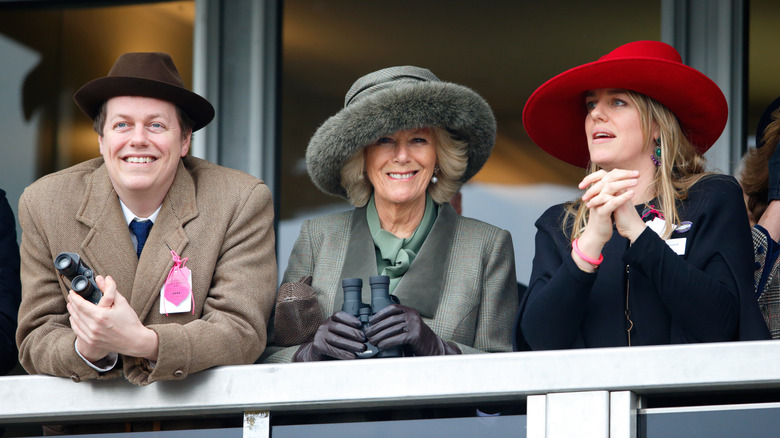 Max Mumby/indigo/Getty Images
According to The Sunday Times, Queen Camilla has been playing an active role in King Charles' coronation. Her friend, Fiona, Marchioness of Lansdowne, told the publication that Camilla has been vocal about her wishes for the ceremony. Fiona explained, "She's not going to be pushed about. She won't have a hissy fit, but she'll say, 'No, I want it done this way.'" She added, "It's an incredibly important date for both of them, she needs to know her part." Although it's not typical royal protocol, Camilla's family will reportedly be involved in the coronation.
Camilla has two children, Tom Parker Bowles and Laura Lopes, with her former husband, Andrew Parker Bowles. That said, she has decided to include her grandchildren in the coronation. Laura's twin sons, Gus and Louis Lopes, who are 14 years old, will act as her Pages of Honor alongside their 13-year-old cousin and Tom's son, Freddy Parker Bowles. Camilla also named her great-nephew Arthur Elliot as a Page of Honor. They will have them join the coronation procession to Westminster Abbey and other activities.
Including Camilla's grandsons and great nephew was a conscious effort to demonstrate to the world that the royal family is like any other family. Fiona told The Sunday Times, "It was a big decision, but it's so much more fun to have them there by her side."
Camilla is no longer queen consort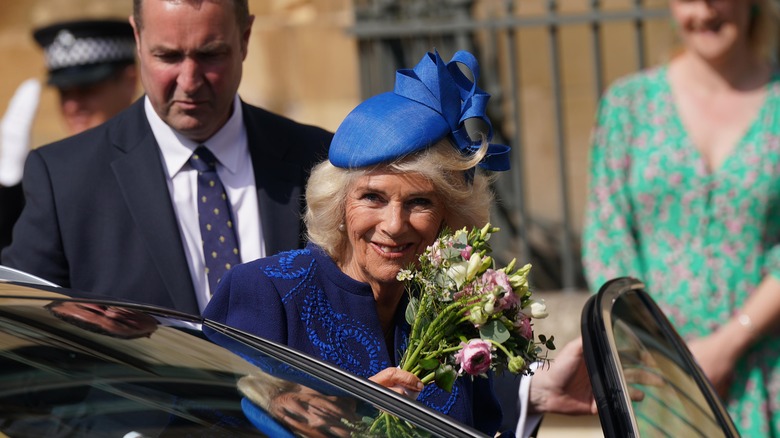 Wpa Pool/Getty Images
In April 2023, Buckingham Palace released invitations for the coronation and announced that Camilla's title had changed from Queen Consort Camilla to simply Queen Camilla. This decision was met with some disagreement, with many citing a February 2022 statement made by Queen Elizabeth II in her Accession Day message. She said, "When, in the fullness of time, my son Charles becomes king, I know you will give him and his wife Camilla the same support that you have given me. And it is my sincere wish that, when that time comes, Camilla will be known as Queen Consort as she continues her own loyal service."
So if this was Elizabeth's wish, why was "consort" axed from her title? Experts like Nicoletta Gullace, an associate professor of British history at the University of New Hampshire, told NPR that this is a symbolic and modern move made by King Charles to prove that despite the adversity they have faced as a couple, Camilla deserves to be queen.
Even with the weight of the Commonwealth on his shoulders, one of Charles' top priorities is his wife. Sources told The Sunday Times that he wants to ensure Camilla feels included in the monarchy, especially in their coronation. One unnamed individual said to the publication, "He wants to make his wife happy, she has earned that right. She is anxious it should go well and has instincts about ways it might be better tweaked."