Prince Harry And King Charles Reportedly Holding 'Peace Talks' Ahead Of May Coronation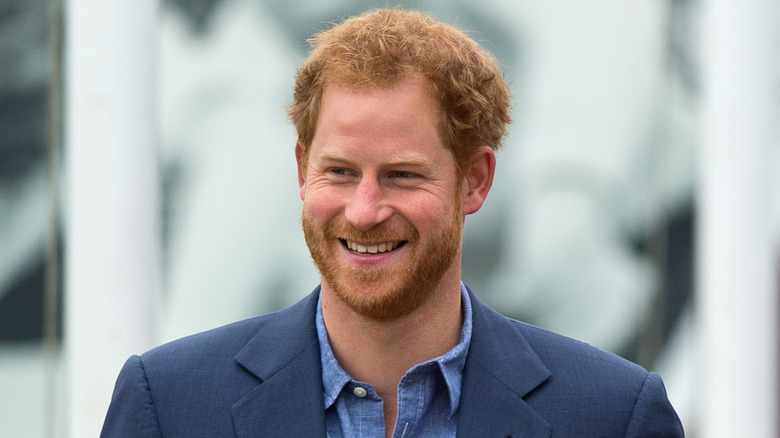 Ben A. Pruchnie/Getty Images
Since the January publication of his book, "Spare," Prince Harry, Duke of Sussex, has discussed his desire to reconcile with his family. "I don't know how staying silent is ever going to make things better, "Harry told ITV's Tom Bradby. "There's a lot to be discussed and I really hope that they are willing to sit down and talk about it."
Then in February, a person close to the royals indicated that King Charles III was also thinking about this topic. "He would like to have Harry back in the family," the source shared with People. "If they don't sort it out, it will always be part of the King's reign and how he has left his family disjointed."
However, when Prince Harry made a brief visit to the U.K. for a court case at the end of March, Charles reportedly shut down Harry's request for an in-person meeting. The king was about to leave for Germany and his work schedule didn't have room. Even so, royal author Christopher Andersen — though relationship rebuilding prospects were bleak — told Fox News Digital, "Neither side in this bitter family dispute is willing to give an inch." But, just when it seemed like opportunities were running out, reports have now surfaced that Charles and Harry are making inroads toward mending their differences.
Prince Harry and King Charles had a caring phone conversation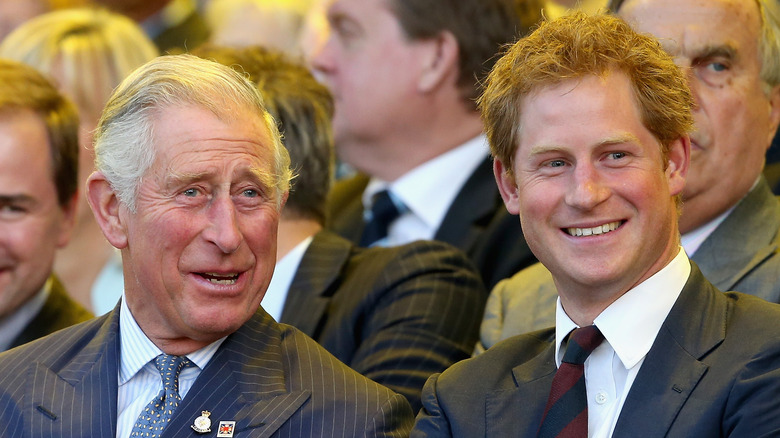 Chris Jackson/Getty Images
Prior to Buckingham Palace's confirmation that Prince Harry would attend the coronation, the Duke of Sussex talked on the phone with his father. A friend of Harry's told The Telegraph that "positive conversations" occurred. Other sources shared with The Sun that these reconciliation talks were beginning due to a "willingness and wanting to mend on both sides." After weeks of back-and-forth communication with Harry remaining undecided, Charles' phone call apparently motivated Harry to make the trip to the U.K. on May 6. "It is important for Harry as the King's son to show up for his father. That seems quite genuine," a source shared with the Daily Mail.
While it looks like the time is right for Charles and Harry, there haven't been similar talks between the duke and Prince William. It also doesn't appear the brothers will discuss their relationship during Harry's short visit in May. "I think his relationship with William is for another time," Ingrid Seward, editor of Majesty Magazine informed The Sun. 
In addition to Harry, King Charles III has also expressed his desire to strengthen his relationship with his daughter-in-law, Meghan Markle. Speaking of the duchess' decision to stay in California during the coronation, "King Charles is sad that Meghan will not be in attendance," a source explained to Us Weekly. "[He] was hoping the coronation would be a chance to better connect and maintain healing between them."