King Charles Reportedly Shut Down Prince Harry's Latest Meeting Request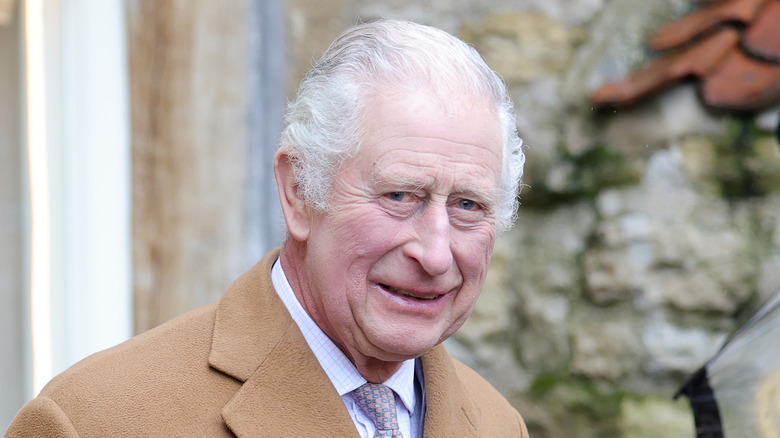 Chris Jackson/Getty Images
On March 27, Prince Harry made an unexpected trip to the UK in support of a court case. While the Duke of Sussex's attendance wasn't mandatory, he joined his fellow claimants like Elton John to hear the proceedings of a group lawsuit. This legal action alleges that publisher Associated Newspapers Limited breached the group's privacy by illegally obtaining personal documents and eavesdropping on private conversations. 
Since he was already in the country, Harry also made an attempt to visit with his family. A potential royal reconciliation has been on the prince's mind for a while. Back in January, during press interviews for his memoir, "Spare," Harry indicated that he would like a family meeting prior to his father's May 6 coronation. "The door is always open. The ball is in their court," Harry told ITV's Tom Bradby. "There's a lot to be discussed and I really hope that they are willing to sit down and talk about it."
However, an in-person discussion wasn't possible during Harry's most recent trip. William, Prince of Wales, was away, enjoying some family time while his three children are on Easter break. Typically, the family spends time at Anmer Hall in Norfolk, although they are due to return to Windsor to attend the Easter Sunday service.  As for the king, according to recent reports, Charles decided he couldn't accommodate his younger son's desire to hold an in-person meeting.
King Charles didn't have time in his royal schedule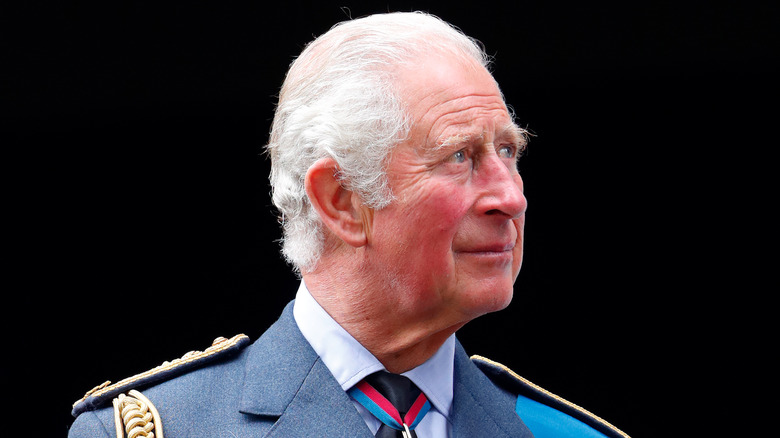 Max Mumby/indigo/Getty Images
While Prince Harry, Duke of Sussex, was attending a UK court hearing, King Charles was finalizing his plans for his first overseas tour as king. Originally, Charles and Queen Consort Camilla were supposed to be in France on Monday, March 27, but that stop was canceled due to safety concerns over ongoing protests about raising the retirement age. But, even though the King was in the country until Wednesday, he couldn't squeeze Harry into his schedule.
"Apparently, [Harry] tried to see King Charles, but King Charles said he was too busy," royal expert and author Alexander Larman told Us Weekly. However, given that Charles' travel plans changed, journalist and podcast host Kinsey Schofield doesn't believe the king wanted to make time for a family discussion. "The idea that the king had this time off and chose not to engage with his son tells me that Charles does not trust his boy," Schofield posited to Fox News Digital. "He does not want any drama before the coronation, and he clearly thinks Harry's grievances are petty."
However, while the king did have an unexpected opening in his schedule, it was just as quickly filled with royal responsibilities. "Charles is not an ordinary father," Ingrid Seward, editor-in-chief of Majesty Magazine, explained to the Mirror. "He is King and as such has appointments every 20 minutes of his day. In between, he has letters to sign, state documents to read, and meetings to attend."
It's possible Harry didn't really want a meeting anyway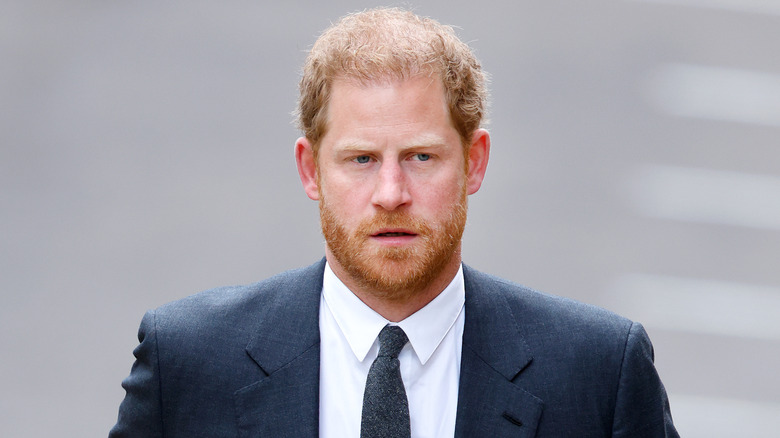 Max Mumby/indigo/Getty Images
While Prince Harry, Duke of Sussex, did request a meeting with his father, not everyone is convinced he wanted King Charles to agree to a sit-down. For starters, both Harry and Charles may have doubted there would be an opportunity for a meeting in the first place. "Harry's surprise trip was strategically planned for when his brother and his father would be out of town," royal expert Shannon Felton Spence theorized to Fox News Digital.
Writing in The Telegraph, associate editor Camilla Tominey speculated about the timing of Harry's UK trip. Like Felton Spence, she also wondered if the duke chose to appear in court because he presumed the king would be in France. In addition, Tominey noted that had Charles' trip gone as planned, Harry's arrival and the surrounding press coverage could have taken some of the spotlight away from the royal tour.
Ingrid Seward, editor-in-chief of Majesty Magazine, notes that the change in Charles' travel plans was unusual. Given that the possibility of a meeting was unforeseen, she agrees that Harry may not have been eager for Charles to clear a spot in his schedule. "Harry is not quite as brave as he makes out he is," Seward told the Mirror. "However much noise he might have made about wanting a discussion, being ushered into Clarence House to meet with an irate and disappointed father was almost certainly not on his agenda."