King Charles Gives An Unexpected Coronation Nod To Meghan Markle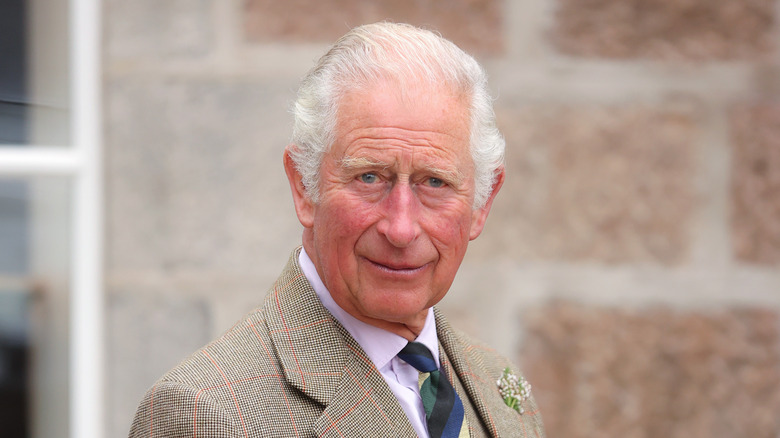 Chris Jackson/Getty Images
The coronation of King Charles III is just around the corner. On May 6, the royal family will gather in a large spectacle to honor the new king. Everyone is gearing up for the big day, including the military, who have been practicing their route throughout the early hours of the morning.
While the military and other high-ranking members of the royal family began preparing for the event, it was still unclear what Prince Harry and Meghan Markle, the Duke and Duchess of Sussex, were planning to do come coronation day. We recently learned that Harry will attend, while Meghan remains with their children in the United States.
"The truth of the matter is the duchess was never likely to attend the coronation," a source told the Mirror. Though it was believed Meghan would skip royal events after choosing to step down as a senior royal in 2020, some still viewed her decision to stay in California for the coronation as a "snub" to her father-in-law. However, Charles will be remembering his daughter-in-law on his big day, including her in this important piece of the celebration.
Meghan will be included in this part of the coronation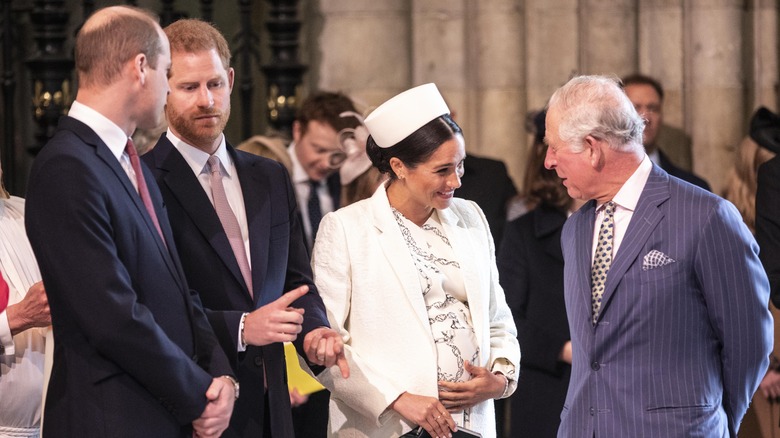 Wpa Pool/Getty Images
Meghan Markle, Duchess of Sussex, may not be joining her husband, Prince Harry, Duke of Sussex, at the upcoming coronation for King Charles III, but she will be included in the program for the big event. This program is no standard pamphlet. It includes 84 pages, featuring an array of royal family imagery, including a family photo that was taken to celebrate the king's 70th birthday. In the image, Meghan can be seen posing along with the rest of the royal brood. The monumental photo was taken before the pair chose to step away from their royal duties.
Including a photo of Meghan in a memento from the coronation is an important gesture. It shows that while the relationship may be strained, she is still included in a piece of the crowning day.
"Nice to see this picture I took in 2018 in the Official Coronation Programme — Had such fun taking it," photographer Chris Jackson wrote on Instagram. The booklet is available for the public to purchase.