What Amanda Schull Did Before Becoming A Hallmark Star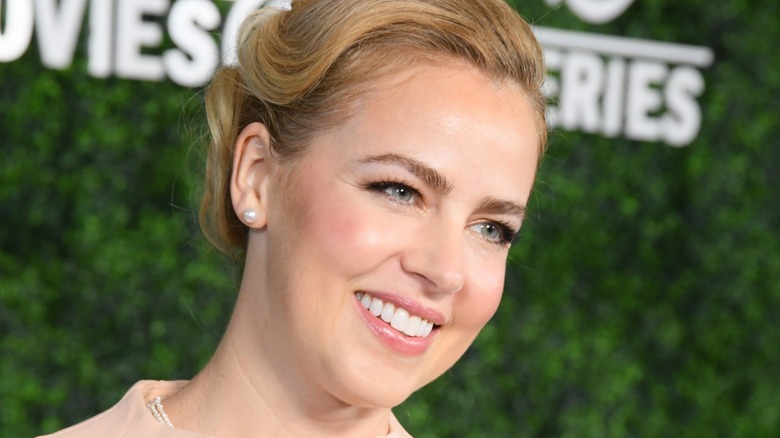 Michael Tullberg/Getty
The feel-good movies on the Hallmark channel are often love stories about unlikely people falling in love — or falling in love all over again with an old flame from the past. One of the network's projects that follows the latter plot is the 2022 movie "Marry Go Round," starring Amanda Schull and Brennan Elliott. Schull and Elliott's characters — Abby and Luke, respectively — are supposedly divorced. However, the Paris-bound and newly engaged Abby has to put her future plans on hold when it is revealed that her divorce from Luke was never actually finalized. This kick-starts the drama of the movie and the love story.
But just who is the actress behind Abby? You may recognize Amanda Schull from one of her roles on popular shows such as "One Tree Hill," "Pretty Little Liars," and "Suits." Schull has also had a rich career in the arts outside of acting, particularly in the dance world.
Amanda Schull began her career as a dancer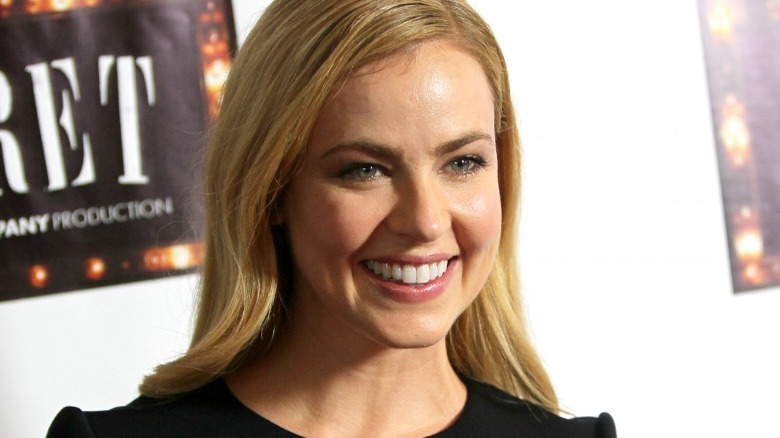 David Livingston/Getty
Prior to her first acting gig, Schull trained as a ballerina. She was born in Hawaii and started her dance training there, before studying at Indiana University and then the San Francisco Ballet School. Schull's first acting role was in a ballet-based coming-of-age film, "Center Stage" (2000). Schull danced with the San Francisco Ballet until 2006 and then returned to acting for various TV and movie roles.
One of her notable, recognizable TV roles is from the show "One Tree Hill," where she portrayed two characters: Sara Evans and Katie Ryan, both connected to character Clay. 
After her 12-episode arc on "One Tree Hill," Schull had guest roles on shows such as "Hawaii Five-0," "Castle," "Psych," "Grimm," and "The Mentalist." She also had a role in "J. Edgar," a movie starring Leonardo DiCaprio and directed by Clint Eastwood. In the show "Pretty Little Liars," she played Meredith Sorenson — an antagonist to the character Aria Montgomery due to Meredith's relationship with Aria's father. (Ian Harding, another "Pretty Little Liars" actor, also ended up on Hallmark screens in 2022's "Ghosts of Christmas Always.")
Amanda Schull appeared on several popular shows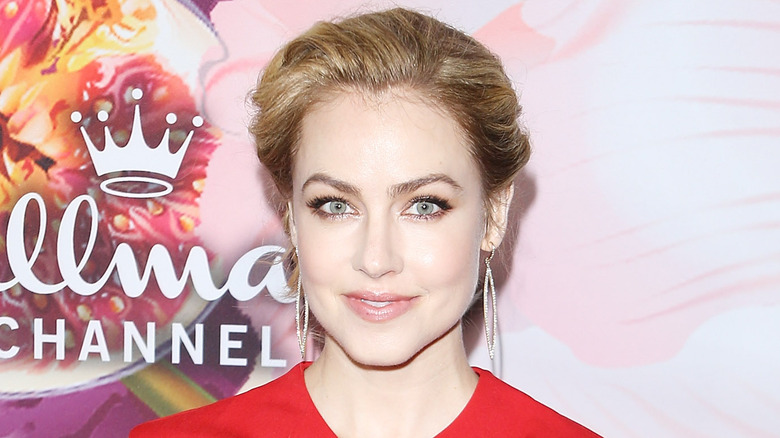 Michael Tran/Getty Images
From 2015 to 2018, Amanda Schull starred as Dr. Cassandra Railly in the sci-fi show "12 Monkeys." The show is a remake of a 1995 film of the same name and chronicles Dr. Railly and man-out-of-time Cole trying to stop the release of a plague and save the world.
Schull also portrayed Katrina Bennett in "Suits" from 2013 to 2019 as a recurring character for seasons two through seven and a main character for seasons eight and nine. In an interview with Collider, Schull said that her "Suits" character was initially just going to be in three episodes. She and the producers and writers on the show discussed their ideas for Bennett's character arc, and on being asked back for more episodes, she said, "Every time I get a script [for the show] in my inbox, it's like a little Christmas present. It's so exciting to see what they've cooked up."
Schull began her journey with Hallmark back in 2018, starring in three other projects before "Marry Go Round," including "Love, Once and Always," "One Summer," and the holiday film "Project Christmas Wish."