What Michael Rady Did Before Becoming A Hallmark Star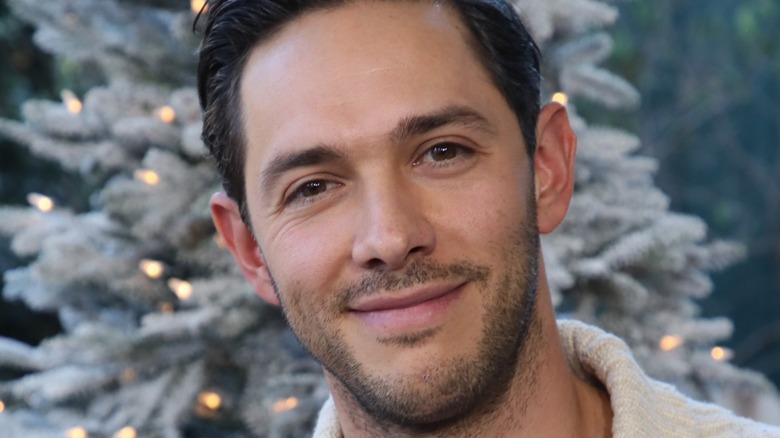 David Livingston/Getty
Viewers at home love to watch the Hallmark Channel's romance movies, and actor Michael Rady is no stranger to the world of Hallmark. He has starred in many of their movies over the years, his first being 2015's "Cloudy with a Chance of Love." In that film, he played news director Quentin and acted alongside Katie Leclerc. Rady went on to play the beaus in other Hallmark and Hallmark Movies & Mysteries films, including "Christmas in Homestead" (2016), "Love to the Rescue" (2019), "The Christmas Bow" (2020), and "Unexpected Grace" (2023).
However, Rady's career started long before his Hallmark debut. He has been in the business since 2005, when he played opposite of "Gilmore Girls" star Alexis Bledel in "The Sisterhood of the Traveling Pants." Rady reprised his role in the 2008 sequel of the book-inspired film series. Since then, he has been a main star and a guest star in many popular movies and shows — you may recognize him without even realizing it.
Rady starred in shows like 'Swingtown' and the 'Melrose Place' reboot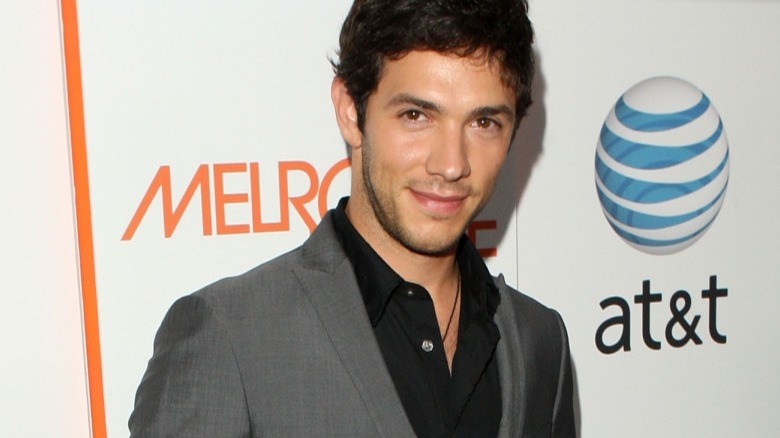 Jason Merritt/Getty
After his role in the first "Sisterhood" movie, Michael Rady acted in four episodes of the Showtime terrorist drama "Sleeper Cell." He was in one episode of "CSI: NY" and two of popular medical drama "ER." In 2008, he was in the main cast of CBS' drama "Swingtown." Rady played Doug, the teacher that the character Laurie harbors a crush on.
Rady guest starred in one episode of "Grey's Anatomy" in 2009. From 2008 to 2009, Rady also had an arc on the ABC Family (now Freeform) drama show, "Greek." He played Max Tyler, an RA and the brief boyfriend for the character Casey.
In 2009, Rady was cast as filmmaker Jonah Miller in the reboot of "Melrose Place." He was the first actor added to the cast. After "Melrose Place" ended in 2010, Rady had guest starring roles in "Castle" and "Happy Endings." He then acted in the Clint Eastwood-directed "J. Edgar."
Rady's career spans many networks and genres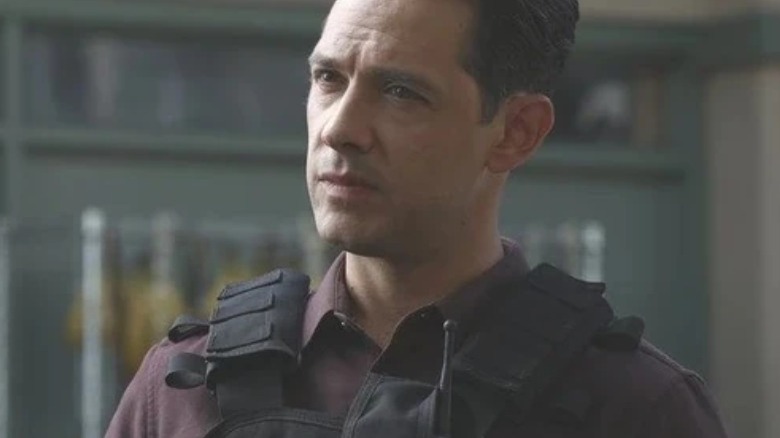 NBC
Michael Rady recurred as Wes Spencer in Showtime's "House of Lies" Season 1, the ex-fiancé of Kristen Bell's character Jeannie. He had another recurring role as Luther Wainright in Season 4 of "The Mentalist." Rady starred in CW's medical show "Emily Owens M.D." from 2012 to 2013 and in CBS' "Intelligence" in 2014. Rady also played Lachlan Moore in eight episodes of CW's "Jane the Virgin."
After his first Hallmark foray with "Cloudy with a Chance of Love," Rady tapped a series regular role for Season 2 of "UnREAL." His character, Coleman, hatches a devious plan in the season finale and is a far cry from the sweet, lovable men of Hallmark movies. Some of the other shows Rady has acted in while simultaneously building his Hallmark filmography are "Timeless," "Atypical," "Chicago Med," and "Magnum P.I." 
In addition to his acting work, Rady has worked with other Hallmark heartthrobs for the project Romance University. Created by Benjamin Ayres, Romance University is a charitable program that fundraises for women's shelters by selling Hallmark movie-inspired merchandise and having Q&As with Hallmark actors. Rady has been jokingly given the title of Romance University professor.