How Douglas Ended Up Living With Hope On The Bold And The Beautiful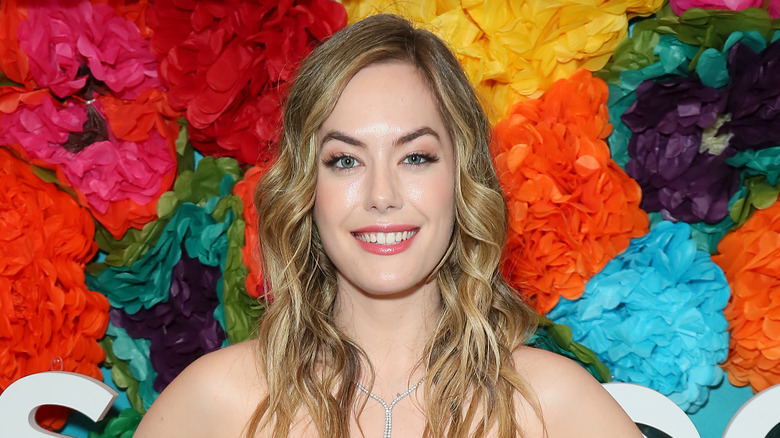 Leon Bennett/Getty Images
Douglas Forrester (Henry Samiri) may not have been on "The Bold and the Beautiful" for as long as other characters, but his impact is undeniable. In just a few short years, Douglas has been front and center for some of the most significant storylines in the show's history. Recently, he's been at the center of a nasty custody battle pitting his father, Thomas Forrester (Matthew Atkinson) against his adoptive mother, Hope Spencer (Annika Noelle). 
However, this is far from the first time that the location of Douglas' primary residence has been the topic of conversation in the family. Thomas and Hope have been at war for years, and unfortunately, Douglas has been caught in the crossfire far too many times. Even before he was born, the guardianship of Douglas was a major topic of discussion. At one point, Douglas' birth mother, Caroline Spencer (Linsey Godfrey) and Ridge Forrester (Thorsten Kaye) conspire to keep his true paternity from Thomas. 
For a sizable chunk of Douglas' early days, he's kept away from his father, something that becomes a pattern into the future once Hope comes along. Sadly, in order for Hope to step into her current role, Douglas has to face an unimaginable tragedy — the death of his mother. Caroline's death is a game changer, leaving Thomas a single father who sees himself as desperately in need of a motherly figure to take the place of the prematurely deceased Caroline. 
Hope steps up as Douglas' mom after Caroline's death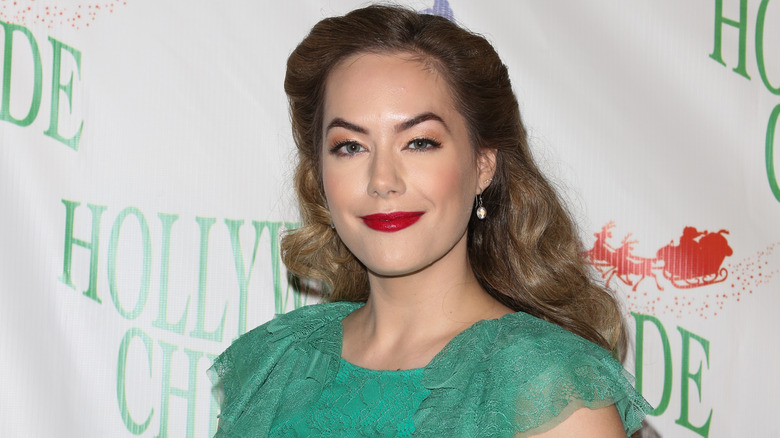 Paul Archuleta/Getty Images
It would be the understatement of the century to say that Douglas Forrester returns to Los Angeles a broken child after the second Caroline Spencer passes away. Nobody expected Caroline to die. Meanwhile, the reason Hope Spencer is such an easy target for Thomas Forrester to make the new mom for his son is her own set of tragic circumstances. 
Hope is reeling from the supposed death of her daughter, Beth, with her husband, Liam Spencer (Scott Clifton). Thomas is determined to play on all of Hope's grieving emotions to manipulate her into becoming a family with him and Douglas. Hope pushes Liam away at the time anyway because she can't process the death of baby Beth. It's the perfect opportunity for Thomas to get Douglas to do and say all of the right things to edge Hope closer to joining their family. 
The closer Hope gets to Thomas and Douglas, the deeper Thomas' lie becomes, and he does progressively heinous things to keep the truth from coming out. Thomas is willing to run Emma Barber (Nia Sioux) off the side of the road, sending her plummeting to her death, to keep what happened to Beth from being exposed. Thankfully, Thomas slips up, and Douglas becomes the key to unraveling the horrendous scheme. 
Thomas uses Hope's grief to bring them together as husband and wife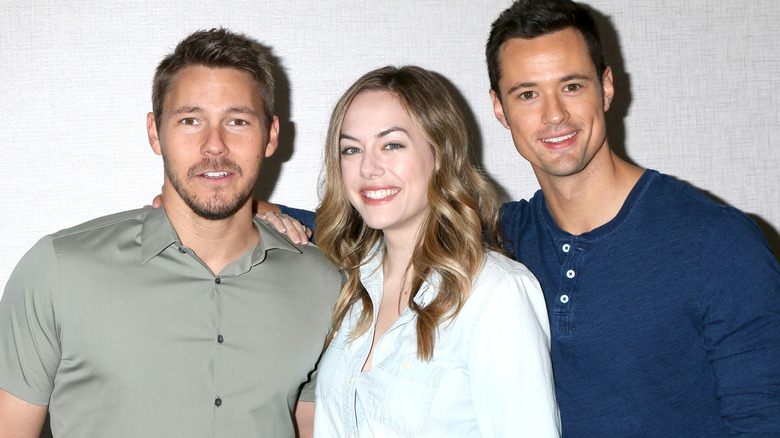 Kathy Hutchins/Shutterstock
After ending her marriage to Liam Spencer, Hope Logan is free to unknowingly complete the grand plan of Thomas Forrester. Thomas enlists his son, Douglas Forrester, to help orchestrate the proposal and it isn't long before the former stepsiblings are husband and wife. At this point, Douglas is living with both Thomas and Hope, so his eventual removal from Thomas' custody hasn't yet come into play. 
However, everything comes crumbling down for Thomas once Douglas overhears a conversation where Thomas admits that Beth is alive and being raised by Steffy Forrester (Jacqueline MacInnes Wood). This is a pivotal moment in the custody of Douglas because once it blows up in Thomas' face, Hope and Liam Spencer reunite with their daughter, and despite a kidnapping attempt on Thomas' end, they agree to split custody. 
That isn't good enough for Thomas. Being in both homes isn't what the heir to the Forrester fashion empire wants, and instead, he increases his efforts at creating a life with Hope. Even when it appears Thomas has moved on with Forrester model Zoe Buckingham (Kiara Barnes), Thomas is still hoping to create a nuclear family with Hope, using Douglas to do it. It's at his wedding to Zoe where yet another scheme of Thomas' blows up in his face, courtesy of Douglas. 
Douglas helps Zoe and Hope expose his father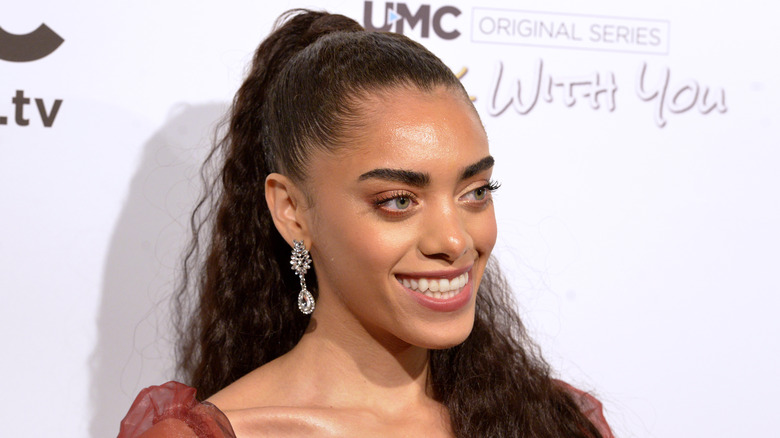 Michael Tullberg/Getty Images
Thomas Forrester tries to expedite his wedding to Zoe Buckingham as quickly as possible, but he isn't privy to all of the facts. Behind the scenes, Hope Logan is working alongside Douglas Forrester and Zoe to expose Thomas for his lies and obsession with Hope. Once that blows up, the decision becomes clear for Hope. Douglas needs to be removed from Thomas' care immediately and live with her full-time. 
It was one plot too many for Hope to stomach, and her primary priority is to ensure Douglas is growing up in a safe and loving home. Despite the lip service Thomas gives everyone about being a changed man, his obsession with Hope is thriving more than ever, and he can't stop using his young son to achieve his twisted desires. 
For quite some time, Douglas is solely with Hope and Liam, and Thomas is out of the picture. Eventually, Thomas begins making somewhat more frequent appearances in Douglas' life as he tries to rehabilitate his tarnished reputation. However, in typical Thomas fashion, he can't stop himself from plotting behind everyone's back, and his most recent plan of action threatens to yet again remove Douglas from his orbit, allowing his son to continue being primarily raised by Hope and Liam. Under the guise of helping his family, Thomas puts in motion a series of events that could severely traumatize his son. 
Thomas calls CPS on himself to break up Brooke and Ridge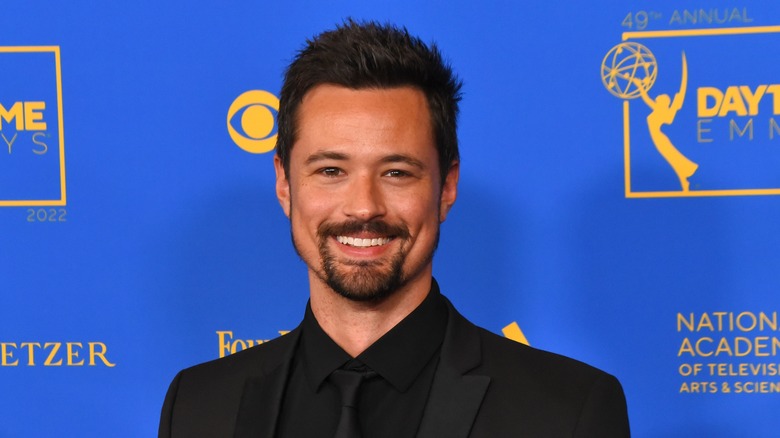 Michael Mattes/Shutterstock
Thomas Forrester and his sister Steffy Forrester start a personal campaign to reunite their parents, Ridge Forrester and Taylor Hayes (Krista Allen), regardless of the cost. Brooke Logan (Katherine Kelly Lang) has recently betrayed Ridge, so their marriage is already on the rocks, and the kids merely want to take advantage of the situation. Thomas suddenly starts making more of a play to be in Douglas' life, and after arranging one night for Douglas to stay over, he never brings him home to Hope and Liam Spencer's house. 
However, everything takes a serious turn when CPS shows up at Thomas' door to question him about an alleged incident involving a knife around Douglas. Thomas eventually "unearths" a recording seemingly showing Brooke making the call and turning her stepson into the authorities. When confronted or pressed by Ridge on multiple occasions, Brooke doesn't understand what Ridge is hinting at. 
It's ultimately revealed that Thomas used a voice changer app on Douglas' phone to call CPS pretending to be Brooke. His goal is to put the final wedge in between Ridge and Brooke, forcing them to end their marriage, and paving the way for Ridge and Taylor to reunite. Things initially work exactly according to plan for Thomas. Douglas is living with him again on a full-time basis, his parents are getting married, and Hope is spending more time with him. It doesn't last long, though. 
Thomas loses Douglas yet again after the recording is exposed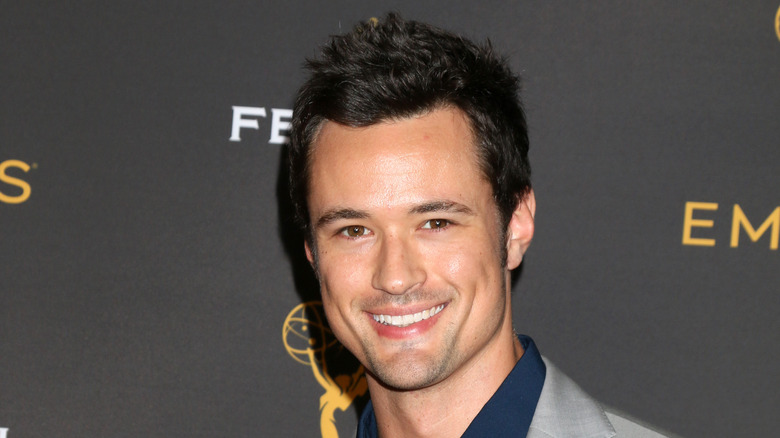 Kathy Hutchins/Shutterstock
Douglas Forrester has an innate ability to blow up Thomas Forrester's evil schemes. This time, he manages to save the original recording Thomas made using the voice changer app that could prove he made the CPS call, not Brooke Logan. Torn on what to do, Douglas confesses everything to Steffy Forrester right before the wedding between Taylor Hayes and Ridge Forrester. Steffy is floored that her brother is once again up to no good, but she has no choice and divulges everything before her parents can tie the knot. 
From his mother to his father to his sister and son, everyone is disgusted with Thomas, and it isn't long before Douglas is back into the care of Hope, and Thomas is relegated to the occasional supervised visit. Thomas is cast out of the family company and from the day to day of his son's life, but he isn't going down without a fight. 
Thomas pitches the idea to go to court and have Douglas choose which of his parents would be the primary custodian. However, the boy shocks everyone in the courtroom, including the judge, when he selects Steffy Forrester as the person he wants to live with. Luckily for Hope, after a brief stint with Steffy, Douglas returns home to his mother and Liam Spencer.