Alison Sweeney On The One Hallmark Star She's Dying To Work With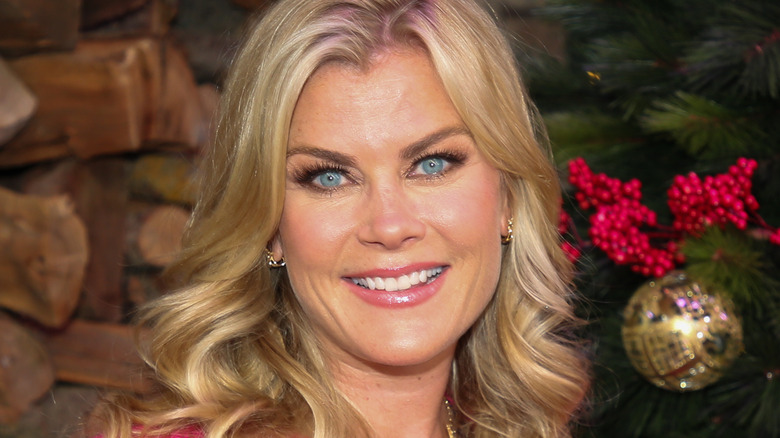 Paul Archuleta/Getty Images
Hallmark Media has a loyal fanbase spread across its three channels: the Hallmark Channel, Hallmark Movies and Mysteries, and Hallmark Drama. The network's programming consistently receives high ratings among cable television shows and one reason for that might be down to another thing the channels keep consistent: its stars. Actors and actresses often appear in multiple films for the network. And even as some frequent Hallmark stars like Candace Cameron Bure and Danica McKellar made the move from Hallmark to the Great American Family channel, Hallmark still has plenty of onscreen talent who are not going anywhere any time soon. Among these is Alison Sweeney, who has been working with Hallmark for 10 years.
Throughout that decade, Sweeney has worked with a slew of other Hallmark favorites like Marc Blucas, Benjamin Ayres, and Sheryl Lee Ralph. Thankfully, Sweeney has given us some insight into these memorable costars, and the former "Days of Our Lives" star also revealed which Hallmark star she would love to work with in the future.
Alison Sweeney could not choose a favorite Hallmark costar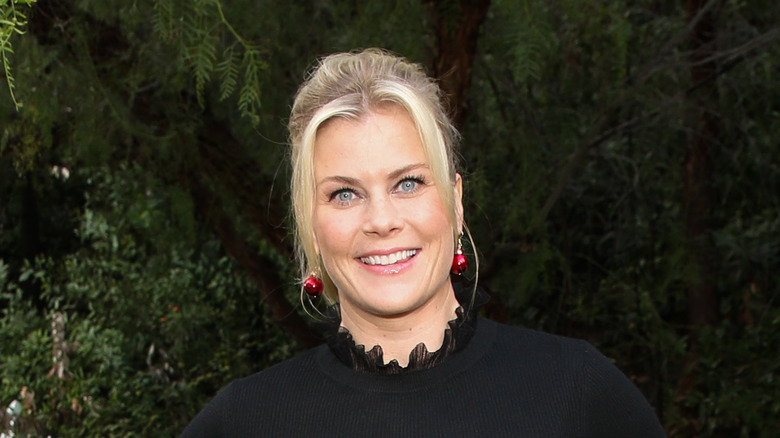 Paul Archuleta/Getty Images
Alison Sweeney chose not to play favorites when asked about her previous onscreen costars. "How am I supposed to pick one? They're all so wonderful," she told Us Weekly. "I've done a couple movies with Marc Blucas — and I can't even say this because he is, like, maybe my favorite, but also Cameron Mathison is my favorite. Whatever, they're all my favorites." Sweeney also praised the "positive work environment" that her costars bring and stressed the importance of the onscreen chemistry that she has enjoyed with her cast mates. 
Sweeney loves working with Hallmark. In 2022, she signed a deal for multiple projects with the network. "I am thrilled to continue to work with Hallmark as they continue to support my work as an actress and as a producer," she gushed to Deadline. These future projects will no doubt include Sweeney teaming up with more lovable costars. So who does Sweeney hope will be a part of these exciting things to come?
Alison Sweeney would like to star in a film with Andrew Walker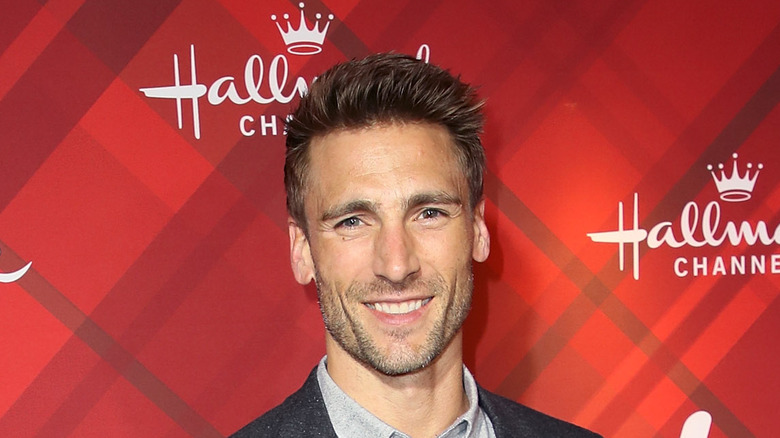 David Livingston/Getty Images
One Hallmark favorite whom Alison Sweeney has not worked with, but hopes to someday is Andrew Walker. In fact, she's friends with Walker outside of show business. "We've met at, like, so many different events and we happen to know [each other] personally," she stated to Us Weekly. "Andrew Walker is just a wonderful guy."
Walker's extensive resume includes films like "My Secret Valentine," "The Perfect Catch," and "Love on Ice." Over the course of his lengthy career with Hallmark, he has appeared in 22 films for the network. Like Sweeney, he also signed a deal with Hallmark Media for multiple future films. He is equally enthusiastic as Sweeney regarding his work with Hallmark. "I love diving into each character, to create quality films with positive content that make people feel good," he explained to Deadline. With both Sweeney and Walker looking forward to more time with Hallmark, hopefully they will have the chance to join forces in the future.