Why 1997 May Be The Most Important Fashion Year This Century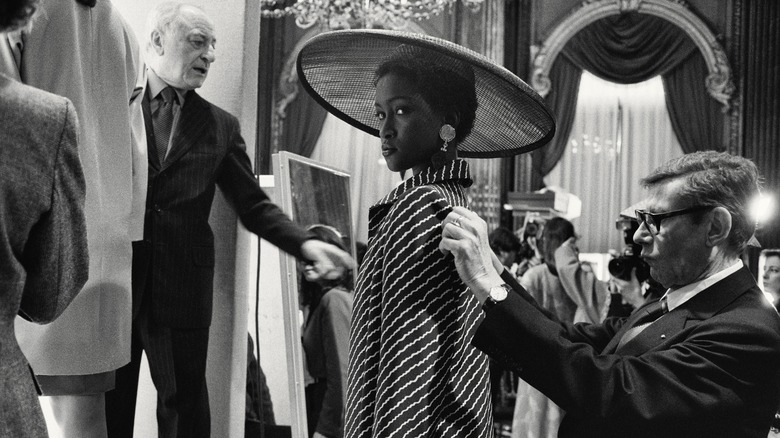 Derek Hudson/Getty Images
It was the year the first ever "Harry Potter" book came out, movie theaters were swarmed to see Leonardo DiCaprio in the premiere of "Titanic," and the world mourned Princess Diana — it was 1997. Pop culture's eventful year sure brought upon the world many iconic moments that people still talk about to this day.
The '90s aesthetic was roaring, from voluminous supermodel hairstyles to butterfly tattoos, and much of it remains relevant in the modern era. Fashion trends from the decade are all the rage still — baggy pants, cool sneakers, futuristic accessories ...
If you understand trend cycles, you know everything that was once popular comes back sooner or later. But a drift has happened — there is a certain level of saturation in the mainstream fashion industry. As everything keeps coming back, nothing seems new. Global digitalization enabled everyone to have a chance to do what they love, and there are so many great fashion creators on the scene. Yet modern fashion is hardly ever innovative enough to truly take your breath away. The year 1997 seems to be the last point where groundbreaking fashion happened.
How was 1997 fashion-forward?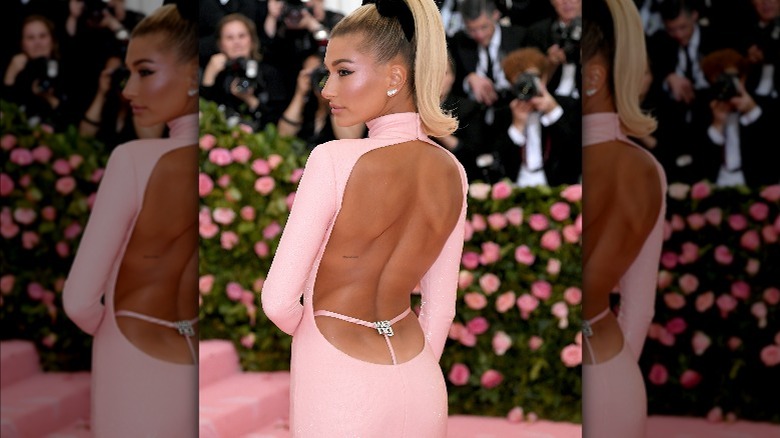 Neilson Barnard/Getty Images
Fashion in 1997 encapsulated so many iconic moments that influenced the modern industry we know today. It may just be the most important fashion year of this century, and it started with Tom Ford's provocative Gucci G-string. A play on words, the spring 1997 design showcased a thong with a large letter G in the top center. Sounds familiar? Yes, the same G-string Kim Kardashian rocked on Instagram back in 2018, where a lot of younger people saw it for the first time. The iconic thong's revival caused a wave of exposed underwear featuring a gem of some kind in the same spot.
What makes this fashion era so compelling is that it didn't solely focus on creating visually pleasing pieces, but it had something to say. Rei Kawakubo's "Body Meets Dress, Dress Meets Body" 1997 collection for Comme des Garçons certainly ruffled some fashion feathers. Featuring ensembles with padding in unexpected places, like the abdomen and the hips, it challenged traditional views of beauty. Francesca Granata, fashion author and associate professor of fashion studies at Parsons School of Design, explained for The Museum of Modern Art, "The collection was also widely referred as the 'lumps and bumps' collection, bringing the point home that it was making reference to non-fit body."
Menswear was also revolutionized in the late '90s with the launch of Raf Simons' menswear label. His 1997 debut collection set in motion the new man — fashionably rebellious and unbothered, yet still wearing suits.
The 1997 heritage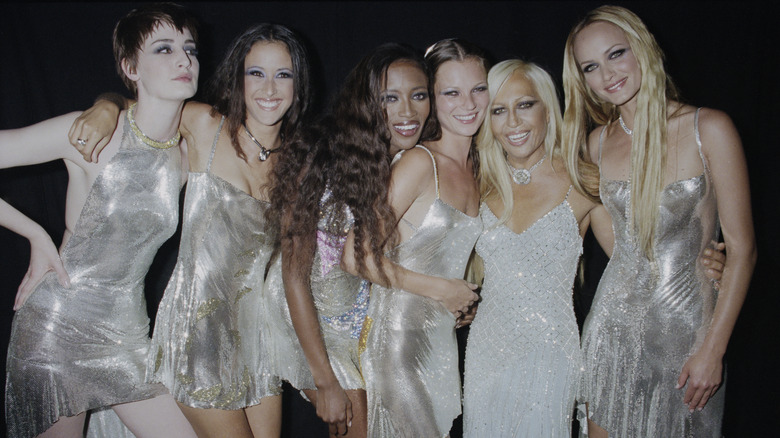 Dave Benett/Getty Images
Not only was there a fashion revolution happening around 1997, but there was a cultural shift at play. After a long time, fashion was again gaining respect through other aspects of visual expression — most importantly, art. Alexandre Samson, fashion curator and historian, told i-D, "At the end of the 90s, when you did art, you didn't do fashion, because it's, like, 'undermining your work.'" The works of photographers like Juergen Teller and Ellen von Unwerth pushed the boundaries of fashion photography and completely entangled it in visual culture. Today, fashion photography is one of the most common and effective ways of conveying a message.
The late '90s also bridged the old and the new, expanding the boundaries of fashion for the first time. E-commerce took off in 1997 after the success of Amazon, which is what paved the way for online shopping as we know it today.
Digitalization has enabled the fashion industry to stay relevant forever, but in return, it has left a need for constant approval. Samson notes that the most important thing back in the late '90s was "Not being afraid of being a freak — of being yourself, and not trying to please social media. Designers [today] are afraid to make a misstep; they're so afraid of backlash," he told i-D. Though the past might not be the best place to dwell, 1997 is worth looking back to for fashionistas.