Queen Camilla's Son Tom Parker Bowles Has Choice Feelings About King Charles' Coronation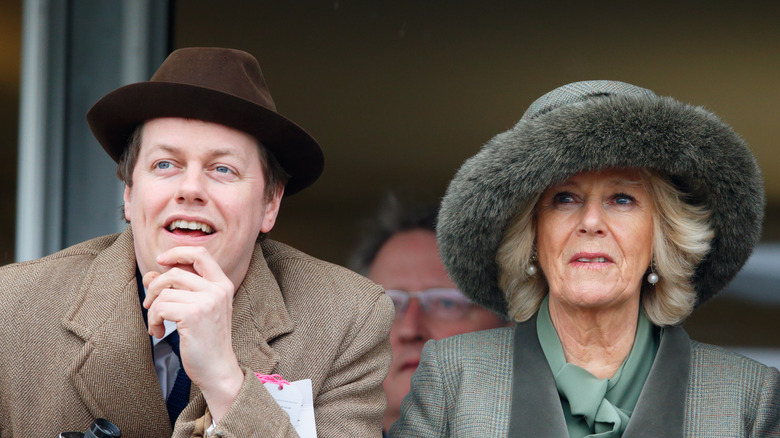 Max Mumby/Indigo/Getty Images
King Charles III is going up against plenty of drama and criticism in the two weeks leading up to his coronation. Yet, in spite of the myriad opinions and disputes we're expecting, one person who we didn't expect to be causing drama for the new king and queen has made some interesting comments. King Charles and Queen Camilla's coronation will make history, as they'll be the oldest king and queen to take the throne. Consequently, they've already got long lives under their belt, including children, grandchildren, and for Camilla, an ex-husband and children from her previous marriage. From 1973 to 1995, Camilla was married to Andrew Parker Bowles, with whom she had two children, Tom and Laura.
While Tom and Laura usually stay private and out of the public eye, Camilla's elder child has made some interesting statements in anticipation of his mother and stepfather's coronation. In an interview with "The News Agents" podcast, 48-year-old Tom Parker Bowles shared his feelings about the upcoming coronation and the protests that are set to occur during King Charles' coronation (via YouTube). "Everyone has the right to think what they want," he explained. "We live in, thankfully, a free country. You're allowed to protest. We all are allowed to have different views, and I think that makes for an interesting and civilized country."  
While this is certainly the only reasonable stance to take on the protests, he shared some other thoughts about the coronation that raised a few eyebrows.
Tom Parker Bowles has thoughts about the Coronation day menu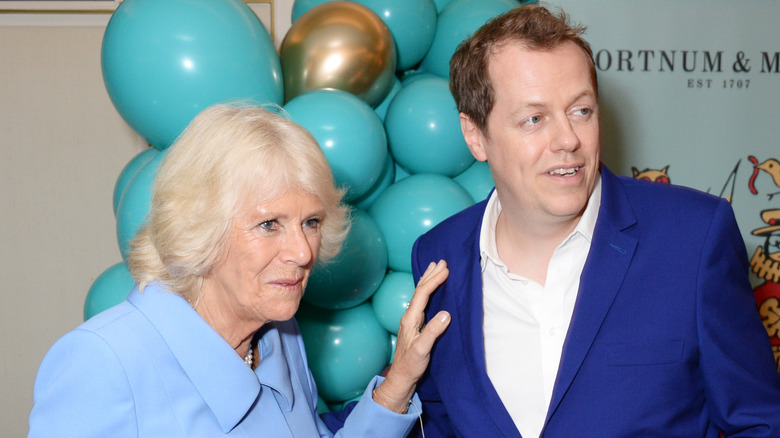 David M. Benett/Getty Images
Tom Parker Bowles is a food critic, and it seems that he can't keep quiet about his expertise. During his appearance on "The News Agents" podcast, he was sure to do what a food critic does best: critique the menu (via New York Post). He suggested that those in charge of the coronation menu stay away from chili, garlic, or any spices that "can make your breath smell." He added, "[If] you're walking around and meeting lots of people, I think you have to be a little bit careful not to get the tummy too excited." 
He also spoke on the chicken dish that was famously served at Queen Elizabeth II's coronation. It seems he's hoping it doesn't make a reappearance, saying, "What happened over the years is it became this awful, turgid, sad, sort of gloopy mess, yellow, horrid. I mean, coronation chicken done badly is appalling. I think what started off as something quite nice and probably quite exotic for the '50s has now become something really horrible." Still, he has faith in Mark Flanagan, Buckingham Palace's executive chef. "He's a really, really good chef. So, I wouldn't dare start telling him what to do," he added. 
Regardless of the chicken that will be served on the big day, Parker Bowles' mother, Camilla, will reportedly be known as "Queen" after the coronation. As for whether he thinks that change will be strange for him, he says, "Not really, because she's still my mother."