How To Do Your Brows When You Have An Oval Face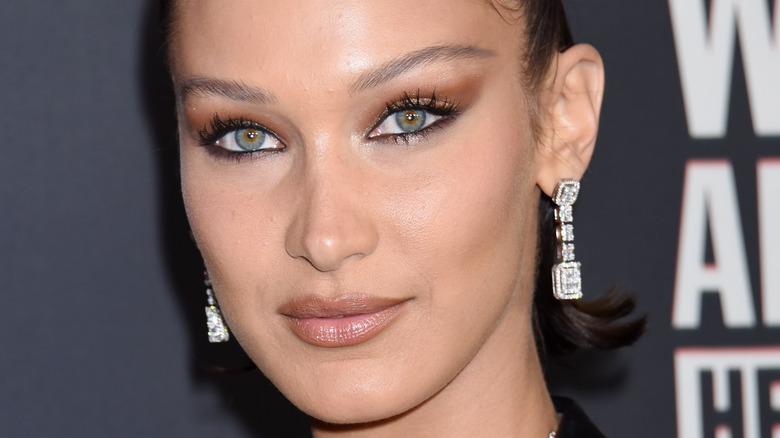 Ga Fullner/Shutterstock
Eyebrows are a quietly prominent part of the face. You wouldn't know how much they affect your beauty until you shave them all off, or overdraw them. If you are a veteran makeup enthusiast then you'll know that one style of makeup can't fit everyone's face. There are so many types of facial structures that what works for someone else might not necessarily work for you. Some people have angular features and some round features, so you have to know how best to do makeup that flatters your face. An oval face is one of the most common faces around, and still, not every oval face is built the same. If you have this face structure, you belong to the same crowd as celebrities like Bella Hadid, Millie Bobby Brown, and Ryan Gosling — and you can find your eyebrow balance.
Have you ever seen an eyebrow tutorial on a gorgeous heart-shaped face, only to replicate it on your oval face and look like a wax figure? Eyebrows are not a one-size-fits-all feature. Knowing how to do the most perfect eyebrows for your face shape is a vital step in achieving full facial harmony.
Best eyebrows for oval faces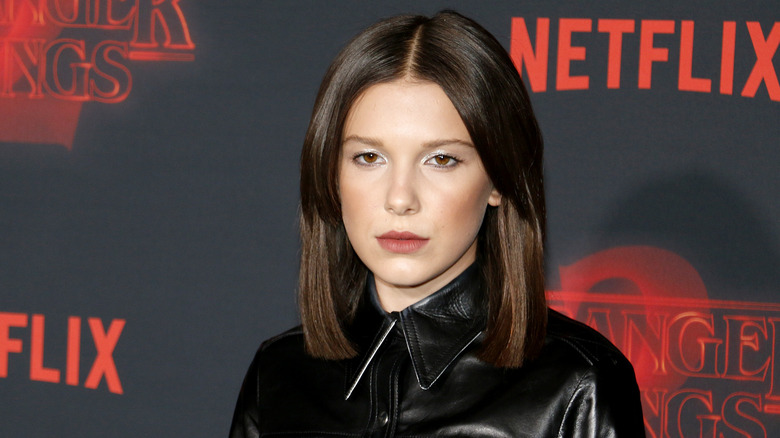 Tinseltown/Shutterstock
If you have an oval face, the last thing you want to do is design brows that emphasize the length of your face. The goal is for your features to balance themselves out and you can do this with just a few trick swoops of your eyebrow pencil.
Brow expert and Eyebrow Queen founder Nilam Holmes told Glamour UK that your brow size should be proportional to your face: "[Y]ou don't want an arched or high-set brow, as it will make the face look longer." Oval faces go best with low, wide, and gently-arched brows. The idea is to create the illusion of width, not add more length. You also want to follow the natural curve of your brows. Thicker eyebrows will take up more space on your face which is a good thing. We're not talking Bert from "Sesame Street" thick, but just filling in your natural brows to a decent level.
Makeup artist Lisa Potter-Dixon gives Glamour a precise brow-filling maneuver. Start by lining your brows up with the dimples of your nose with a makeup brush.  According to her, "Starting here will give a slimming effect to your nose and balance your eyes." Holding the brush from your nose through the pupil will give you the arch point and from the edge to the end of your eye will give you the brow endpoint. Fill in your brows lightly and conceal underneath them, still following your natural curves.
Maximize the top half of your face
Another great way to fix up your brows with an oval face is by making them stand out as boldly as possible without overdoing it. This will draw attention from the length of your face to the top where your eyes are.
You can try laminating your brows so that they stand up vertically and take up more forehead space, before filling them in with color. According to Nilam Holmes, the color of your brows plays an important role in framing and complementing the face. In order to choose the best color for your eyebrow, opt for one that's a shade lighter than your actual eyebrows.
You can also pair this look with bold eye makeup. Even if you lean more toward nude shades, you can still make your eyes up so that they are the center of attention, not your face shape. Overall, keep in mind that the best eyebrows show your face off — they don't take over.