How Kristen DiMera Ended Up Giving Birth To Brady's Son Tate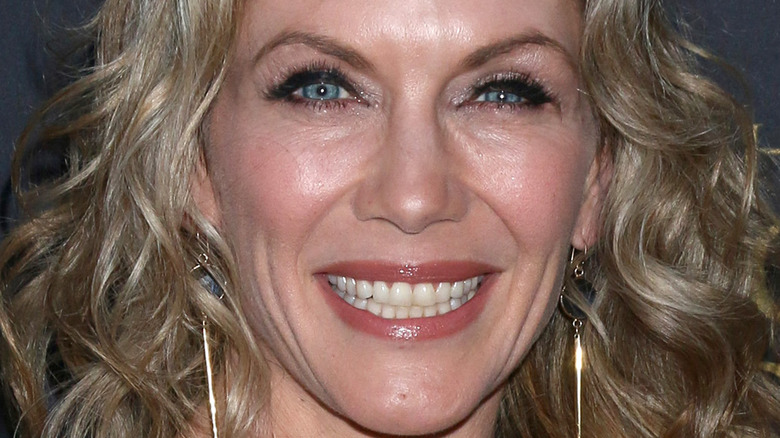 Kathy Hutchins/Shutterstock
Brady Black (Eric Martsolf) is one of the most beloved characters on "Days of Our Lives." Fans have watched Brady grow from a child into a man over the years, and his life has been full of drama. The character is the son of John Black (Drake Hogestyn) and Isabella Toscano, per Soap Central. However, after his mother's death, Brady was raised in part by his stepmother, Dr. Marlena Evans (Deidre Hall). After growing into adulthood, Brady found himself struggling with issues such as drug and alcohol addiction. He's also had a very tumultuous love life.
Brady has been in many different romantic relationships over the years. Some of the women that Brady has loved have included Chloe Lane (Nadia Bjorlin), Nicole Walker (Arianne Zucker), Eve Donovan (Kassie DePaiva), Arianna Hernandez (Lindsay Hartley), and Melanie Jonas (Molly Burnett).
However, Brady's life was completely turned upside down by two women in particular, Kristen DiMera (Stacy Haiduk) and Theresa Donovan (Jen Lilley), both of whom created chaos in his life and gave him children, per Soaps in Depth. Of course, wild pregnancy dramas were just part of the story.
Brady had complicated relationships with Kristen and Theresa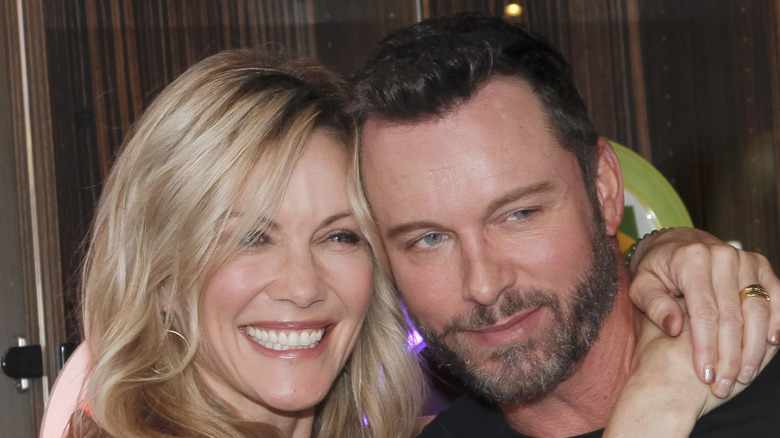 Tibrina Hobson/Getty Images
When Brady Black began dating Kristen DiMera, many "Days of Our Lives" viewers were stunned, mostly because Brady's own father, John Black, once loved Kristen and the two were nearly married. Brady and Kristen's relationship was volatile to say the least, and she ended up sucking him into a scheme that hurt both John and his wife Marlena Evans, per Soaps in Depth. Kristen ended up breaking Brady's heart and he was devastated when he found out that she had been creating a web of lies to engage him in a relationship.
Brady later moved on to Theresa Donovan, who became one of Salem's favorite bad girls, per SoapHub. Theresa had a lot of issues of her own, which included substance abuse. When Theresa and Brady met at an AA meeting their friendship turned into romance. Sadly, their relationship was fueled by drugs and alcohol in the early days. Eventually, the romance fizzled out, but soon after Theresa found out that she was pregnant with Brady's child, per Soap Central.
Theresa weighed her options, knowing that Brady didn't want anything more to do with her. However, Kristen was there to spring into action as she was still in love with Brady and willing to do anything to have his child.
Kristen stole Theresa's embryo in order to carry Brady's child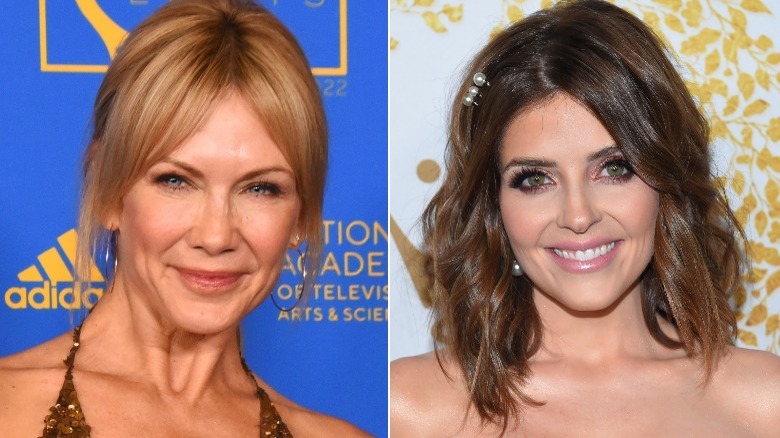 DFree & Michael Mattes/Shutterstock
After Kristen DiMera found out that Theresa Donovan was pregnant with Brady Black's child, she did the unthinkable. "Days of Our Lives" viewers watched as Kristen drugged and kidnapped Theresa and with the help of a doctor stole her embryo. Kristen had the embryo implanted into her own body and then left Salem pregnant with Brady's baby, per Soap Central.
When Theresa woke up her memory was foggy, but she later began to piece together the situation. When she told Brady about the pregnancy he didn't believe her. However, an investigation found evidence that Theresa was telling the truth.
Months later, Brady and Theresa found Kristen in Europe, where she had been living after giving birth to their baby, a little boy that she had named Christopher. The pair reunited with their baby and took him home, per Soap Hub. They renamed him Tate and have been co-parenting the little boy. However, these days Tate is off the canvas and living in California with Theresa.
Years after the embryo switch, Brady and Kristen welcomed their own child together, a daughter named Rachel, and her conception and early life were just as dramatic and complicated as that of her older brother, Tate, per Soaps in Depth.
Brady certainly has a knack for picking bold women, but it's one of the things that fans have enjoyed about his story throughout the years.