What Clare Bowen Loves About Being A Hallmark Star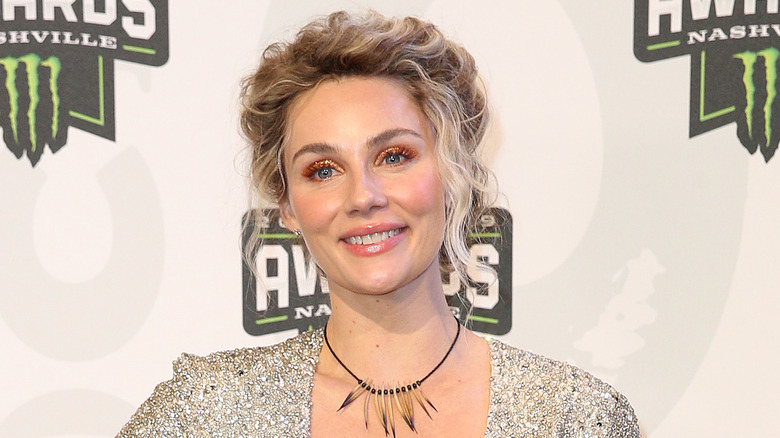 Jared C. Tilton/Getty Images
It's no secret that Hallmark's made-for-TV rom-com films have been hugely successful, especially during the holidays. Hallmark Channel and Hallmark Movies & Mysteries produce films for TV all year round, but they are widely known for their Christmas-themed romances that include heartfelt stories.
There are several reasons people love to watch Hallmark films, but why do actors love working for the network? If you have watched a few of Hallmark's movies, you've likely noticed that many of the same actors keep coming back to the network, season after season. Even Hollywood celebrities like Kristin Chenoweth, Dolly Parton, and Blake Shelton have made appearances.
It's safe to assume that Hallmark actors keep coming back because they love working for the network. Well, one familiar Hallmark face, Clare Bowen, has confirmed these assumptions. The "Sand Dollar Cove" actor discussed her love for Hallmark's family-friendly movies. 
For Clare Bowen, Hallmark is the perfect holiday buddy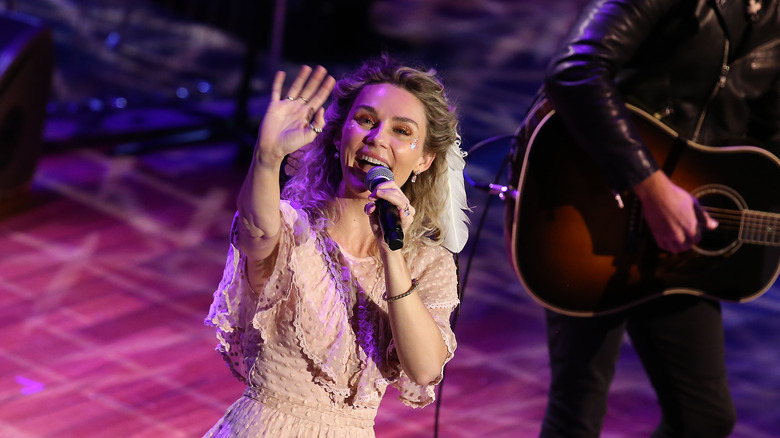 Terry Wyatt/Getty Images
Clare Bowen debuted on the Hallmark Channel in the 2021 film "Sand Dollar Cove," starring alongside Aly Michalka and Chad Michael Murray. She then led the holiday film "#Xmas" in 2022 along with Brant Daugherty. While the actor has only made two Hallmark films so far, it seems like she'd gladly accept another Hallmark film offer.
Bowen knows how much joy Hallmark films bring to their audiences. She told Us Weekly, "Hallmark is for everybody and that's what the world needs more of." The actor further elaborated on why Hallmark is such a great holiday companion. "It makes people feel good. You can slip it onto the background of the holidays and, you know, the kids are going to enjoy it and you know Nana's gonna enjoy it and all your friends are too. It's a movie greeting card and I love it," the "Nashville" alum revealed.
She had too much fun filming her last Hallmark film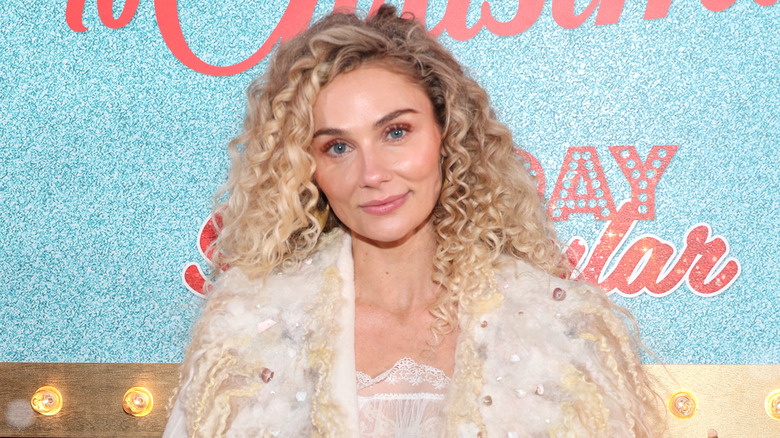 Mike Coppola/Getty Images
Clare Bowen played the lead role of Jen in Hallmark's holiday film "#Xmas" last year. In order to take part in a brand's design competition, her character pretended to be a social media influencer, who has a lovely family. She entered the competition with the help of her best friend Max and her nephew, who posed as her husband and son. Jen and Max even had coordinating outfits to play the part. Things came to a head when her entry was selected, and she had to choose whether she'd reveal the truth or continue with her lie. 
Bowen's effortless portrayal of her character in the film brought in a lot of positive audience feedback. The actor admits that she had a lot of fun doing the film, and it might be the reason behind her stellar performance. The "Nashville" star posted to Twitter back in November 2022, "Thank you so much for all your lovely messages about #XMAS. We had big fun making it, and appreciate and love you all so. Massive thank you to [Hallmark] for putting me in my first Christmas film. I loved every moment."