Why There's 'No Place Like Home' For Hallmark's Lacey Chabert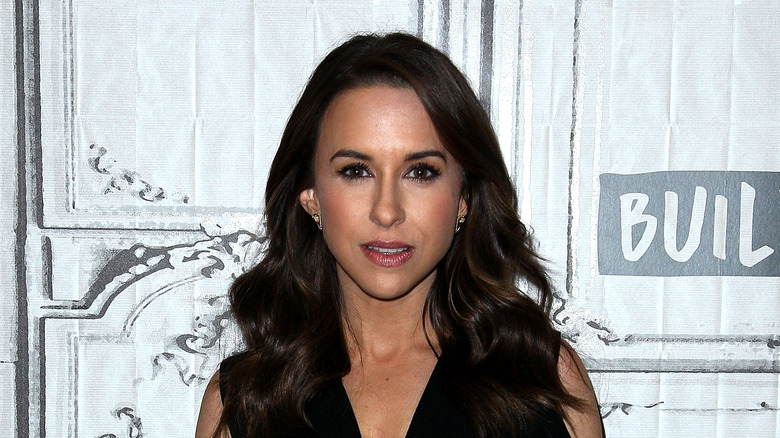 SD Mack/Shutterstock
Hallmark star Lacey Chabert has grown up in front of the public eye but remains more impressed by her family life than her acting career. Chabert might look familiar to anyone who remembers the "fetch" it-girl in the 2004 cult classic "Mean Girls." But, she started her rise to fame in the '90s playing the daughter of Erica Kane on "All My Children" from 1992 to 1993 before becoming a household name with her role as Claudia Salinger in "Party of Five" from 1994 to 2000. By 2004, she had her breakthrough performance alongside Lindsay Lohan and Rachel McAdams in "Mean Girls" with her portrayal of the jealous gossip queen Gretchen Weiners.
After the teen scene of the early 2000s died down, Chabert continued her acting career on Hallmark with starring roles in a number of their holiday films. To date, Chabert has appeared in over 10 Hallmark films geared for Christmas and Valentine's Day audiences. She has gushed about her love for Christmas and the enjoyment she gets from filming the holiday movies even in the middle of summer. "I love that I get to live in Christmas Land in July when we're usually filming these movies, and even though we're wearing seven coats and it's 108 degrees outside and you're about to faint because you're sweating so badly," she told CBS' "Sunday Morning."
But there's one thing the happily married mother of one loves even more than Christmas.
Lacey loves filming, but not as much as being home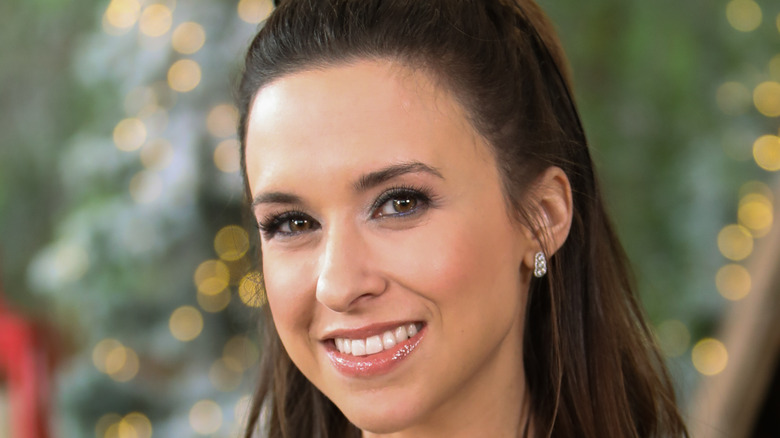 Paul Archuleta/Getty Images
Lacey Chabert has portrayed a number of characters on screen but does an excellent job keeping her real-life role as a wife and mother private. The "Winter in Vail" star teases highlights of her daughter Julia Mimi Bella Nehdar on Instagram, although most of the photos she posts of her daughter don't show her face. The Hallmark star and her husband, David Nehdar, welcomed their daughter in 2016. It's a day the "Love on Safari" star deemed "the best day of my life," when announcing Julia's birth on Instagram with a rare photo in which fans got to see Julia's face. 
While she primarily focuses on her acting career on social media, periodically Chabert will give her fans a look at what brings her the most joy. In one such example, Chabert took to Instagram to share a throwback photo of her daughter from when she was a little baby. "Where does the time go?! My daughter is the light of my life and I can't wait to get home to hug her and kiss those little cheeks exactly one million times!" Chabert shared in her caption. "Filming these movies on location is such a special experience for which I'm so grateful, but there's no place like home." 
Lacey does a good job at hiding her daughter's identity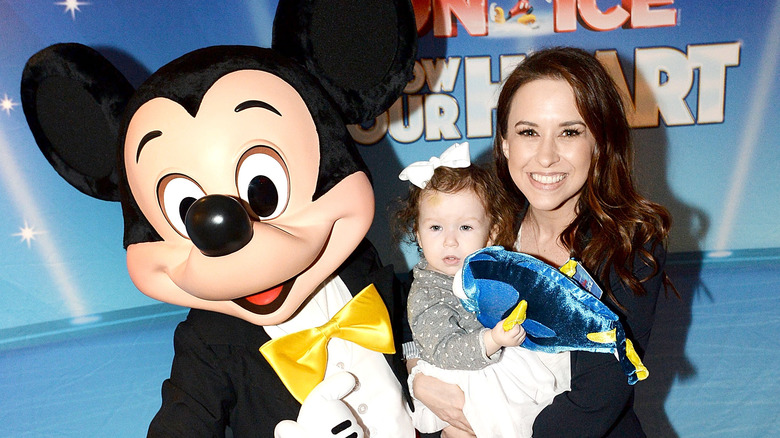 Andrew D. Bernstein/Getty Images
In another adorable throwback, Lacey Chabert shared a comical photo of her daughter's visit with the Easter Bunny. "We waited forever in line at the Grove for a bunny pic and then she refused to ever make eye contact," the "Not Another Teen Movie" star captioned her Instagram post. The photo showed Chabert holding her daughter Julia on her lap as the toddler turned her face into her mom's chest to avoid making eye contact with the Easter Bunny and the camera. Chabert couldn't hold back her laughter in the photo. Her daughter also did her mom's usual job and hid her own face. 
Photos Chabert has shared from Julia's visit to her film sets show that the veteran actress isn't one to just flaunt her child on social media. "My favorite days on set are when I get to sneak away at lunch and cuddle this little love bug," Chabert captioned an Instagram photo where she put a giant pink heart emoji over her daughter's face. 
Chabert cherishes her acting career which allows her to celebrate her favorite holiday during the summer months. But no matter how many movies she stars in, there's nothing more "fetch" than Chabert's quality time at home with her daughter. She also might be giving Julia a chance to grow up and decide what she wants to share about her life on social media rather than making the decision for her.