The Truth About Lacey Chabert's Husband David Nehdar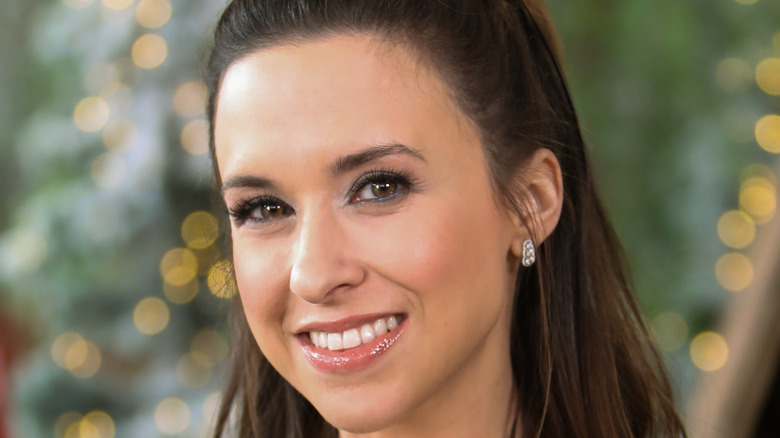 Paul Archuleta/Getty Images
Lacey Chabert is the queen of festive Hallmark movies. Despite the fact she's played multiple unlucky-in-love ladies onscreen, Chabert is happily married offscreen. However, her relationship status doesn't mean she can't empathize with her lovelorn characters. "I think that Hallmark has done a wonderful job of telling stories that everyone can relate to," the actor told Insider in 2021. "And I think they continue to try harder and strive to do that even more." 
According to QC Approved, Chabert has appeared in 30 Hallmark movies to date, with her latest two films set to debut in February 2022. The "Mean Girls" star told Insider she is "really proud of all of the work I've gotten to do with them," explaining that her goal as an actor is "to bring stories to life that have characters that people can see themselves in and all the different challenges of life." Moreover, despite Hallmark's reputation as a creator of fluffier fare, Chabert isn't ashamed to be their mascot. As she sees it, "To be a part of something that adds a little light in the world is something I really consider an honor," via Insider. But while Chabert might gamely put her fictional love life on display for the movies, she keeps her relationship with husband David Nedhar firmly under wraps.
Lacey Chabert and her husband keep their relationship private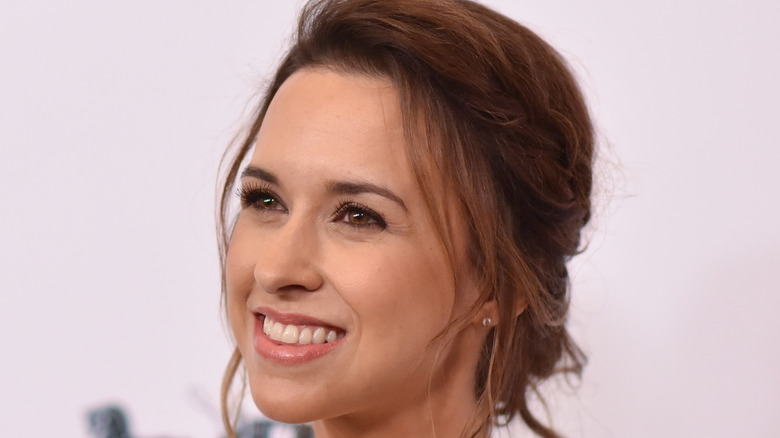 DFree/Shutterstock
According to Closer Weekly, Hallmark star Lacey Chabert and low-key hubby David Nedhar have been a couple since the early 2010s, with Tuko suggesting that their relationship began in 2013. The lovebirds allegedly tied the knot that same year. Per Closer Weekly, Chabert announced her pregnancy a few months after confirming the wedding had taken place in 2014. By 2016, Chabert and Nedhar formally shared the birth of their daughter Julia with the world. Although they keep family life private, Chabert couldn't resist gushing to Closer Weekly about her daughter in 2021. 
"Julia has taught me so much about myself. She brings me pure joy," the actor shared, adding that she "challenges us" with "her feisty personality."
The busy couple share parenting duties equally, with Lacey telling Thrive Global that her husband often cooks breakfast to give her some time to catch up with work first thing in the morning. Their nighttime routine is similarly split. It's unclear exactly what Nedhar does for a living, but Much Feed suggests he's involved in finance and investment, while Affair Post describes Nedhar simply as a "businessman and entrepreneur."
David Nedhar stays out of the spotlight entirely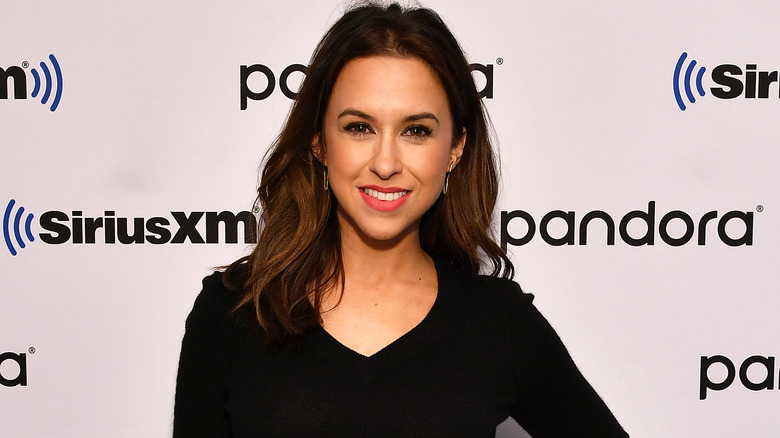 Slaven Vlasic/Getty Images
Despite her nearly decade-long marriage to David Nedhar, Lacey Chabert has never been photographed with him on the red carpet, nor does she post of him on social media. As it turns out, there's a good reason for this. "He's not in the business and we like our privacy, and I just think relationships are hard enough without the opinion of strangers. So we try to keep it as personal and private as possible," Chabert told People in 2014. 
She did tell Closer Weekly that Disneyland is the family's favorite vacation spot. "Disneyland has always been my happy place, so I love that it's [Julia's] now too," Chabert told the outlet after revealing that she and Nedhar had brought Julia there at 8 months old. "We love to go there as a family," she added. Chabert may have found love countless times onscreen, but in reality, the first time was the charm for her and Nedhar.