What Are Hair Waters, And Can They Really Help You Fight Frizz?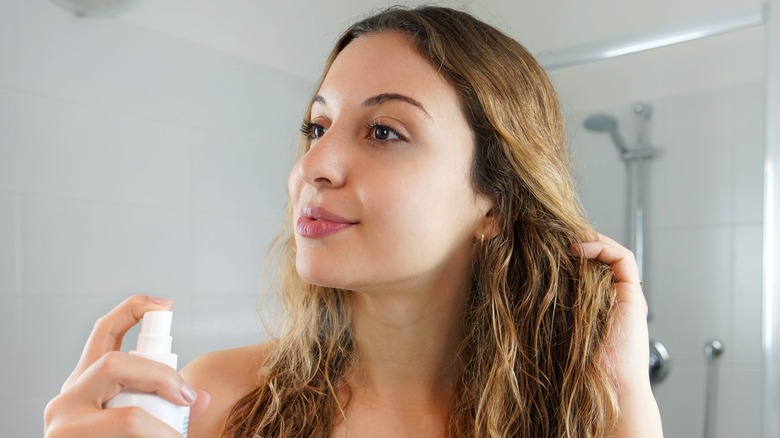 Zigres/Shutterstock
All hair is good hair, but that doesn't mean your frizzy hair doesn't frustrate you at times. Usually caused by dryness or damage, frizz is what cannot — will not — be tamed. The unruly strands poking out in unusual ways, that's frizz; sometimes a whole collection of strands will join together in disarrayed unison to create a halo effect around your otherwise controlled do — that's also frizz. Humid summer weather could cause non-stop frizzy hair, although it could strike during any season. Enter hair water, which just might help you tame your mane.
This hair treatment is intended to smooth and shine without leaving your locks feeling heavy with residue like a conditioner might. In a sense hair waters have been around since forever, Refinery 29 implies, as many stylists have always relied on a handy spray bottle filled with some watery concoction of their own making. But official hair water products began flooding the market around 2020, according to Allure. The self-care trend resulting from pandemic lockdowns possibly spurred interest at that time, yet these products have continued to gain traction since then, a good sign that they work as marketed.
While a variety of products are available, the key to many hair waters is something called "lamellar technology."
Technology and use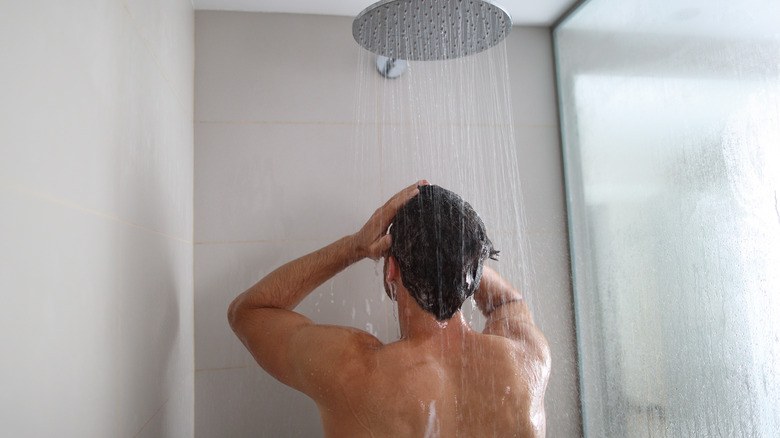 Maridav/Shutterstock
Merriam-Webster defines a lamella as "a thin flat scale, membrane, or layer." So, hair treatments incorporating lamellar technology basically wrap, like slender sheets, their components around dry locks of hair. Chemist Esther Olu, speaking to PopSugar UK, explains that "lamellar water is a technology that targets the damaged areas of the hair by depositing concentrated active ingredients (such as amino acids and proteins) that are beneficial to repairing strands." ("Lamellar water" and "lamellar technology" refer to the same thing and can be used interchangeably.)
Essentially, then, the underlying lamellar chemistry found in different brands (each brand with its own unique formula) seems to be exactly what frizz requires. Hair water treats only the parts of unruly strands that need restoration most and by going only where it is needed, your entire head of hair becomes equalized, so to speak.
While each brand has individual instructions, hair water is used much the same as regular conditioner. After washing your hair with shampoo and then rinsing, apply the product to your still-wet hair from mid-length to the ends. Finally, massage it into the rest of your hair, and after the briefest amount of time (eight to 10 seconds), rinse, avoiding contact with your eyes. Though some brands instruct following with conditioner, others, like Garnier, suggest hair water can replace conditioner. Better still, there are brands of hair water that can be sprayed on dry hair. 
The real deal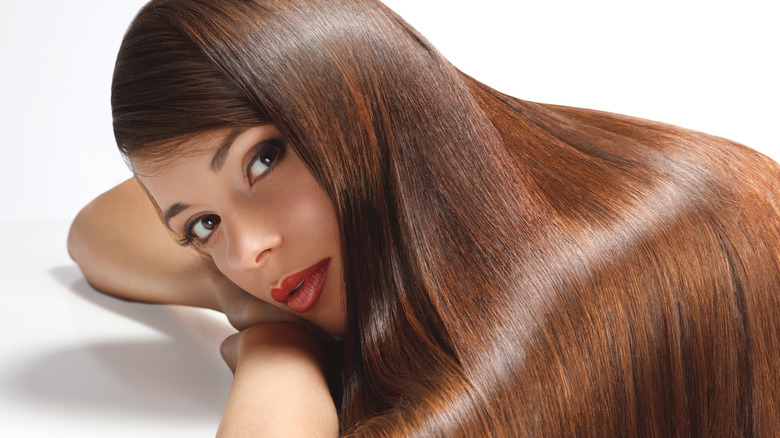 Puhhha/Getty Images
So what do actual users of these products have to say?
Melanie Macleod tested L'Oreal's Dream Lengths Wonder Water for Get the Gloss and decided it did a good job of taming her tangly, curly hair. She noted, "Although it felt like water when it came out of the bottle, when it was on my hair, it felt like a normal conditioner." Pleased with the results, she added that she'd likely stick with her usual routine and reserve this product for use when wanting to quickly shower. A reviewer named Alana raved about the Sleek & Shine Glass Hair Water on the Garnier website, writing, "I love the way this product makes my hair shine after a wash. This hair water makes my hair stay silky for a couple of days and definitely takes away a lot of the frizz that I'm dealing with from the humidity."  
Different reviewers describe their manes as either straight or curly or thick, so it's unclear whether these products work best for only some hair types (or hair styles) and not others. In addition to the brands mentioned above, many different products are available at a variety of price points: Glossy Glaze from dpHue, Smooth Moves 7 Second Magic Hair Rinse from Not Your Mother's, and Mist Nourishing Water from Vernon Francis are just some and a little online research will turn up many more. Maybe one of them could help you perfect a no-frizz veneer.