The Olsens Weren't The Only Twins To Leave Hollywood Behind For Good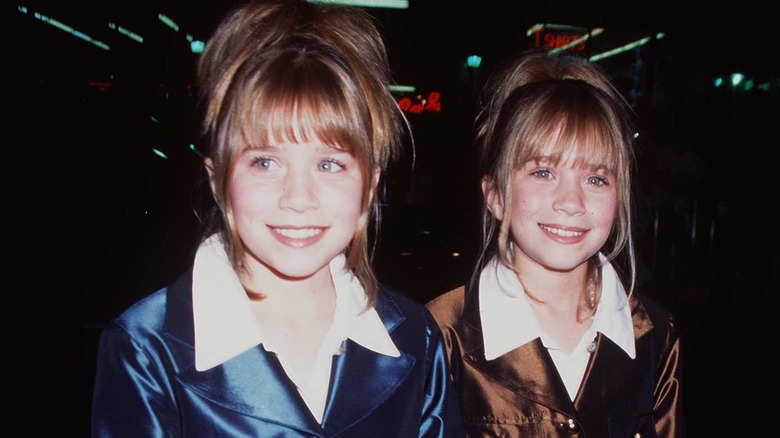 Brenda Chase/Getty Images
You may not have realized it, but Hollywood habitually hires twin child actors to play the same character. It's a great way for studios to get around child labor laws and deal with the unpredictable moods of children on set. However, even though many child actor twins find fame at a young age, they don't always stay in the business. 
One of the most famous examples is Mary-Kate and Ashley Olsen, who began their careers as child actors as six-month-old babies on the show "Full House." After rising to fame throughout their childhood and starring in numerous films and TV shows, the Olsen pair eventually left Hollywood as teenagers. 
After starting their successful minimalist clothing brand, The Row, the pair began turning down roles. "I was reading scripts, and ultimately I just said to the people who are representing me, 'I need to do things 100 percent. I don't feel like I can give you 100 percent of my time,'" Ashley told Allure. And the Olsen twins aren't the only ones who have decided not to keep acting as adults. Let's take a look at some of the lesser-known twin stars who left Hollywood behind.
Blake and Dylan Tuomy-Wilhoit
Mary-Kate and Ashley Olsen weren't the only child twins to find fame on "Full House" — child actors Blake and Dylan Tuomy-Wilhoit also starred on the show and became two of Hollywood's favorite young actors. From 1992 to 1995, the twins played twins Alex and Nicky Katsopolis on the show. Blake and Dylan also appeared in two episodes of "Fuller House" in 2016. However, since then, they seem to have left the world of acting behind.
Dylan has stayed in the industry, however, working as a foley artist on dozens of shows, films, and video games since 2014, including "Game of Thrones," "Spider-Man," and "Turner & Hooch." As Dylan told Train Wrekd Society in 2017, he first got into sound design "through [his] love for music." 
After studying at SAE, he was mentored by his father Jeffrey Wilhoit. Dylan has won three Emmys for his work. Blake has also joined his twin brother in the sound mixing department on several occasions, with foley credits on eight projects since 2018. According to an Instagram post from 2020, he also spent time working as a firefighter.
Amanda And Caitlin Fein
Mara Wilson may be the most famous child star from the 1996 classic "Mathilda," but two other child actors played the same role in the film. Amanda and Caitlin Fein are twins who played the toddler version of Mathilda. The pair went on to appear in numerous other projects together throughout the '90s and 2000s, including "Deep Impact," "The X-Files," and "Surviving Christmas." However, Caitlin's last role came in 2013, and her sister's in 2014.
These days, Caitlin appears to be working as a production assistant, with credits on "The Loud House" and "Bixler High Private Eye." Her LinkedIn profile also lists her as an animation writer and script reader. "I'm a TAG television writer who writes animation and character-driven comedies/dramedies with a genre twist," reads her bio. "I take inspiration from messy, ambitious young women who need to accept the chaos around them. Also ghosts." 
According to her Instagram, she also appears to be married. As for Amanda, her Instagram bio states that she is now a freelance writer. Her Coverfly bio reads, "Now, Amanda writes genre-bending comedies about independent, complex women learning to embrace their realities and those around them." It sounds like both Amanda and Caitlin grew up to love reading and writing almost as much as the character that brought them fame as children.
Milly and Becky Rosso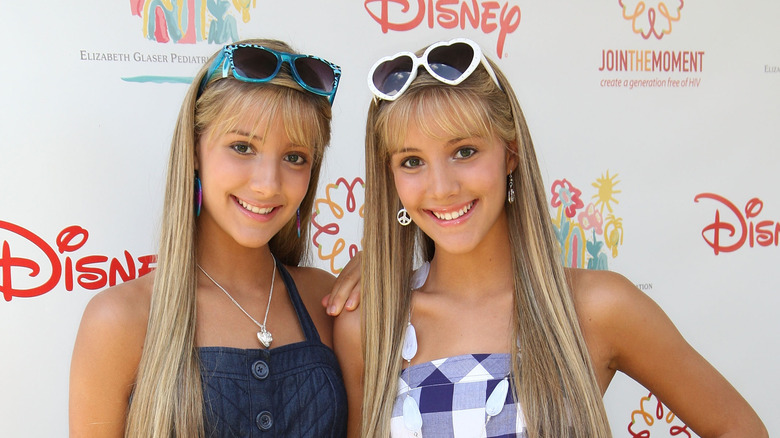 Frederick M. Brown/Getty Images
Milly and Becky Rosso found fame as child actors in 2006 as Janice and Jessica in "The Suite Life of Zack & Cody," the two upper-class British twins. The pair then starred in "Legally Blondes," a 2009 movie spin-off of the Reese Witherspoon classic "Legally Blonde." Their last roles came in 2010 when they reprised their "Suite Life" roles on "The Suite Life on Deck." However, just as the twins seemed to be taking off, they left the business.
So, what are the Rosso Twins doing now? Their next move was to form a band with their other two sisters called The Rosso Sisters. According to J-14, the band was pretty successful. They were signed by Virgin Records and even opened for Demi Lovato on tour. However, despite their success, the girls decided to stop making music in 2015 after the death of their mother. "After much thought & consideration, we have decided not to carry on with our girl group and making music, & to close this chapter in our lives, even though it was just the beginning and we hadn't released music in the US yet," they wrote on Instagram. "We're soo sorry to anyone we're disappointing, but during these extremely difficult past few months, our hopes and dreams for the future have changed." Since then, the twins appear to have removed themselves from the public eye altogether.
Lindsay and Sidney Greenbush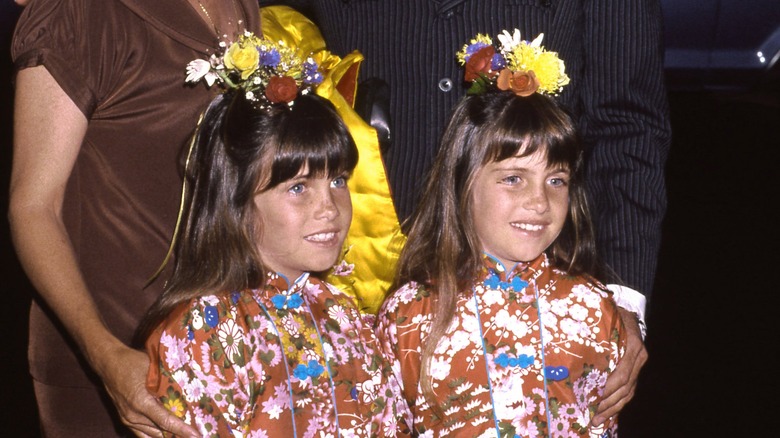 Donaldson Collection/Getty Images
Back in the '70s, Lindsay and Sidney Greenbush were two of the most famous twins around, thanks to their joint portrayal of Carrie Ingalls in the popular "Little House on the Prairie" series, which they began at the age of three. It remains one of their only roles to date. 
In 1983, one year after the show finished, Lindsay appeared in an episode of "Matt Houston." That same year, Sidney took on a role in an episode of "Hambone and Hillie." Since then, the pair have left acting behind.
Sidney went on to work as a sales system administrator for a builder. "I never thought I would have an IT type job but that's what I do," she said to The Malibu Times in 2015. She and her sister also take part in reunion events. Lindsay went on to marry Danny Sanchez, whom she had met on set as a child. Her Twitter bio states that she is a "Wife, Mother, Grandmother, Proud Line & Air Force Mom, Actress, Equestrian, Sports Fan, and Friend."
Malika and Khadijah Haqq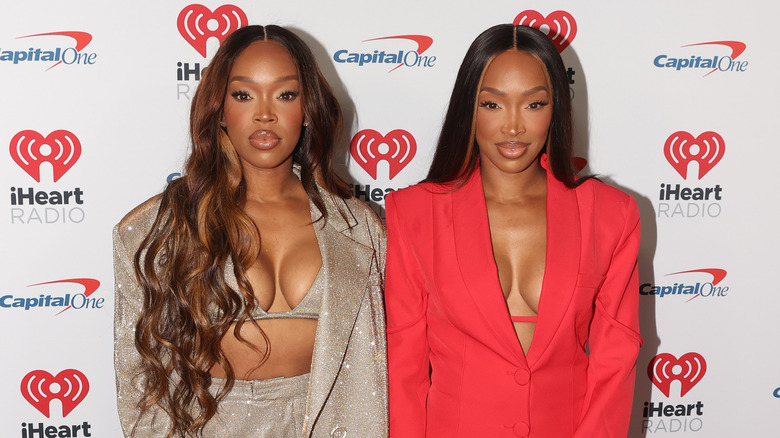 Jesse Grant/Getty Images
Malika and Khadijah Haqq first started out as actors in the 1980s and '90s. In 1983, Malika appeared in an episode of the TV show "Benson." In 1991, Khadijah followed in her sister's footsteps when she appeared in an episode of "Midnight Caller." In 2004, the pair appeared in their first joint project with an episode of "Strong Medicine." Then, in 2005, they found fame when they starred in the teen superhero flick "Sky High." The pair went on to appear in numerous other projects together, including "ATL," "Entourage," "Las Vegas," and "20 Years Later."
However, since the early 2000s, the twins have gradually drifted away from acting. Malika took on her last role in 2016's "Definitely Divorcing," while Khadija stopped acting for ten years after a 2013 TV appearance — she did, however, return for the film "You People" in 2023. 
These days, the pair are better known for their friendship with the Kardashians. In fact, Malika is one of Kim's best friends. They both have huge social media followings and several brand deals.
Luke and Evan Kruntchev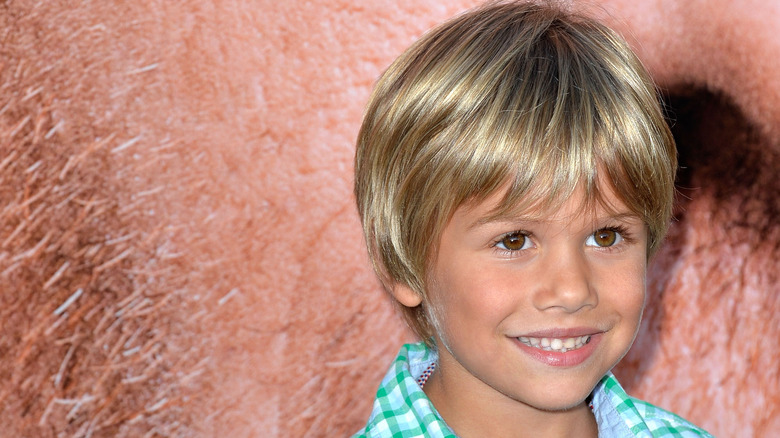 Frazer Harrison/Getty Images
Evan and Luke Kruntchev became child actors when they landed the role of Boyd, son of Kristin Baxter and Ryan Vogelson, in seven episodes of "Last Man Standing," the Tim Allen-led Fox series. This was followed by the role of Harrison Morgan, Dexter's son, in "Dexter" — the pair appeared in 25 episodes of the serial killer drama. Then, the pair landed another coveted role when they played Parker in 47 episodes of "Days of Our Lives." Parker was the son of Chloe Lane and Philip Kiriakis and the subject of a fierce custody battle.
Since then, however, the twins appear to have given up acting, and their last episode was released in 2015. Recently, the pair seem to have drifted out of the spotlight, presumably to grow up away from the public eye. But who knows, maybe we'll be seeing them on our screens again one day in the future.
Sawyer and Sullivan Sweeten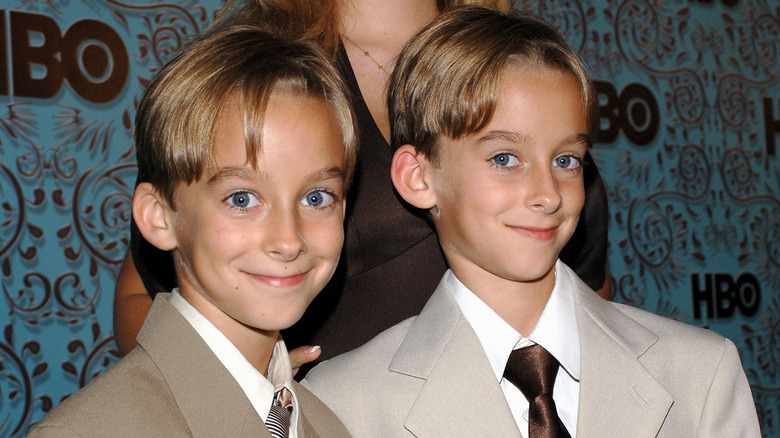 Stephen Shugerman/Getty Images
Sawyer and Sullivan Sweeten began acting as babies in 1996 when they landed the joint role of Michael Barone in "Everbody Loves Raymond." They also took on a joint role in an episode of "Even Stevens" in 2000 and the role of Young Frank in the 2002 "Frank McKlusky, C.I.." However, the twins stepped away from the spotlight when "Everybody Loves Raymond" ended in 2005.
Tragically, Sawyer died by suicide ten years later at the age of 19. "Everybody was shocked," his manager Dino May told Us Weekly at the time. "[There was] no depression, no nothing. He was a good kid. Teenage stuff, but no depression, no signs or anything." In 2019, the Sweeten family dedicated a theater in Los Angeles to Swayer.
His twin, Sullivan, appeared in one more short film in 2017 but has otherwise stayed out of the spotlight.
If you or anyone you know is having suicidal thoughts, please call the National Suicide Prevention Lifeline​ by dialing 988 or by calling 1-800-273-TALK (8255).
James and Travis Riker
Fox
James and Travis Riker were babies when they landed their first role as the son of Scully and Mulder in "The X Files" in 2001, and the pair appeared in eight episodes of the show. Since then, the duo has largely stepped away from acting. However, as of April 2023, Travis is set to appear in a small background role in the film "Chuck Hank and the San Diego Twins," alongside Troian Bellisario and David Arquette.
Instead, the young twins have become models in publications such as Elle UK and Teen Vogue. In 2016, they spoke to the Daily Mail about their careers. "We were so lucky. [Model] Paloma [Jackson] submitted my photos and I got chosen at 12 years old to be in a 16 page fashion editorial for Elle UK," James said. Added Travis, "We've stayed good friends with the photographer Kai Z Feng who took all the photos. We love his work."
These days, the twins are active on social media. Travis has over 600,000 followers on Tik Tok, where his bio states he is "just a kid making pop punk," while his brother has over 30,000 Instagram followers. According to his bio, he's currently playing soccer at Cal State.
Ryder and Evan Londo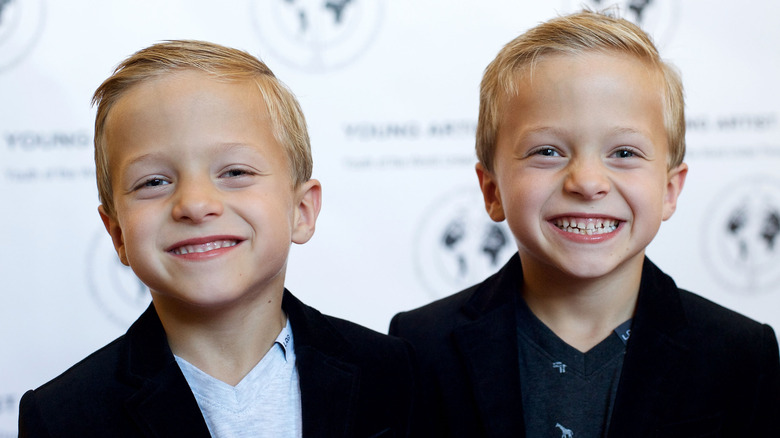 Unique Nicole/Getty Images
Ryder and Evan Londo got their start in 2011, when they played Abel, son of Jax and Wendy, in the FX series "Sons of Anarchy." The twins replaced Tyler Silva, who played the character as a baby, and the twins played the role until the show's final episode in 2014. The pair also appeared in nine episodes of "Mad Men" as Gene Draper, the youngest son of Don and Betty, from 2012 to 2015. 
While "Mad Men" was Ryder's final role, Evan also played the small role of "Ice Cream Kid" in the 2016 Lily Collins film "Rules Don't Apply" about the famous Howard Hughes. In 2016, the twins were also spotted at Space City Comic Con.
Since then, both twins have stopped acting altogether. Their official Instagram account, run by their parents, was last updated in 2018 with a series of photos of the boys. 
Shane and Brent Kinsman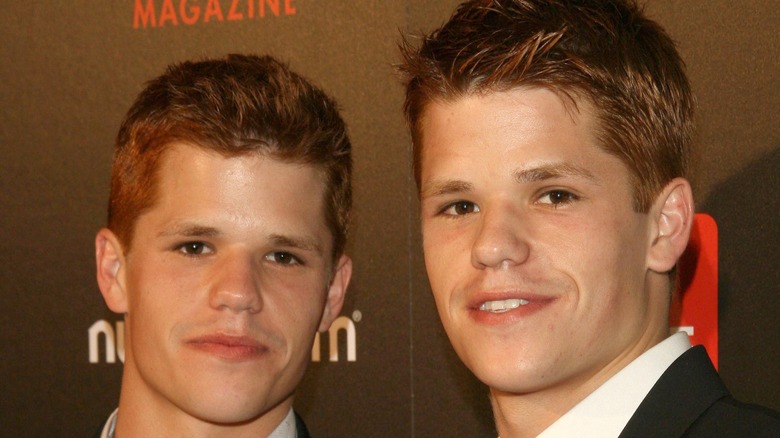 s_bukley/Shutterstock
Shane and Brent Kinsman started when they played mischievous twins Nigel and Kyle in the "Cheaper by the Dozen" movies in 2003 and 2005. From 2004 until 2011, the pair starred in "Desperate Housewives" as twins Porter and Preston Scavo, sons of Tom and Lynette. The pair later played twins in a 2008 episode of "ER." Since 2011, however, both have moved on to other things.
According to Shane's Instagram, he is an avid fisher, a Jiu-Jitsu competitor, an amateur musician, and a fan of motorcycling. Brent appears to have similar interests. On his Instagram, he can be found motorcycling and practicing Jiu-Jitsu, too. The sporty pair also took part in a triathlon in 2021.
In 2022, the twins spoke to "Rave It Up TV" about turning to sports and their potential return to acting. "We stopped acting when we were 12," said Brent. "And so that's when we picked up baseball and football." The twins went on to explain that they were hoping to re-enter the industry and were even working on their own script. While these twins left the industry for a while, who knows — we might see them on our screens again before long.
Bryan and Denny Kirkwood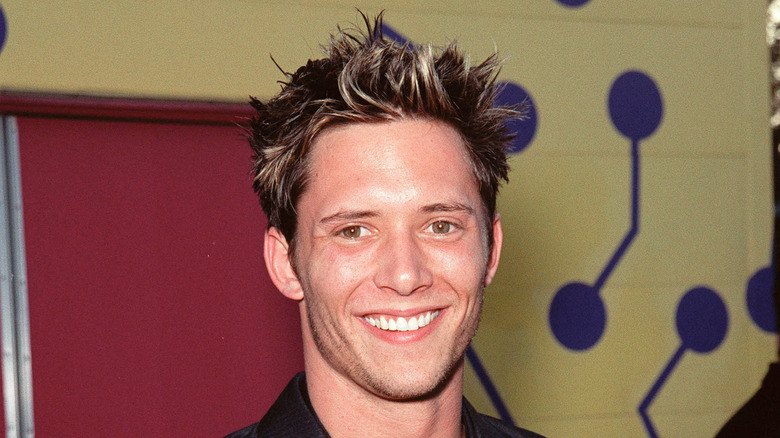 Featureflash Photo Agency/Shutterstock
Bryan and Denny Kirkwood both had long careers in the industry — even though they didn't always act together. Denny got his start in an episode of "The Practice" in 1998. He then played Billy, the popular boy from Josie's past, in "Never Been Kissed" in 1999. This role was followed by numerous small parts in film and TV. He appeared in "The Huntress," "The Dead Zone," "Cougar Town," and "Sock Monkee Therapy," to name a few. His final role came in 2020 (after a six-year hiatus) with the short film "Klaus Eats Butterflies." 
Bryan got his start in 1996 and appeared in "Devil's Prey," "Sabrina, the Teenage Witch," and "CSI." Together, the twins have appeared in "Just Hustle," "The Dead Zone," "The Absent," "Among Friends," and "Sock Monkee Therapy."
We don't know too much about what the twins are up to now, as neither is active on social media. However, it seems pretty clear that after spending a few decades playing small roles, they have mostly stepped away from Hollywood.
Ella and Jaden Hiller
Ella and Jaden Hiller had a very short career as child actors. After playing a small role in "Surrogate" as babies, they found fame as the baby version of Lily (daughter of Cam and Mitchell) in "Modern Family" in 2010. However, after just four episodes, they were replaced by Aubrey Anderson-Emmons.
The twins were first cast after their father, Doug, saw a Craigslist ad. "We sent in a picture and they were cast. It was crazy," he told Woman's Day. Their mother, Michelle, went on to explain that as they didn't have any connections in the industry, they weren't paid huge amounts. "They got $200 per girl per day," she said. "All the money they earned went into their college funds." 
As the girls' parents explained, they eventually decided to take them off the show because they clearly didn't enjoy acting. "We told the producers the girls wouldn't be coming back," Michelle said. "They tried to get us to change our mind and they offered us better and better terms." Apparently, they were offered $34,000 an episode, but they still turned it down. Now, the two twins have officially "retired."
Christian and Joseph Cousins
Christian and Joseph Cousins were child actors who became prominent in the 1990s after sharing the role of Dominic, son of Joyce, who is rescued by Arnold Schwarzenegger's character in the film "Kindergarten Cop." They continued acting afterward, appearing in "Critters 3," "Intruders," and "Empty Nest." 
Throughout the late '90s, both brothers appeared in their own separate projects as they got a little older. Christian's last role came in 1995 with a guest role on "Dream On," while Joseph landed his last role at the age of 14 as the voice of the grandson in the 2000 animated film "The Best of Dr. Seuss."
Since then, neither of the twins has looked back. According to Life and Style Magazine, Joseph became a stylist, while Christian became the Director of Sales at Orient Express Furniture. Joseph and Christian seem to have left the industry behind for good.