Who Was Days Of Our Lives' Lawrence Alamain?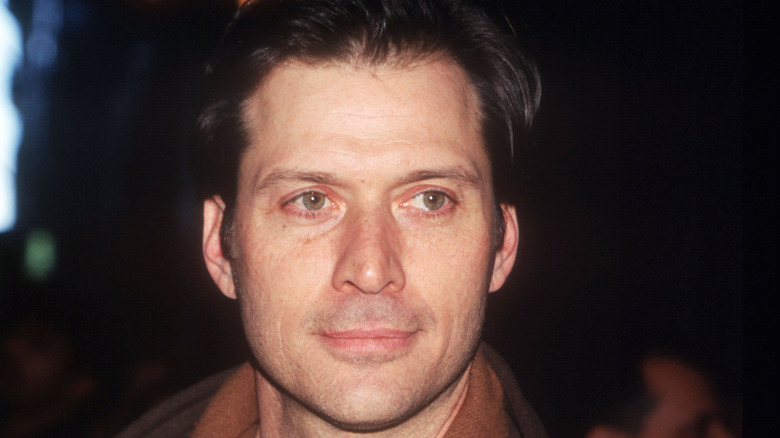 Evan Agostini/Getty Images
"Days of Our Lives" fans have loved to hate Lawrence Alamain (Michael Sabatino) over the years. Lawrence is first seen in Salem when he comes to town looking for the woman who left him before their wedding day, Katerina Von Leuschner. Katerina finds out that Lawrence is lying about his identity, goes on the run, and changes her name to Carly Manning (Crystal Chappell). She ends up in Salem and he soon follows.
Lawrence is revealed to be the person behind Jencon Oil, a foundation that causes problems in Salem, and comes under a microscope when Bo Brady's son, Shawn-Douglas Brady, loses his hearing due to an injury at one of the company's work sites. Carly is the doctor that treats Shawn-Douglas, which allows her to get close to Bo.
Carly is also close with Jennifer Horton who, years earlier, promises that if anyone shady ever comes looking for Carly, they'll swap places in order to confuse Carly's would-be abductor.  When Lawrence appears looking to marry Carly for her family's inheritance, Jennifer poses as Carly to protect her friend and even stands in at their wedding. Jennifer and Lawrence are married in a sham of a ceremony, and later, Lawrence sexually assaults Jennifer, leaving her traumatized. In 1990, Lawrence finally finds Carly in Salem, and things become even more dramatic.
If you or anyone you know has been a victim of sexual assault, help is available. Visit the Rape, Abuse & Incest National Network website or contact RAINN's National Helpline at 1-800-656-HOPE (4673).
Lawrence finds out that Nikki Alamain is his biological son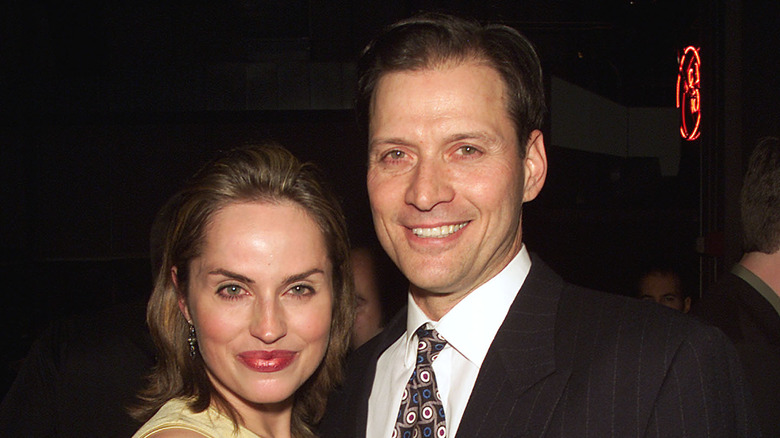 Evan Agostini/Getty Images
After years of searching for the real Katerina Von Leuschner, Lawrence Alamain finds her living as Carly Manning in Salem. "Days of Our Lives" fans watched the villain make his arrival at a New Year's Eve party. The following year, Lawrence shows off his criminal side when he develops a deadly virus that he uses to kill ISA agents. Meanwhile, coming to terms with her attack, Jennifer Horton files charges against Lawrence. He's later sent to prison for his crimes but is released later that year. Thankfully, Carly Manning is able to create a cure for the virus.
The following year, Lawrence convinces his aunt Vivian Alamain to come to live with him in Salem. Vivian and Lawrence are surprised to discover that John Black not only has a priceless Alamain family heirloom in his possession but that he may be Lawrence's long-lost brother, Forrest Alamain. (This theory is later debunked). Things take another dramatic turn when Lawrence discovers that Carly was pregnant with his child, who supposedly died shortly after birth.
Shortly after, Vivian introduces Salem to her adoptive son, Nikki Alamain. However, Carly and Lawrence are stunned to find out that Nikki is their biological child, and that Vivian had staged his death at birth.
Carly kills Lawrence in 2009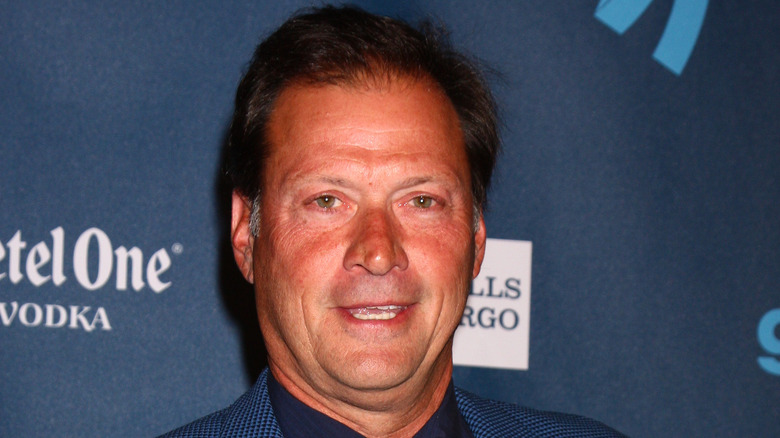 Kathy Hutchins/Shutterstock
"Days of Our Lives" viewers watched Lawrence Alamain find out about Nikki's true paternity, which causes him to lash out at Vivian. The confrontation ends with Vivian having a heart attack. Later, Vivian attempts to take Nikki and leave Salem. After her plans are thwarted, Lawrence and Carly decide to fight for custody of their son. Vivian is desperate to keep Nikki away from Carly and goes as far as to try to kill her. Vivian even buries Carly alive to get her out of the way. It's Lawrence who saves Carly from her grave. Although the pair have a very rocky history, long story short, they decide that they want to start all over.
Lawrence and Carly leave Salem and move to Europe together with Nikki in 1993. In 2009, Carly returns to Salem and reveals that Lawrence became an abusive man. She also admits to stabbing him and killing him in self-defense. Fans did see Lawrence again as a ghost when he pops in to torment Carly, as well as to converse with his aunt Vivian; however, the character is dead.
Of course, "Days of Our Lives" fans know that no one is ever really dead and gone in Salem, and a Lawrence Alamain return is always a possibility.