Meghan Markle Signs With Splashy PR Team Ahead Of Coronation (Your Move, King Charles)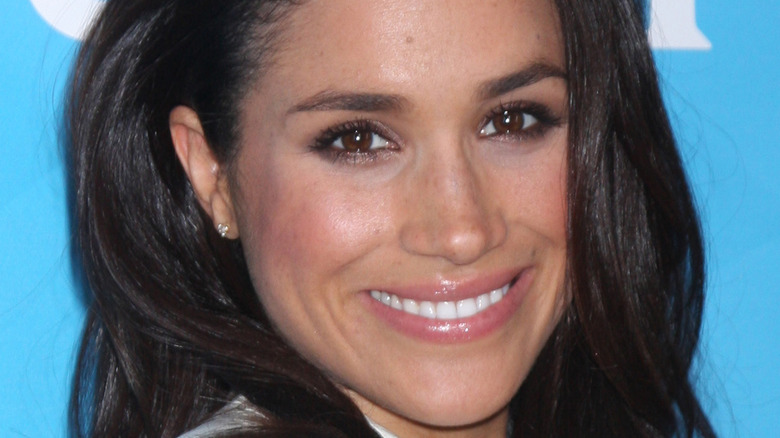 Kathy Hutchins/Shutterstock
Before Meghan Markle became the Duchess of Sussex, she was an actor whose most famous role was as Rachel Zane in the hit legal drama "Suits." In his memoir, "Spare," Prince Harry wrote about the fact that his brother and sister-in-law, the now Prince and Princess of Wales, were fans of the show and were astounded when he started dating Meghan (via Page Six). Bucking convention, there was potential for the duchess to keep working even after she married Harry — Queen Elizabeth reportedly gave Meghan her blessing to continue acting. 
Clearly, that isn't the path that she followed, and in 2021, Meghan took another step in separating from her past work as an actor when she stopped working with her agent, Nick Collins, who had represented the duchess since "Suits," as the Daily Mail reported at the time. But that doesn't mean Meghan is out of the entertainment business entirely. In fact, she seems to be ramping it up, considering her latest business move — signing with the major PR firm WME, according to Variety. 
And the timing, less than two weeks before the coronation of King Charles III, is interesting, to say the least. A major part of why certain experts believe Meghan opted not to attend the coronation was to avoid pulling any focus from Charles, per The Mirror. And this big career move seems to be signaling that the duchess is concentrating on moving her life forward and not looking back.
Meghan Markle and Archewell are both looking to expand their horizons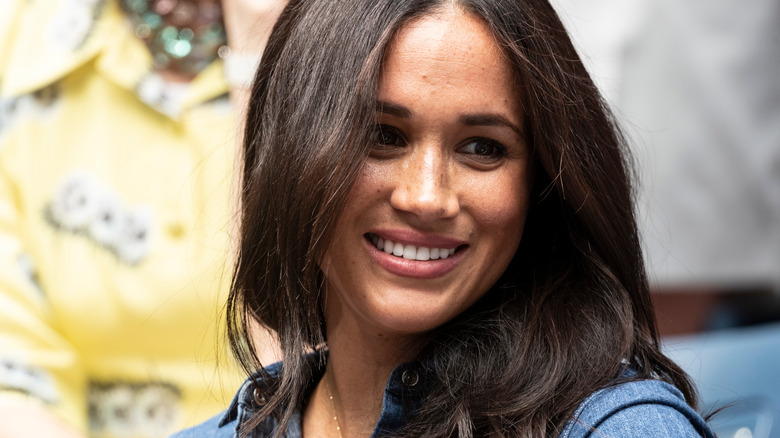 lev radin/Shutterstock
Meghan Markle signing with WME marks a big move in expanding the scope of her and Prince Harry's work, as Variety pointed out. She'll be supported by some of the biggest names in the business, as will the couple's fledgling Archewell organization. Under the umbrella of Archewell, the Duke and Duchess of Sussex have a nonprofit foundation along with Archewell Productions and Archewell Audio, which represent the entertainment sides of their business. 
In a tweet about the deal, WME noted: "The agency will be focusing on building out her business ventures across multiple facets of the agency & its broader ecosystem, including film & television production, brand partnerships & more." Meghan will not be getting back into acting, however. WME has been around since 1898, and they've represented some of Meghan's famous friends such as Oprah Winfrey and Serena Williams. 
The Duke and Duchess of Sussex have made very public and not always very nice statements about their time with the royal family, and Meghan's popularity, particularly in the UK, isn't great, according to a recent YouGov poll. And while WME didn't specifically mention handling the PR surrounding Meghan's image when announcing her as a hire, it's obviously a significant part of what they do. Archewell, meanwhile, has undergone a number of shake-ups when it comes to staffing in recent months. Details haven't been made public as to if or how the new representation will impact the current staff.