Days Of Our Lives Explainer: Gabi's Complicated Love Life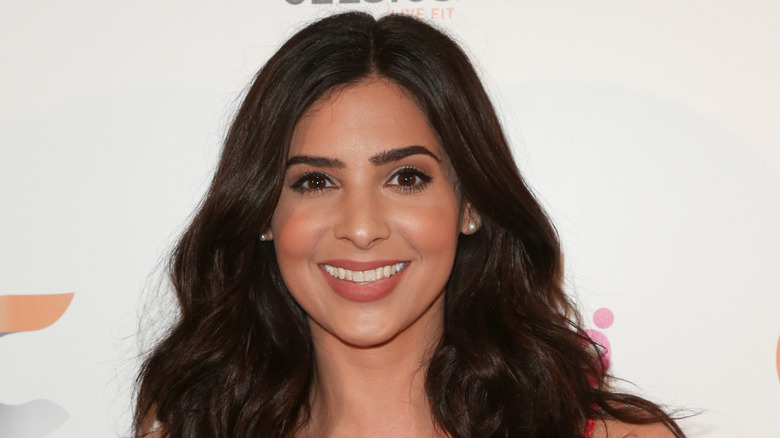 Paul Archuleta/Getty Images
Gabi Hernandez (Camila Banus) is one of the most popular characters on "Days of Our Lives." Gabi was first introduced in 2009, and over the years she has become one of Salem's most dynamic and devious characters. Gabi's feisty personality, her ability to scheme and plot against her enemies, as well as her knack for figuring out how to get exactly what she wants has made her one of the audience's favorite characters to watch. However, her love life has been equally entertaining and full of rollercoaster-like ups and downs.
Gabi's first big Salem crush was Chad DiMera. The two began dating, but when Chad's ex-girlfriend Mia came back into the picture, their relationship ended. Soon Gabi moved on from Chad and found herself smitten with Will Horton. The two became close friends and even started a romance. After graduating from high school, Will and Gabi eventually broke up, and she rediscovered her feelings for Chad, but she was upset when he began dating Melanie Jonas. She hired a man to help break up the couple, which resulted in Melanie being kidnapped. Chad later ripped into Gabi, who became depressed about the heartbreaking turn in her love life.
Gabi took comfort with Will and the two got intimate, but soon realized it was a mistake and agreed to remain friends. However, their lives were about to change forever, and Gabi's rocky road through romance was only getting started.
Gabi's relationship with Nick Fallon was a disaster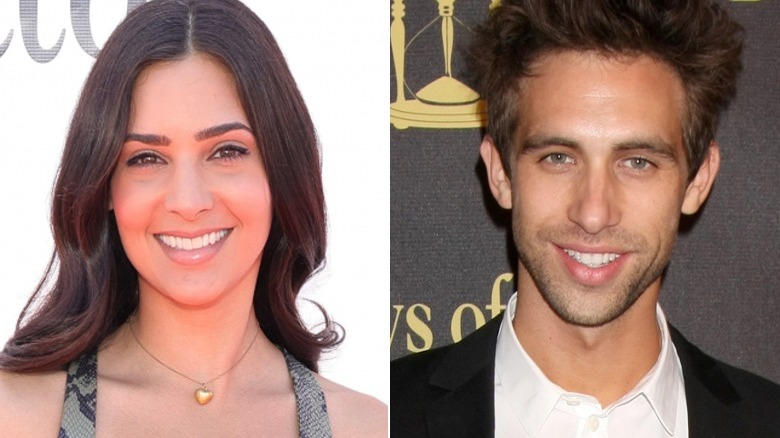 Momodu Mansaray/Getty & Kathy Hutchins/Shutterstock
After Nick Fallon moved to Salem, he took a job at the Brady Pub alongside Gabi Hernandez. "Days of Our Lives" viewers watched the characters hit it off, and their friendship quickly led to romance. Soon after, Gabi found out that she was pregnant with Will Horton's child. By this time, Will had confided in Gabi that he was gay, and the two scrambled to figure out their future. Nick offered to pose as the baby's father and even proposed marriage to Gabi. However, Chad later found out the truth and exposed their plan to everyone in Salem. Will admitted that he was the father of Gabi's baby, and Nick began to worry about his place in Gabi and the baby's lives. He blackmailed Will to sign over his parental rights, and he and Gabi planned their future together.
After getting married, Gabi went into labor and Sonny Kiriakis delivered her baby, a daughter that she named Arianna. Shortly after, Nick revealed his past trauma to Gabi and admitted that he wasn't ready to be a husband and a father until he dealt with his mental health issues. The two decided to be friends and they got an annulment. When Nick eventually came back to Salem, he set his sights on getting Gabi back, but she wasn't ready for a relationship.
Nick's reign of terror continued after Gabi rejected him, and things went from bad to worse when he attempted to attack her.
Gabi dated Chad DiMera and Eli Grant before meeting Stefan DiMera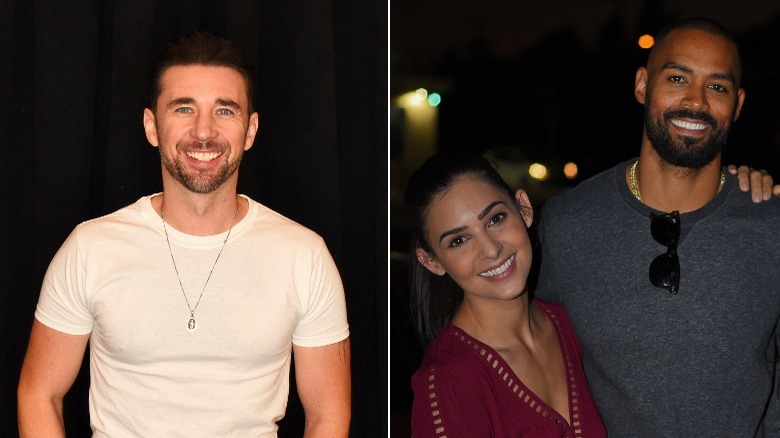 Michael Mattes & Michael Mattes/Shutterstock
"Days of Our Lives" fans were shocked when Nick Fallon attempted to attack Gabi Hernandez, leaving her no choice but to defend herself. Gabi hit Nick in the head with a rock and believed that she had killed him. Gabi, Kate Roberts, and Sami Brady dumped Nick's body in the river and vowed to stay quiet about the situation. However, Nick later returned, much to the women's surprise. Gabi was so worried that Nick would hurt her that she snapped, then shot and killed him. She later went to jail for murder, leaving her daughter in the care of Will and Sonny.
After being released from prison, Gabi reconnected with Chad DiMera, who believed his wife Abigail Deveraux to be dead. However, when Abby returned, Chad left Gabi and returned to his marriage. Gabi then set her sights on Eli Grant, but when she and her friend JJ Deveraux were seen getting close, Eli believed that Gabi had cheated on him. Eli turned to JJ's girlfriend Lani Price, and the two were so upset about the presumed cheating that they found comfort in each other's arms. Their affair resulted in a pregnancy, and eventually led to Gabi's breakup with Eli.
After being stung by love several times, Gabi met Stefan O. DiMera. Although the two butted heads at first, they couldn't deny their attraction and eventually fell head over heels in love with one another.
Gabi and Stefan have a complicated love story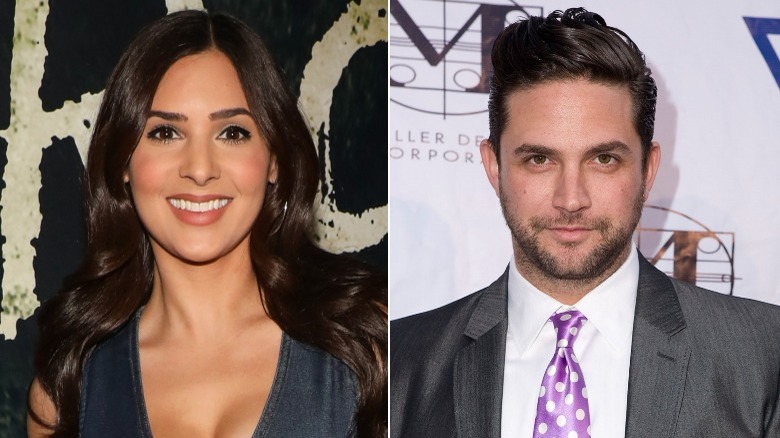 Vincent Sandoval & Paul Archuleta/Getty
Once Gabi and Stefan began their relationship, it was only a matter of time before the pair got married. "Days of Our Lives" viewers watched the beloved couple tie the knot and look forward to getting their happily ever after. Sadly, soon after their wedding, Stefan was shot and killed, leaving Gabi more heartbroken than ever. After mourning Stefan's death, Gabi was stunned to meet his identical twin brother, Jake DiMera, who was drastically different from Stefan. Gabi and Jake tried their hand at romance, but couldn't make their relationship work. 
After ending things with Jake, Gabi began dating and got engaged to her boss, Li Shin. The couple appeared to have it all, but it was soon discovered that Li was hiding a big secret from Gabi. When Jake was shot and killed, his heart was used to revive Stefan's body. Stefan returned to the land of the living thanks to Dr. Rolf, whose work was being funded by Li. However, Li did everything he could to keep Stefan away from Gabi. Of course, Gabi found out the truth and was reunited with Stefan, although he had no memory of loving her. Eventually, Dr. Rolf reversed Stefan's brainwashing, and he and Gabi couldn't deny their love for one another.
Gabi's love life has been intense over the years, but fans have loved watching every minute of her drama play out on the soap opera.