Nick Fallon's Reign Of Terror On Days Of Our Lives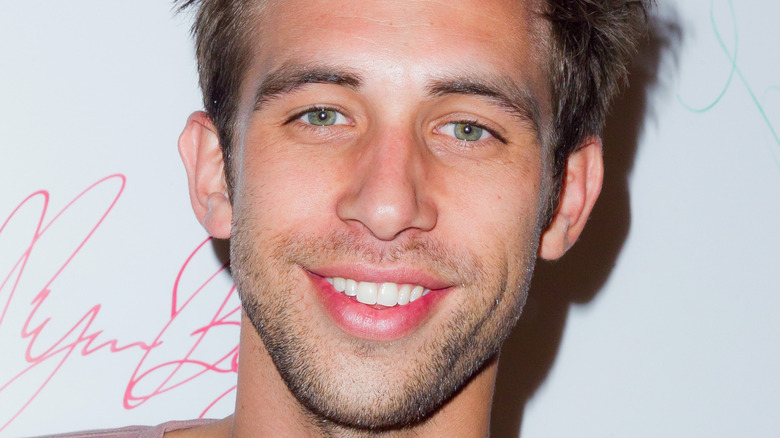 Rodrigo Vaz/Getty Images
Trigger warning: this article contains mentions of sexual assault.
"Days of Our Lives" fans were introduced to Nick Fallon (Blake Berris) in 2006. Nick came to Salem in hopes of getting to know the Horton family side of his heritage. As the great-grandson of the beloved Tom and Alice Horton, Nick proved to be an important piece of the family tree. Nick became romantically involved with Chelsea Brady (Rachel Melvin) in his early days in Salem. However, that relationship went south when Nick had a shocking fling with Chelsea's mother, Billie Reed (then Julie Pinson). Despite a rocky start in Salem, Nick showed off his medical skills working at the hospital and also studied as an associate professor under Trent Robbins (Roscoe Born).
In addition to Nick's obvious brains and ties to Salem's first family, he also helped clear Chelsea's name when she was accused of setting Bo and Hope Brady's house on fire. He also saved Sami Brady (Alison Sweeney) and Lucas Horton (Bryan Datillo) from a bomb planted by Stefano DiMera's right-hand man, Dr. Rolf.
However, over the years, Nick went from being a quiet and studious member of the Horton clan to one of the soap opera's biggest villains. Nick made a lot of poor choices during his time in Salem, and he eventually paid for them with his life.
Nick attacked Gabi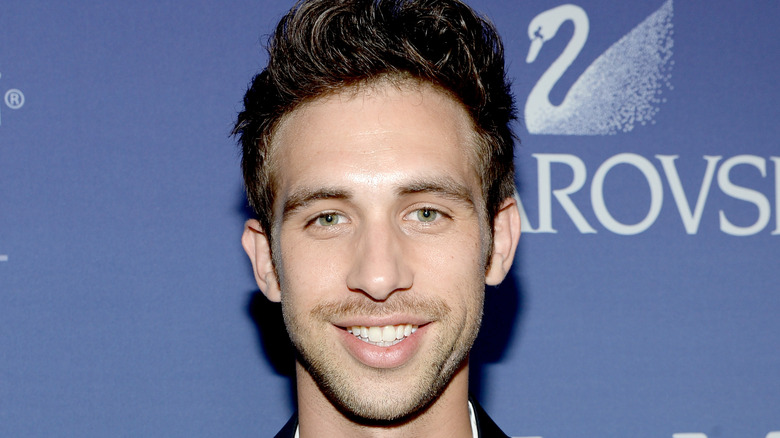 Michael Buckner/Getty Images
One of Nick Fallon's earliest crimes on "Days of Our Lives" was swapping DNA test results that claimed both of Sami Brady's twins were fathered by EJ DiMera. Nick later became obsessed with his feelings for Melanie Jonas (Molly Burnett). He also developed a prescription drug addiction and was arrested for DUI. Nick's obsession with Melanie grew, and he began sending her creepy notes to manipulate her into leaving Salem with him. Nick held Melanie hostage until he was discovered to be Trent Robbins' killer and was arrested. Nick was sentenced to prison but later returned to Salem after getting paroled.
Nick tried to start his life over in Salem and ultimately fell in love with Gabi Hernandez (Camila Banus), and the two began dating. However, things got complicated when Gabi discovered she was pregnant with Will Horton's baby. Nick wanted to start a life with Gabi, so he proposed to her and blackmailed Will into signing over his rights to the unborn child. Nick and Gabi did get married, but Nick soon insisted they get an annulment when the trauma of being sexually assaulted in prison caught up with him, and he realized it had influenced their relationship.
After Nick got his mental health back on track, he hoped to reconcile with Gabi, but she just wanted to be friends. Nick couldn't deal with Gabi's rejection, and when he made unwanted advances on her in the woods, she hit him in the head with a rock and dumped his body in the river.
If you or anyone you know has been a victim of sexual assault, help is available. Visit the Rape, Abuse & Incest National Network website or contact RAINN's National Helpline at 1-800-656-HOPE (4673).
Nick returned from the dead to cause trouble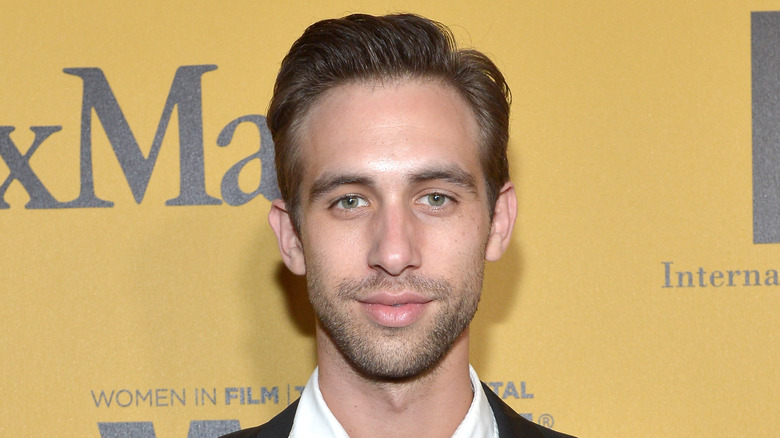 Charley Gallay/Getty Images
"Days of Our Lives" fans believed that Nick Fallon was dead until he returned to Salem, shocking Gabi Hernandez. Gabi was so scared of Nick that she decided to shoot and kill him to get him out of her life for good. Nick's death earned Gabi a stint in prison, but his reign of terror didn't end with his life. In 2021, Nick was brought back from the dead by Marlena Evans (Deidre Hall), who was possessed by the devil at the time. Nick looked to create chaos in Salem and, of course, wanted to frighten Gabi as a way to get revenge for his murder. Gabi had to save her then-boyfriend Jake DiMera (Brandon Barash) when Nick buried him alive. She later sent Nick back to his own grave by hitting him with a shovel and burying him yet again.
In early 2023, Nick returned to "Days" again when he was seen doing the devil's dirty work, trying to gain access to Marlena, Kate Roberts, and Kayla Brady's souls. Nick tormented the three women before it was finally revealed that they weren't actually dead and their souls weren't up for grabs.
It seems that Nick has caused nearly as much chaos in death as he did in life. However, fans still love seeing the sinister character pop up in Salem from time to time.