Camila Banus Leaves Days Of Our Lives' Gabi Behind After More Than A Decade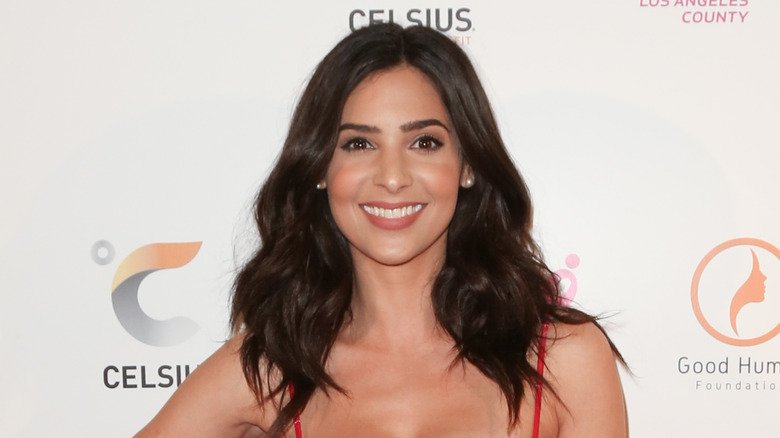 Paul Archuleta/Getty Images
Troublemaker Gabi Hernandez (Camila Banus) has been involved in quite a few schemes on "Days of Our Lives" over the years. Gabi was initially portrayed by Gabriela Rodriguez in 2009, with Banus stepping into the role in 2010. Gabi had a complicated love life, and when she got involved with Stefan DiMera (Brandon Barash), her goal was to gain control of his family's company, DiMera Enterprises. However, Stefan and Gabi fell deeply in love, but she was crushed when he fell brain dead after a gunshot. Gabi would later meet Jake DiMera, who turned out to be Stefan's twin brother, also played by Barash. 
Sadly, Jake was later shot to death but Dr. Rolf (Richard Wharton) had taken Stefan's body and swapped his heart for Jake's, resurrecting Stefan. Unfortunately for Gabi, Stefan had been brainwashed, and all his memories of loving her were gone and replaced with a love for Chloe Lane (Nadia Bjorlin). Gabi ended up marrying Li Shin (Remington Hoffman) who was behind Stefan's brainwashing because he wanted Gabi for himself. Rolf had also made Gabi forget that she loved Stefan, but right after she married Li, they returned. Gabi was able to get Rolf to bring back Stefan's memories, but he ended up in love with both women. Eric Brady (Greg Vaughan) and Brady Black (Eric Martsolf) forced Rolf to complete the deprogramming and Stefan's love for Gabi was restored.
Now, it looks like Banus is moving on from the role that she embodied for 13 years.
Banus wants time for a family and new career endeavors
Noting the changes at "Days of Our Lives," including the show's move from NBC to the Peacock streaming service, Camila Banus told The Wrap, "I kind of just saw that as a sign for me to start the next chapter in my life." She cited the fact that she and her husband, Marlon Aquino, are planning to have children. "And that's another big factor in possibly just slowing down for a little bit and seeing kind of where this time takes me," she stated, adding, "But I'm also open to other opportunities and ready for big things. I'm just ready for something different."
In moving her career forward, Banus explained, "I've been very blessed and very lucky to have been representing Latinas and Latinos as Gabi. And I'm just ready to see how I can represent further along in my career, you know, see what the next chapter of representing will be." Banus' last day of shooting was on April 28, and her final episode will air in several months. She tried renegotiating her contract to allow her more free time to pursue other goals but stated that the powers that be wouldn't agree to her terms.
Looking ahead at her career, Banus said, "My biggest desire is to work on films. I'm a huge film buff, and I would love to work on big budget films wherever, whenever that is."