Why Days Of Our Lives' Chanel And Johnny Ended Up Divorced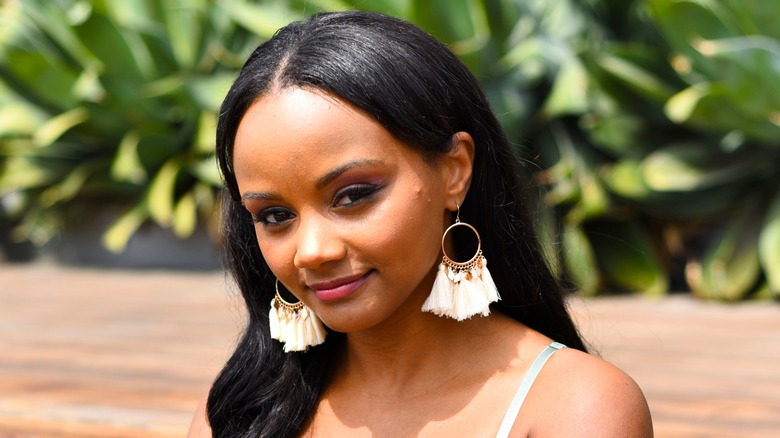 Michael Mattes/Shutterstock
When Chanel DuPree (Raven Bowens) first made her appearance on "Days of Our Lives," fans quickly realized that she was going to make an impact. Chanel was revealed to be the close friend of Allie Horton (Lindsay Arnold), and it was clear that the two shared romantic feelings for one another. However, Allie was in a relationship with Tripp Johnson (Lucas Adams) at the time, so when Chanel met Allie's twin brother, Johnny DiMera (Carson Boatman), she quickly fell head over heels in love with him. The two began dating and then shocked their friends and family members when they headed off to Italy, only to return to Salem as a married couple.
While Allie understandably had a big reaction to Johnny and Chanel's marriage news, the couple's parents were also not thrilled about their decision to get married so quickly and without their families present. Johnny's fan-favorite parents, Sami Brady (Alison Sweeney) and EJ DiMera (Dan Feuerriegel) were especially unhappy about the decision. Of course, Johnny couldn't help but throw their own relationship mistakes in their faces during a heated conversation.
Although Johnny and Chanel didn't have their families at their wedding ceremony, they did agree to a Salem reception to celebrate the marriage. Sadly, that is where things took a dramatic turn that ultimately led to the couple's divorce.
Demonic possession led to Johnny and Allie's heartbreaking divorce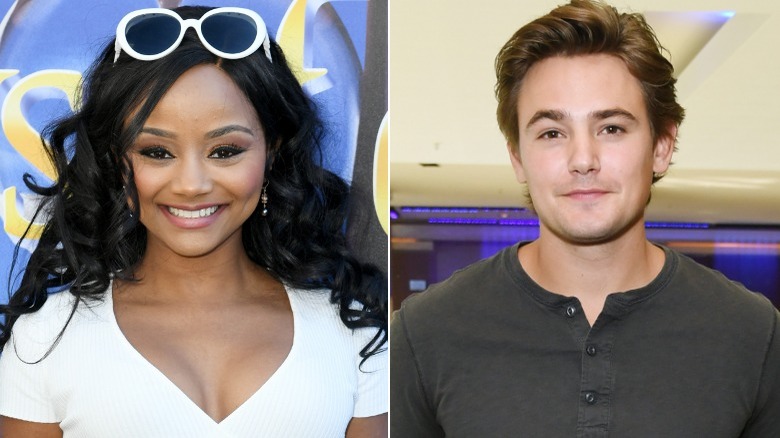 Jc Olivera & Jc Olivera/Getty
During the time that Johnny DiMera and Chanel DuPree were in Italy tying the knot, Salem was being tormented by the devil, who had possessed Dr. Marlena Evans (Deidre Hall) yet again. However, this time it wasn't just Marlena that the evil entity took up residence in. It also possessed Doug Williams (Bill Hayes) and others during its reign of terror. One person who suffered from demonic possession was Johnny himself. Johnny became possessed shortly before his wedding reception, and during the party, the devil created a scene, which included telling Chanel that he had no interest in staying married to her.
Chanel was completely mortified and heartbroken over Johnny's rude and cruel comments at their wedding reception. Of course, Allie was there to comfort her friend. However, the two women gave in to their feelings that night and slept together. Allie hid the truth from her boyfriend Tripp, but a possessed Johnny later found out and told everyone the shocking news as Tripp and Allie celebrated their engagement. Allie and Tripp called it quits, and later the devil left Johnny's body and was eventually expelled from Salem. However, the damage had been done.
Chanel and Johnny had gotten divorced and Chanel had acknowledged her feelings for his twin sister Allie, creating one of the messiest love triangles in "Days of Our Lives" history.
Johnny and Chanel still have a connection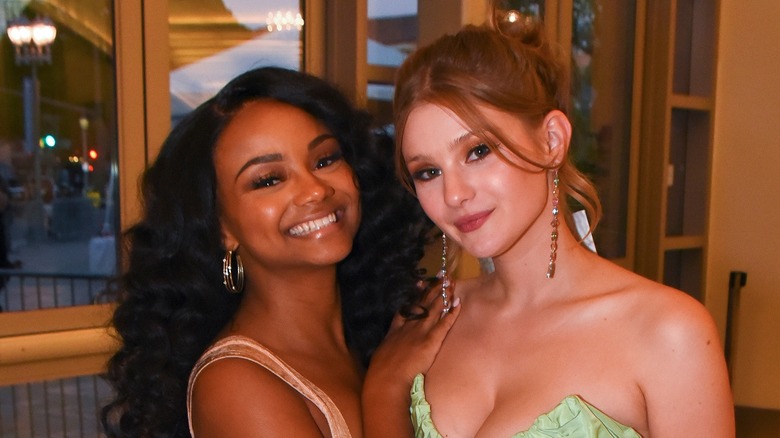 Michael Mattes/Shutterstock
After "Days of Our Lives" fans watched Chanel DuPree and Johnny DiMera's relationship crumble, things got even more complicated when both Johnny and his sister Allie Horton declared their love for Chanel. Eventually, Chanel was forced to choose between the siblings, and she gave her heart to Allie, leaving Johnny out in the cold. Allie and Chanel went into business together and began a serious relationship. Meanwhile, Johnny found himself enamored with Wendy Shin (Victoria Grace). However, the spark between Johnny and Chanel never died out.
Although they were in other relationships, Johnny and Chanel continued to find themselves in close confines, and they even nearly shared a kiss that was broken up by Allie herself. Allie's jealousy over Chanel's feelings for Johnny led her to turn to Alex Kiriakis (Robert Scott Wilson), whom she cheated on Chanel with. Eventually, Chanel and Allie's ill-fated romance ended, and Allie left Salem to move to New Zealand with her brother, Will Horton.
Now, fans are waiting to see if Chanel and Johnny will ever officially rekindle the romance that led them to walk down the aisle together, or if too much has happened between them to start fresh.