The Actors Who Have Played Chanel Dupree On Days Of Our Lives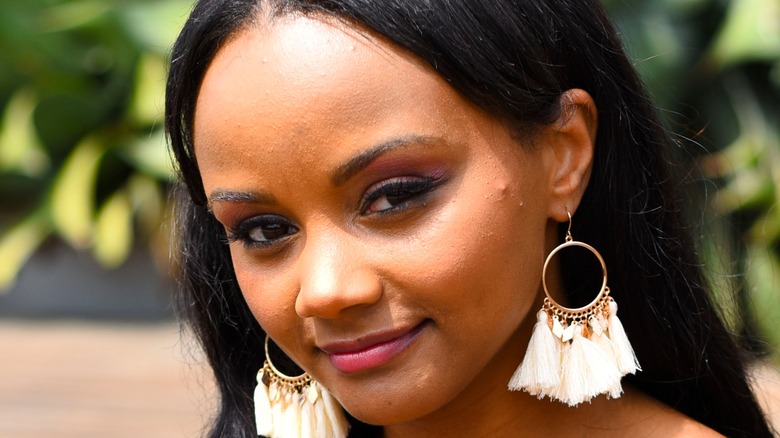 Michael Mattes/Shutterstock
Chanel Dupree swept into Salem and onto "Days of Our Lives" in 2021 like a breath of fresh air. Confident, stylish, and worldly, it was hard to believe this was a young lady barely out of college. But she'd already traveled the world on her mother's credit card and was looking for a good time in the small midwestern town of Salem where her mom, Paulina Price (Jackee Harry), had settled. When Paulina quickly cut her off, a drunken night led her to marry Xander Cook (Paul Telfer), thinking he was wealthy, but he'd also just been cut off by his rich uncle, so that marriage didn't last more than a few days even when they tried to dupe Paulina out of money, per Soaps In Depth.
We later started to see Chanel's more vulnerable side when she found herself torn between Johnny DiMera (Carson Boatman) and his twin sister Allie Horton (Lindsay Arnold). Chanel loved a boy and loved a girl but impulsively married Johnny when she thought Allie would choose Tripp. Little did Chanel know Johnny would be possessed by the devil as soon as they got back from their honeymoon and dump her, per Soap Hub. That led to a passionate night with Allie and more juicy drama all in under a year, per Soaps.com. If it seems there have been two different versions of Chanel, it's because there have been, as this fairly new character has been portrayed by two different actresses.
Precious Way was the first Chanel Dupree
Precious Way originated the role of Chanel Dupree on March 21, 2021, and allowed her new character to make a mark on the "Days of Our Lives" canvas. Although she only appeared in 29 episodes, per IMDb, Way's Chanel did an awful lot during that time, including trying to pull one over on Claire Brady (Isabel Durant) and Tripp Johnson (Lucas Adams) by ordering high-end champagne and then leaving them with the tab. In fact, "DOOL" is the actress' first acting credit and you would have never known it by watching her play a confident Chanel.
She landed another big job during her time in Salem, and Soaps.com reports it may have been why she chose to leave the soap behind. According to Deadline, Way stars in the sitcom "Partners in Rhyme" as a character named Lucious T, a high school student and rapper who longs to make it big. The show can be streamed on AMC's UMC channel. In addition, Way landed a role on the ABC signature musical series "Queens," per Deadline.
Raven Bowens took over the role of Chanel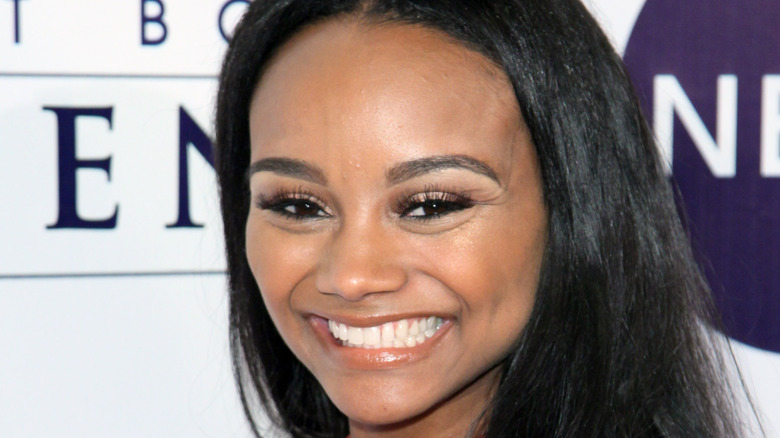 Paul Redmond/Getty Images
When Precious Way left "Days of Our Lives" after appearing in just 29 episodes as Chanel Dupree, Raven Bowens came in and made the role her own on July 6, per Soap Opera Digest. Bowens had quite a few credits to her name before landing her soap role, including appearances on TV series like "Future Man," "Mr. Student Body President," "All Rise," and "Insecure" (via IMDb).
Bowens has brought out a softer and more vulnerable side of Chanel — while also portraying a young woman with business sense as Chanel and Allie opened up a bakery together. As of this writing, Chanel is also about to get quite a shock as her girlfriend Allie is now possessed by the devil and her ex-husband Johnny is not, per Soaps.com. What's a girl to do when the people she loves keep winding up in a possession storyline?