Aimee Teegarden Won't Be Leaving Hallmark Any Time Soon - Here's How We Know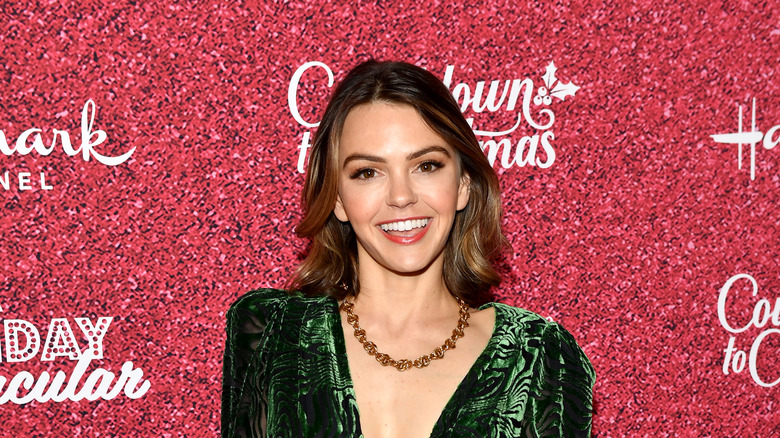 Noam Galai/Getty Images
When a beloved high school television show like "Friday Night Lights" ends, it's always particularly fun to track the young actors and see where their careers go — and in the case of Aimeé Teegarden (aka Julie Taylor), the answer to that is the Hallmark channel. To date, Teegarden has appeared in Hallmark films like "My Christmas Family Tree," "A New Year's Resolution," and "Once Upon a Christmas Miracle."
No matter what the role is, Teegarden recognizes that the success of said project is mostly out of her hands as an actor and that no matter what happens, it's important to keep charging ahead. "As an actor, you do as much research as you possibly can, you create these characters, you rehearse, you shoot, and then you kind of just have to, you know, let it go. It's one of those things, it's like your creation, your baby, and then you kind of just got to send it out into the world and know that you gave 110 percent," she told Nylon. "And if it doesn't find its market or audience, you kind of have to let that go and not let that shadow your next project." That being said, it's clear Teegarden's Hallmark films have found an audience, because she's coming back for more.
Teegarden's future plans with Hallmark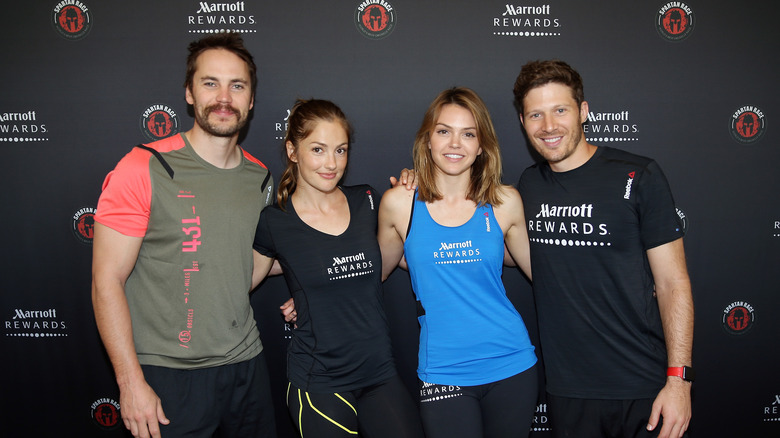 Tasos Katopodis/Getty Images
If you've been hoping to see Aimeé Teegarden in more Hallmark films, then you're in luck. Per Deadline, Teegarden has signed "an exclusive multi-picture overall deal" with Crown Media Family Networks, joining the ranks of Lacey Chabert, the Queen of Hallmark Christmas movies. "Aimeé's charming performances have resonated with viewers and critics alike, we are thrilled to continue working with her on new feel-good movies," Lisa Hamilton Daly, executive vice president of programming at Crown Media Family Networks shared. Teegarden also expressed her excitement, adding, "Getting to work with Hallmark on projects that are both heartwarming and inspirational has been a dream come true ... I'm ecstatic to continue."
Since this news was announced in April 2022, hopefully there are some more Teegarden films coming down the Hallmark pipeline. One of Teegarden's more recent films for the network, "Heart of the Matter," even gave the actress the opportunity to shadow the director and learn more about how to work behind the scenes — something Hallmark also encourages via its female-led filmmaking initiative. "Something I'm really passionate about is being able to tell a story from a different direction and use a different set of tools," Teegarden told MediaVillage. "Hallmark has been super-wonderful with ideas I've pitched and come to them with. They're very supportive of women, supportive of new ideas, and very open to conversations and trying to tackle some of the bigger things in life. So, I feel really hopeful and positive, in the direction everything is going."
Stepping behind the camera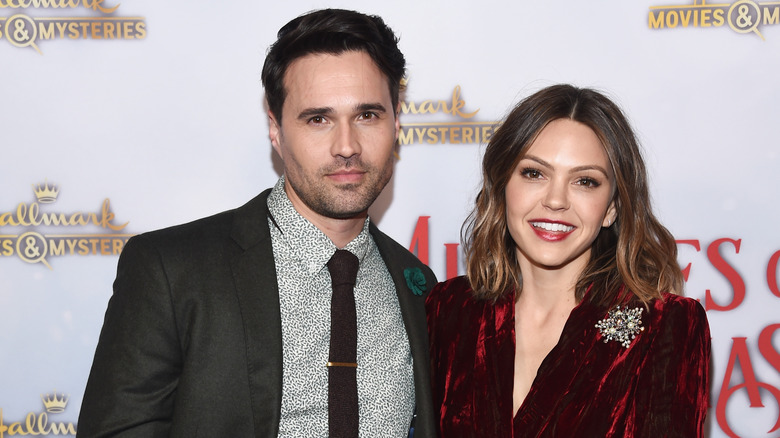 Amanda Edwards/Getty Images
And it doesn't seem too unlikely that Aimeé Teegarden might soon go from acting in front of the camera in Hallmark movies to writing and/or directing them. Speaking to Pop Culturalist, Teegarden opened up about her journey to show business, crediting Lucille Ball with her decision to become an actress. "There was something about that TV show and Lucille Ball. I didn't understand what she did, but the way that she did it was so captivating. I started doing some commercials. It built from there," Teegarden said before adding, "As I've gotten further in my career, the medium that I use for storytelling has evolved from being on camera to writing and directing."
In fact, this time behind the camera has helped shape Teegarden as an actress, with each elevating her craft and maybe having an impact on other things, too. "It's even changed the way that I watch television and movies. I think about setups, camera lenses, and the production value," she said. "I'm like, 'If you cut out this or that, what's the transition piece? Where would I have ended it?' I've been very lucky to have grown up working on a television set. All of those years and hours spent between setups, asking questions and working with people who have been so open and have informed my education in that way. It's given me a different perspective on film and TV."