Ashley Williams Talks Hallmark's Female-Led Filmmaking Initiative, Make Her Mark - Exclusive Interview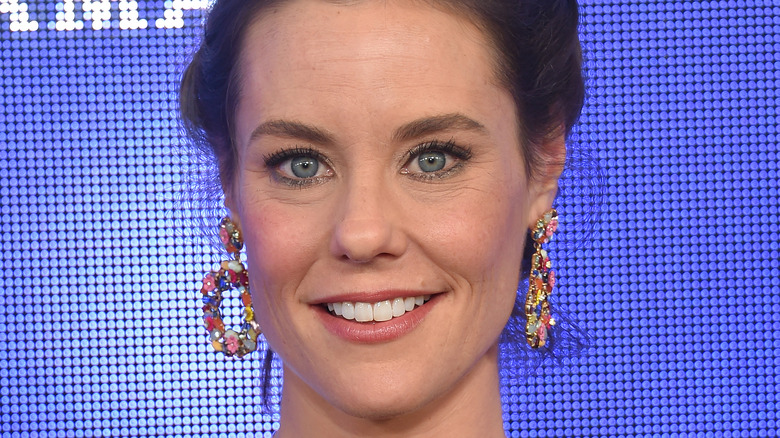 DFree/Shutterstock
Ashley Williams is an actress known for her roles in "How I Met Your Mother" as Victoria, "Something Borrowed" as Claire, and "The Jim Gaffigan Show" as Jeannie. Along with acting, Williams is also a writer and director and is passionate about creating opportunities for other women directors. That's where the idea for the Make Her Mark program came from. She has worked in partnership with Hallmark Media to create a mentor program in which aspiring women directors shadow more established directors while working on films for the Hallmark Channel and Hallmark Movies & Mysteries.
The first of the movies from the Make Her Mark initiative is "Dream Moms," set to be released on Mother's Day. During a conversation with The List, Williams shared her experience working with Hallmark, details about the upcoming film, and her drive to empower female creatives. She also discussed the idea of a future collaboration with her sister, Kimberly Williams.
The dream team behind upcoming film Dream Moms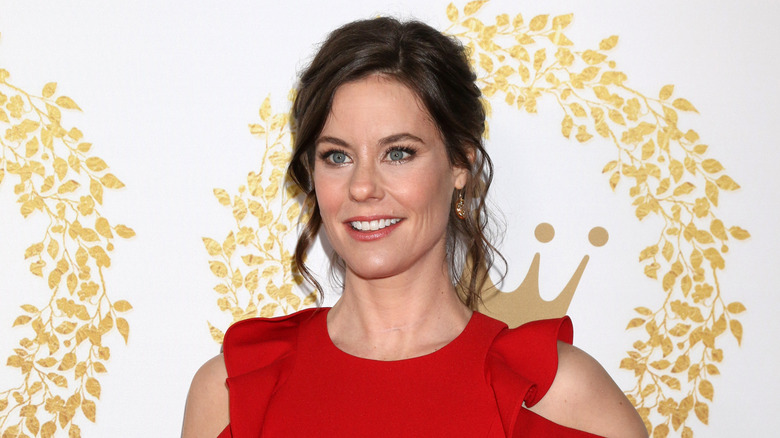 Kathy Hutchins/Shutterstock
In honor of International Women's Day ... I'm so excited to talk to you about the Make Her Mark Initiative. The first movie, "Dream Moms," from that initiative is coming out. Are there any details that you can share? Any on-set info?
All I'll say is one of the reasons that we chose "Dream Moms" as the debut opportunity movie for Make Her Mark is that it was such a female-forward story, and there was so much female empowerment organically in the story itself and in the script itself that we thought it was the perfect material for Jessica Harmon and Crystal Lowe to partner with behind the camera. We also had an incredible female DP, and there's nobody better than Tamera Mowry. She's so incredible and so supportive of women.
It became this very female-forward team, and that was something that we were looking for. Jessica Harmon is an incredibly empowering leader, which was the perfect chemistry for Crystal Lowe's debut.
It's Mother's Day, I believe, that it's coming out, right?
Yes, correct.
Creating opportunities with Make Her Mark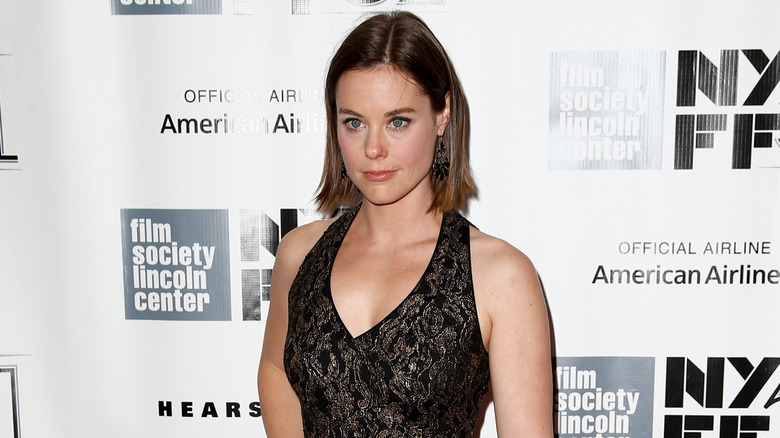 Debby Wong/Shutterstock
Since launching the initiative, what has been the most transformative or rewarding moment for you thus far?
I've known Crystal Lowe for a while, and it's partly because I'm in several networks of women who are always looking out for each other, because we all have our noses to the grindstone when it comes to trying to employ ourselves behind the camera. I advocate for women, and they advocate for me.
Getting to see Crystal ... We met a couple of weeks before we told her she'd been selected. She and I had just met, and she had her baby strapped to her chest, and we hiked up this mountain together. We talked about food and disciplining our children and schools, and also about funding a short film and whether or not she was going to get into AFI (American Film Institute) this year. To be able to offer her an opportunity where she was plucked from her life as a mother and a woman working every angle to try to gain and garner respect and advance herself ... To suddenly give her that opportunity was incredibly meaningful for me, more so than any of my acting work or directing work. Only a week prior, she had been a fellow mom and working to be a director alongside me. Then, suddenly, I was able to give her that opportunity. It was amazing!
The stories of moms trying to get back into the workforce and the stigmas and what they're up against ... Giving them that opportunity must have been so meaningful. That's what I love about the initiative.
It's interesting trying to become a director. Years ago, I started taking classes and shadowing and reading books and writing short films and shooting them myself, and all the things that you do when you're working to become a director. What I kept coming across was that the system in place to train directors was made for men. The men that have directed me came up in an education 30 years ago where they were taught by men. To be able to be changing that right now means that in 30 years, there's going to be a lot more women teaching. That means a lot to me.
Working with her sister, Kimberly Williams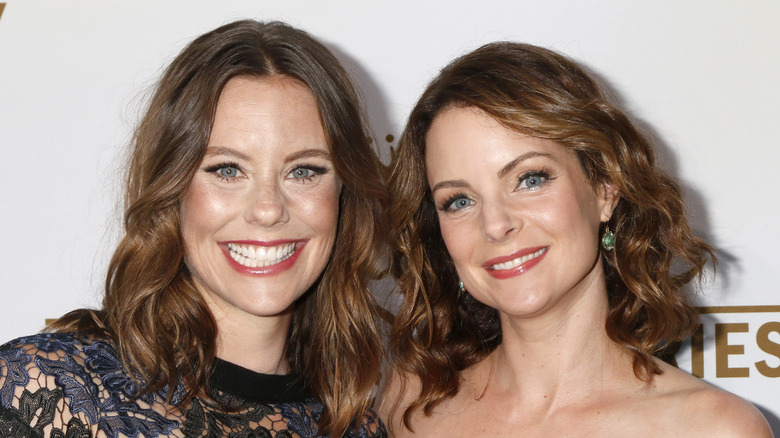 Kathy Hutchins/Shutterstock
In "Sister Swap," you are the executive producer and star alongside your sister, Kimberly. Would you ever consider co-directing with her?
It would be such a great honor to co-direct with her. She and I would make a really good team, and she's definitely the clear leader between the two of us. It would be fun to be able to have the power fly back and forth between the two of us. We would make a good team. Funnily enough, she did write a script and ask me to co-direct it with her.
Really?
Yeah. We're working on it. We would nail it. I also said, "We would need to figure out what we're going to do if we fight." She said, "Okay, well, maybe we'll go to therapy a little bit." I said, "That sounds smart."
Planning ahead for therapy. I love it.
How Hallmark is evolving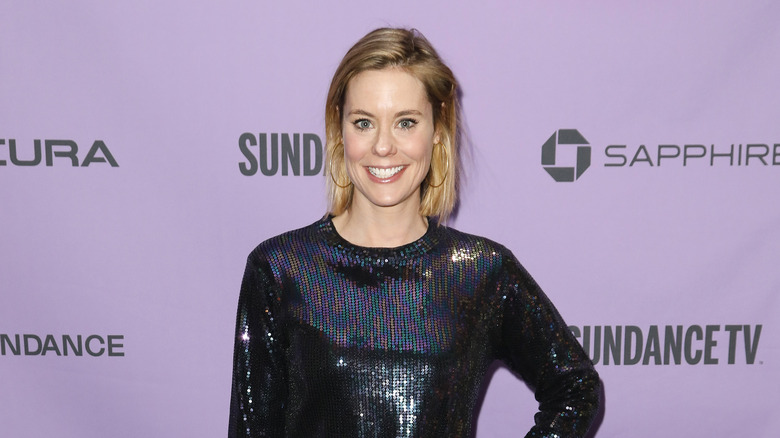 Tibrina Hobson/Getty Images
It's such an honor to speak to you about Make Her Mark ... As someone who has recently got into [Hallmark], to hear about this initiative and learn about it is so exciting. Thank you for doing that.
I got to tell you, you're getting into the Hallmark world at a good time. The new administration at Hallmark is so creative, and the first thing that they're saying in every meeting is, "What's the most interesting way to tell this story? How can we have more representation? How else can we tell love stories?" Working with them on the development side has been so creative — way more than it was a couple of years ago. I'm really excited about the next couple of years.
I can see its evolution — even in a short few years, you can tell. You're pioneering a big part of it.
That's all Lisa Hamilton Daly and Randy Pope making it all possible. Annie Howell, our head of communications, does such an incredible job, and Make Her Mark would not have happened without the three of them. It's a great team to be working under.
Watch the season finale for the critically acclaimed hit original Hallmark Channel series "The Way Home" on March 26; the series has been renewed for Season 2. Catch the premiere of the new original series "Ride" (starring Nancy Travis) also on March 26.
This interview has been edited for clarity.