Get To Know Days Of Our Lives' Newcomer Jasper Newman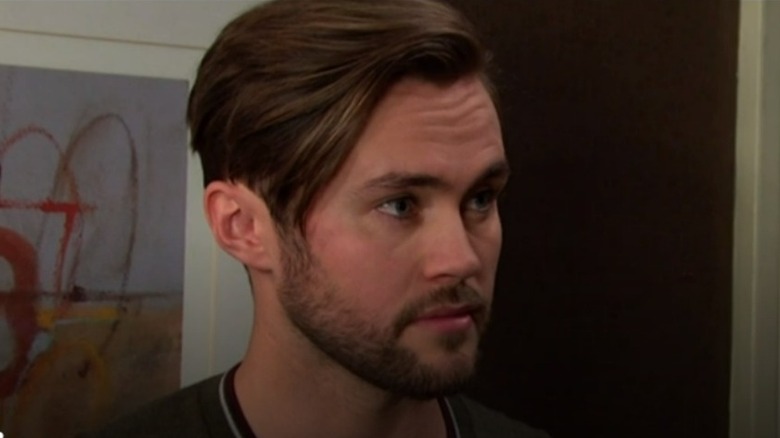 Peacock
"Days of Our Lives" fans may have noticed a new mysterious man creeping around Salem, and it seems that he's ready to cause some major chaos. Actor Jasper Newman has officially joined the cast of the soap opera in the role of Colin Peterson. As if one trouble-making Peterson in Salem wasn't enough, Sloan's brother is hiding out in town and he's already creating serious problems for many of our favorite characters. Colin is linked to Talia Hunter — played by Aketra Sevillian — and the two are working together to exact Colin's revenge plan to seemingly get back at both Paulina Price (Jackee Harry) and her daughter Chanel DuPree (Raven Bowens) for the death of his mother. This is a goal that he and Sloan — portrayed by fellow "Days of Our Lives" newcomer Jessica Serfaty — have in common.
Although fans may not be sold on Colin, they are warming up to Newman who has quickly become the sudser's newest swoon-worthy star. Of course, viewers want to know more about the actor, who has been steaming up Salem with Talia over the past week. The English performer is from London and knew from a young age that he wanted to be an actor, and he studied acting in college, per Monsters and Critics.
After college, Newman moved to the United States, where he took up residence in Los Angeles and tried his hand at landing roles, seemingly appearing in multiple short films before being cast on the Peacock soap opera.
Jasper Newman is a highly trained actor with a love for extreme sports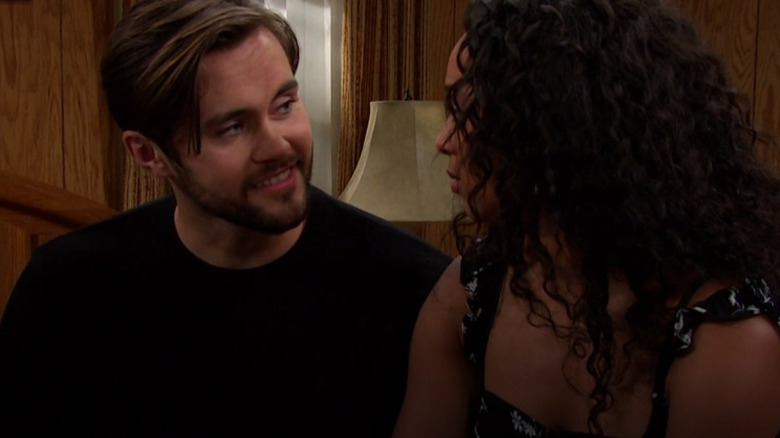 Peacock
After moving to Los Angeles in 2014, Jasper Newman continued his acting education by studying the Meisner technique at The Acting Corps. He was later cast to portray the role of a young Glenn Summerford in the HBO documentary "Alabama Snake." The documentary follows the true story of a minister who was accused of trying to kill his wife by using a rattlesnake. However, Newman's life isn't all about his career. The actor is said to be athletic and loves sports, especially extreme sports (via Soap Hub). He's said to be a big fan of snowboarding and motocross in his free time. The actor can also be found on the social media app Instagram, although his account is currently private.
It's unclear if Newman's role on "Days of Our Lives" will turn into a permanent gig for the actor. However, fans are getting to know the character, whose life and background are very mysterious. Of course, some of the show's most beloved characters such as John Black (Drake Hogestyn) also started off as mysterious figures, so the possibilities for the character of Colin to grow into a major player in Salem are endless.