How Hallmark Star Sara Garcia Once Explained Her Unique Middle Name To Classmates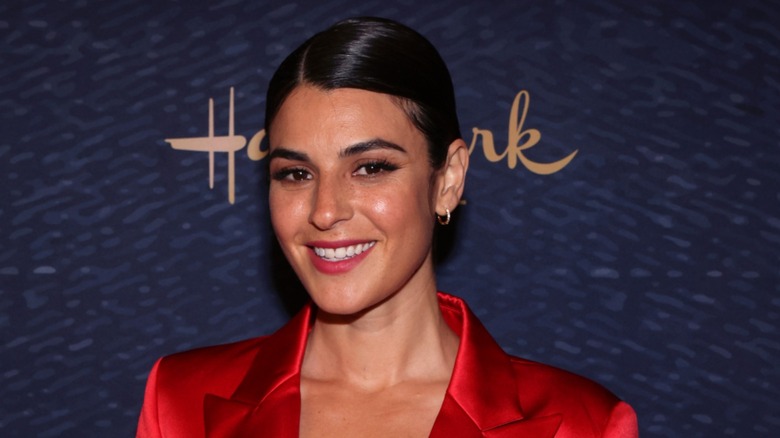 David Livingston/Getty
The Hallmark Channel's hit new show, "Ride," follows the McMurray family, a group of bull riders living on a scenic ranch in Colorado. The McMurrays deal with a plethora of issues, ranging from financial to personal. One of the lead characters in "Ride" is Valeria Galindo, who's played by actress Sara Garcia. Valeria is a ranch hand at the McMurray ranch and works alongside matriarch Isabel McMurray.
"Ride" also stars Beau Mirchoff, Tiera Skovbye, Nancy Travis (as Isabel), and the musically inclined Jake Foy. However, there's more to Valeria — and her past — than meets the eye. "Ride" is not Garcia's first venture onto the small screen. She has had roles in live-action shows like "Reign" and "The Flash," and also worked as a voice actor on various "My Little Pony" projects. 
Likewise, Garcia has enjoyed guest-starring roles on shows like "The Bold Type," "Designated Survivor," and "Zoey's Extraordinary Playlist." Before becoming a professional actor, Garcia attended Etobicoke School of the Arts in Toronto and Queen's University in Ontario. She also taught abroad in Shanghai for three years before returning to Canada and beginning to audition.
Sara Garcia's middle name made her seem famous even before she was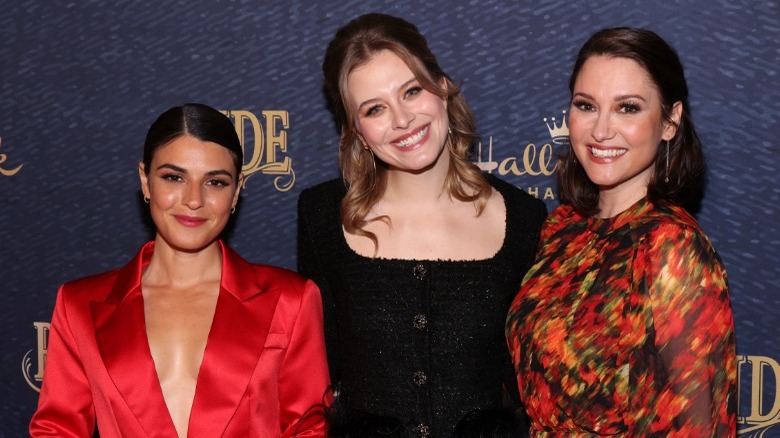 David Livingston/Getty
In an interview with Just Jared, Sara Garcia proved that she always knew she was going to be famous someday by sharing a little white lie that she used to tell. "I have two middle names, one of them being Ferris (yes like Bueller!) and I used to tell kids at school that my grandfather invented the Ferris wheel," Garcia revealed. "I was pretty convincing, might have even been some of my best acting."
In addition to acting, Garcia is also a singer and musician. She got her start in performing arts with musical theatre and can even play the ukulele, while the Hallmark star is currently in the process of learning the guitar too. Another artistic talent of hers is painting, which Garcia uses to help deal with her anxiety. 
As the multitalented, and proudly LGBTQ+, star explained, "My paintings are a flow expression, where I move with my breath to help me work through moments of anxiety and bring me back to the present moment." She continued, "I think art is an excellent tool to process emotions and unresolved traumas."
The actor feels a deep connection to the character of Valeria
Although the Ferris wheel story isn't true, Sara Garcia does have some important familial connections that mean a lot to her — and that she feels a stronger connection to on the set of "Ride," in particular. Her mother is Lebanese and Scottish and her father is from Uruguay, with Garcia informing Hola! that her Uruguayan grandmother used to teach her to cook and converse in Spanish.
"Ranching and Rodeo are such a core part of Latin American culture, specifically Uruguay and Argentina, where my family hails from," Garcia said. "Stepping onto the McMurray ranch for the first time felt like coming home to me. I've been invigorated learning more about myself, my family, and my heritage through this experience."
The Hallmark star also feels that, although she would not make all the same choices that her character does over the course of the series, she and Valeria share many similarities, which makes it easier for her to play the part believably. As a result, Garcia hopes that those who watch "Ride" will love Valeria just as much as she does.