Samantha Markle Has Clear Feelings About Meghan's Marriage To Prince Harry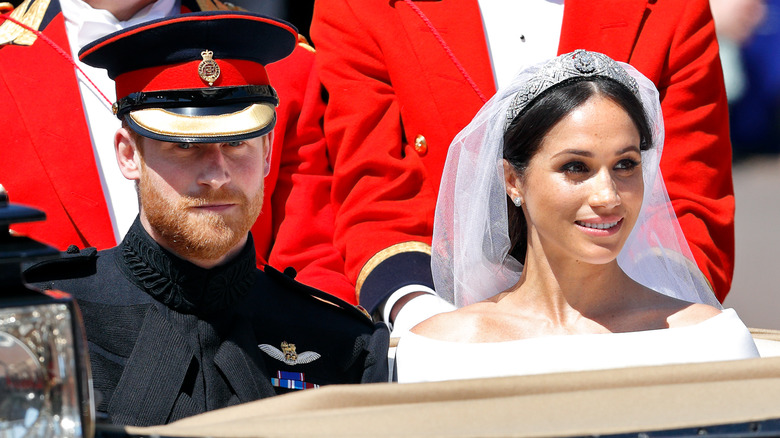 Max Mumby/indigo/Getty Images
Ever since news of Meghan Markle and Prince Harry's relationship went public, Meghan's half-sister Samantha Markle has gone on a number of TV talk shows to talk about Meghan. For the most part, she usually gives an unflattering portrayal of her sibling. It turns out that Samantha was the one behind the staged paparazzi photos of their father, Thomas Markle, before Meghan and Harry's wedding — including one of him getting measured for a suit and another of him exercising. Samantha said it was solely to help present her father in a positive light, and not to make money, per Daily Mail. But it was these photos that led to the falling out between Meghan and her father, as she has not spoken to him since, according to People.
Samantha has continued delivering her scathing opinions about Meghan, claiming that she knows the reason why Meghan keeps distant from her family. She even titled her memoir, released in 2021, "The Diary of Princess Pushy's Sister." And in the days leading up to King Charles' coronation, Samantha continues to make it clear that she's not impressed with Meghan's marriage to Prince Harry, calling their relationship "toxic."
Samantha Markle thinks Prince Harry enables Meghan Markle
Samantha Markle sat down with her father Thomas Markle Sr. and her brother Thomas Markle Jr. for an interview that aired on 7NEWS in Australia. In the interview, they talk about "treasured memories," including previously unseen home videos of Meghan before she met Prince Harry. But the overall tone wasn't that of a happy family reliving happy memories. Samantha called the marriage of Meghan Markle and Prince Harry one that was "toxic because they're codependent."
She said of Harry that, "he has the personality profile that perfectly enables someone who is an alleged narcissist." And she clearly meant Meghan when it came to the "alleged narcissist." She went on to say, "I think he's enabled her, and I don't think they're improving each other's lives," via YouTube. They then cut to a clip of Harry and Meghan's interview with Oprah where Harry is saying that he's "really proud of us."
Samantha Markle doesn't seem to think a reconciliation is possible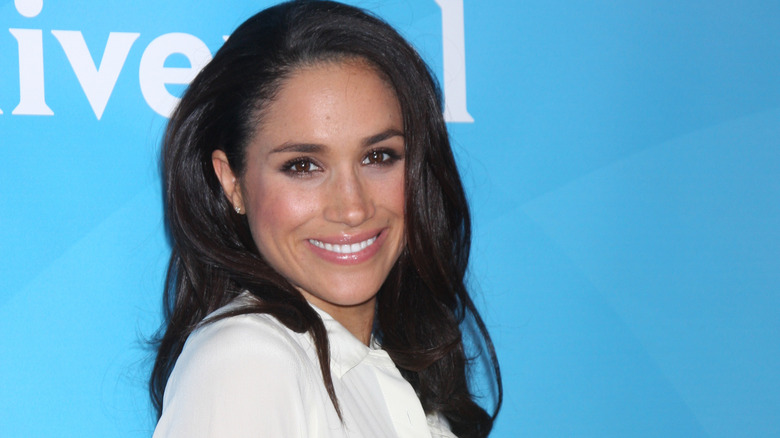 Kathy Hutchins/Shutterstock
Samantha Markle doesn't stop at calling the relationship between the Duke and Duchess of Sussex toxic in the interview with 7NEWS. When asked if the two half-sisters could ever move past the rift between them and have a conversation, Samantha said Meghan Markle wouldn't do it "without a motive," via YouTube. "I don't think she's capable of empathy, remorse, or shame," Samantha explained. After comments like that, it seems like there's not going to be a full Markle family reunion anytime soon.
For her part, Meghan hasn't often publicly spoken about her relationship with Samantha or Thomas. But she did tell Oprah about her relationship with her father's side of the family, saying she wasn't close to Samantha growing up, and that she "grew up as an only child," per People. Samantha took offense to this comment among others in the Oprah interview, and she filed a lawsuit against Meghan for defamation. In a 32-page judgment in March 2023, a judge dismissed that lawsuit.