Get A Sneak Peek At Shemar Moore's Long-Awaited Y&R Return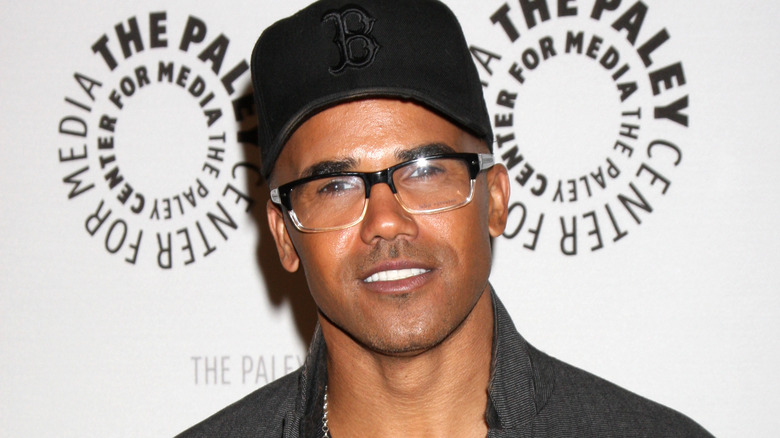 Kathy Hutchins/Shutterstock
"The Young and the Restless" fan favorite Shemar Moore has had a busy year so far. In and around working on the hit TV series "S.W.A.T.," he's been sharing his personal milestones with fans on social media, and in March he announced that his first child was on the way. The actor is also briefly reprising his role as Malcolm Winters on "The Young and the Restless" — a role that garnered him several NAACP Image Awards, as well as a Daytime Emmy.
Moore's Malcolm has a great deal of catching up to do with the beloved Winters family on the sudser. He'll be reconnecting with his nephew Devon Hamilton (Bryton James), his adopted son Nate Hastings (Sean Dominic), and most importantly with his daughter Lily Winters (Christel Khalil), along with Devon's mother, Yolanda Hamilton (Chene Lawson). Lily and Devon have been at odds over their family company for several months, so hopefully Malcolm can help broker peace between them. Because the fans have enjoyed the Winters' dramatic exploits, Moore's return is a welcome addition, even if it's only for a brief time, as Moore is scheduled for just one episode on May 8th.
Having previously returned to honor his late castmate Kristoff St. John in 2019, it's only right that Moore would pay tribute to his character, Malcolm's brother Neil Winters, in the new episode as well. In a clip of the episode revealed by Soaps.com, Malcolm honors Neil after reuniting with his family. The actor also recently opened up about his reprisal.
Moore is excited for his Young and the Restless return
Ahead of his long-awaited return to "The Young and the Restless," Shemar Moore joined "The Talk," where he dished about what "Y&R" and Kristoff St. John meant to him. "I'm going back to where it all started, you know?" he said. "That was my first home here in the game of Hollywood. Without 'The Young and the Restless,' I wouldn't be sitting here, and I had eight amazing years on that show." Moore continued, "And my brother, may he rest in peace, Kristoff St. John, he is a large reason that I have found the success I've had because when I got on that show in the beginning, I was scared to death."
When Moore started, he was nervous and didn't think he could play the part of Malcolm Winters well. But St. John, "Basically just embraced me and said, 'Step by step we're gonna get you there.'" Moore explained how his co-star cheered him on, always pushing him forward. "I would go back to 'Young and the Restless' any time they asked me," he said joyfully, albeit, "Not full-time because I'm busy chasing bad guys on 'S.W.A.T.'" He praised "Y&R" for reaching 50 years on the air, saying, "That's a landmark. That's something special." 
With all the current drama on the show, we're looking forward to Malcolm setting everyone straight!